GET VAMPWICHED by ERIC, JESSICA AND BILL!
We can't offer you the real thing but we can give you a 3 way photo pack signed by Alexander Skarsgård, Deborah Ann Woll and Stephen Moyer. ALL AUTHENTIC AUTOGRAPHS.
You can be the winner of the vampwich photo pack, all you have to do is help cure blindness by making a donation to the Choroideremia Research Foundation.
We will give away the photo pack to a random donor who made a donation before
Sunday March 18, 11.59pm PST.
E.J. Scott, the boyfriend of Deborah Ann Woll, is running his third marathon out of twelve this Sunday March 18 in his hometown Los Angeles. His goal is to raise $12,000 per marathon and he is $2.500 short for his upcoming marathon. Let's help him to reach his goal.
DONATE BEFORE SUNDAY MARCH 18, 11.59pm PST, FOR A CHANGE TO WIN A VAMPWICH PHOTO PACK SIGNED BY DEBORAH ANN WOLL, ALESANDER SKARSGARD AND STEPHEN MOYER.
Click the button below, make your donation on our Crowdrise Fundraiser page, make sure to leave a valid email address and feel good about yourself because you helped cure Choroideremia! Open to fans world-wide.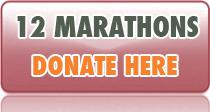 The Vault is part of E.J.'s Team on Crowdrise, so your donation made through the button above will automatically be added to E.J.'s grand total and your personal message will also show up on E.J.'s Crowdrise Fundraiser page. We're all connected for a common goal.