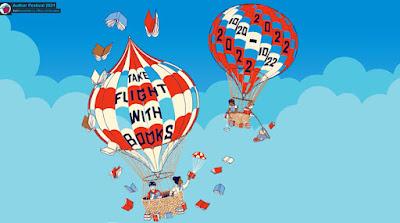 Take the Author Festival 2021 Challenge to get ready to Take Flight With Books in 2022!

Under normal circumstances, October 2021 would be another wonderful Humboldt County Children's Author Festival, with authors, like me, doing in-person visits at schools and libraries.. But, because of the pandemic, the festival has been postponed a year. Instead, there will be a free virtual challenge for kids and teens that includes reading, learning about authors and their books, and writing, drawing or making video book reviews.
Author Festival 2021 Challenge
begins Monday,
September 20
and ends Saturday,
October 23
. To learn more and how to sign up, go to the Festival website:
https://www.authorfest.org/home
. Watch the video for an overview of the festival and a sneak peek at authors who have participated in the past. And when you sign up for the challenge you will find longer videos of all the authors–including me!
Have fun with the challenge! Everyone who completes the challenge wins a prize!
And get ready to
Take Flight with Books
in 2022.