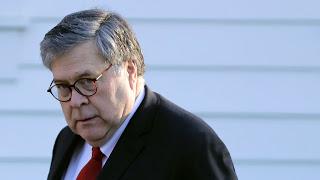 William Barr
U.S. Attorney General William Barr today is expected to release a redacted copy of the Mueller Report, but some legal analysts say Barr's connections to Russia -- via work at his old D.C. law firm -- should disqualify him from taking any action on the matter. One investigative journalist even has suggested that Barr's legal and financial ties to Russia are so strong that he might have been a target of the Mueller probe.
As an aside, Barr's ties to international intrigue has roundabout connections to our
Legal Schnauzer
story -- no kidding -- dating at least to my reporting in fall 2013 on
U.S. Judge Bill Pryor and his activities in 1990s gay pornography via badpuppy.com
. Just a few weeks after breaking the Pryor story, Alabama deputies beat me inside our home, doused me with pepper spray, and hauled me to the Shelby County Jail for a five-month stay.
It long has been known that certain Alabama GOP thugs (Jeff Sessions, Rob Riley)
have conducted business with Russian mafia types
. We now know Bill Barr's old law firm, with its deep ties to Russia, also has tentacles that reach Alabama. And that raises this question: Were Russia mob figures involved in what amounted to the kidnapping of a journalist -- me? The question is not as outrageous as it might first appear.
Barr's ties to Russia have roots in his work at the Kirkland Ellis Law Firm, according to
a new report at Newsweek
. In an article titled "
Should William Barr Recuse Himself From Mueller Report? Legal Experts Say Attorney General's Ties to Russia Are Troubling
," reporter Christina Maza writes:
. . . .some experts argue that Barr's previous work in the private sector could conflict with his continuing supervision of the investigation into Russian tampering in the 2016 election campaign.
Why?

A few of Barr's previous employers are connected to key subjects in the probe. And some argue that, even if Barr didn't break any rules, his financial ties to companies linked to aspects of the Russia investigation raise questions about whether he should—like his predecessor, Jeff Sessions—recuse himself.


"The legal standard is really clear about these issues. It's not about actual conflict, it's about the appearance of a conflict, about the appearance of bias," Jed Shugerman, a professor at Fordham University's School of Law and an expert on judicial and government ethics, tells Newsweek. "The problem is that we have so many flagrant conflicts that are so obvious, we get distracted from what the legal standard is."
What about specifics? Maza has them:
This much is known:

On Barr's public financial disclosure report, he admits to working for a law firm that represented Russia's Alfa Bank and for a company whose co-founders allegedly have long-standing business ties to Russia. What's more, he received dividends from Vector Group, a holding company with deep financial ties to Russia.


These facts didn't get much attention during Barr's confirmation hearing, as Congress was hyperfocused on an unsolicited memo Barr wrote prior to his nomination, which criticized the special counsel's investigation—and whether he would release an unredacted Mueller report to Congress. Much of the information is public, but it has so far been unreported in relation to Barr.
Still, Barr's potential conflicts could face further scrutiny as Democrats in Congress fight to have the Mueller report released to the public.
What is the Vector Group, and how does it fit into the Trump-Russia picture?
On his financial disclosure report, Barr notes that he earned anywhere from $5,001 to $15,000 in dividends from the Vector Group.




The company's president, Howard Lorber, brought Trump to Moscow in the 1990s to seek investment projects there. The trip is widely seen as the first of many attempts to establish a Trump Tower in Moscow.


The problem, says Shugerman, "is the appearance of bias."


He added that Donald Trump Jr. "allegedly called Lorber as he was setting up the Trump Tower meeting with a Russian [lawyer]. Lorber has extensive ties to Russia and was allegedly assisting with Trump Tower Moscow plans. On top of Barr's other choices, which reflect partisan bias, it is bad judgment…to have any financial ties to a person so directly entangled with Trump, Don Jr. and the core of events and questions of the Russia investigation."
What about the Kirkland Ellis Law Firm? That leads us into the murky waters surrounding Alfa Bank:
Barr's former law firm Kirkland Ellis LLP, where he was counsel from March 2017 until he was confirmed as attorney general in February 2019, represented Russia's Alfa Bank. (Barr earned more than $1 million at Kirkland.)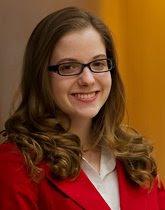 Jennifer Bandy-Dickey
Barr also supervises, at Justice, another Kirkland Ellis alumnus with Alfa ties. Early last year, Trump nominated Kirkland Ellis partner Brian Benczkowski to the Justice Department's criminal division. In his role with the law firm, Benczkowski had represented Alfa Bank and supervised an investigation into suspicious online communications between the bank and servers belonging to the Trump Organization.

Investigators found no evidence that the Trump Organization had communicated with Alfa. Still, the bank is partially owned by Russian oligarch German Khan, whose son-in-law, the London-based lawyer Alexander van der Zwaan, was indicted by special counsel Robert Mueller for lying about a report his firm had written for Trump's ex campaign manager Paul Manafort.
Investigative journalist Wayne Madsen has touched on similar issues. From a report dated March 29-31 at
Wayne Madsen Report (WMR)
:
Attorney General William Barr may have been a subject of Justice Department Special Counsel Robert Mueller's investigation of Russian involvement in the 2016 Donald Trump campaign.

When Barr sent a 19-page memo to the Justice Department on June 8, 2018, he was a partner with the Kirkland Ellis law firm. Barr's unsolicited memo, which was addressed to Deputy Attorney General Rod Rosenstein and Assistant Attorney General Steve Engel, questioned the very legitimacy of Mueller's investigation of the Trump administration and presidential campaign.

Barr's memo was sent as then-Attorney General Jeff Sessions, who had recused himself from the Mueller probe, was under political fire from Trump and his allies.
Eight days after Barr penned his anti-Mueller memo to the Department of Justice, Barr's Kirkland Ellis colleague, Brian Benczkowski, who had no previous prosecutorial experience, was sworn in as the Assistant Attorney for the Criminal Division of the Justice Department. Benczkowski headed up the Trump Transition Team for the Justice Department.


Benczkowski's client at Kirkland Ellis was Russia's Alfa Bank, which Mueller was investigating for placing a special network server in Trump Tower in New York. Connected to the Alfa Bank server, which Trump son-in-law Jared Kushner wanted to secure with a Russia-supplied encryption system, was Spectrum Health of Grand Rapids, Michigan. The chairman of the board of Spectrum Health is Richard DeVos, Jr., the husband of Trump's Education Secretary, Betsy DeVos, and brother-in-law of Mrs. DeVos's brother, Erik Prince of Blackwater infamy. Alfa Bank has a business relationship with Amway, the firm co-founded by Richard DeVos, Sr., the father of Betsy DeVos's husband.


After Sessions was fired by Trump in November 2018, the purge began at the Justice Department.

Sessions's chief of staff, Matthew Whitaker, a GOP political hack from Iowa, was named acting Attorney General until Barr could be placed at the helm of the department to kill off Mueller's investigation, bury his report, and order various U.S. Attorney Offices around the country handling matters related to investigating Trump and cronies to wrap up their investigations.

Barr is aided by Benczkowski and his staff to put to rest any lingering matters dealing with the 2016 election and the Trump Organization and 2016 and 2020 campaigns. Barr, who successfully covered up the Iran-Contra scandal on behalf of the Reagan and Bush 41 administrations, is a specialist at cover-ups. He learned the trade in his first job out of law school – working for the Central Intelligence Agency. . . .


While at Kirkland Ellis, Barr had the portfolios for several business ventures involving Russian companies owned by oligarchs. These included representing Glencore, the firm owned by the late international sanctions buster Marc Rich, and its joint venture with the Russian oil company, Rosneft, headed by former Deputy Prime Minister of Russia Igor Sechin. Barr's connections to the very same Russian oligarchs involved in supporting Trump more than likely placed Barr in Mueller's cross hairs.
Madsen suggests the chances of the public ever seeing the guts of the Mueller Report are slim:
The three owners of Alfa-Bank, Mikhail Fridman, Petr Aven, and German Khan, are major Russian oligarchs and were targets of Mueller's probe. One can imagine Mueller's surprise and disgust when two legal henchmen for the oligarch trio – Barr and Benczkowski – became Mueller's superiors within Justice. Neither Barr nor Benczkowski chose to recuse themselves from the Mueller investigation, decisions which helped seal the early death of the overall investigation and bury Mueller's report. After Maria Butina, the Russian intelligence "Mata Hari," decided to cooperate with Mueller's investigators, additional links between Alfa Bank and the Trump campaign and administration began to crystallize.

These included suspicious Alfa-Bank money transfers to the Wells Fargo Bank accounts of Paul Erickson, a GOP operative and former boyfriend of Butina and Landfair Capital Consulting, the firm of Alex Abramoff and Robert Abramoff, the son and brother of disgraced Republican Party lobbyist Jack Abramoff, respectively. Mueller likely had possession of the suspicious activity reports (SARs) on the wire transfers that were sent by the Treasury Department's Financial Crimes Enforcement Network (FINCEN) to the FBI.


It is clear that Mueller was pursuing the Alfa Bank link to the Trump Organization. Mueller secured an indictment and conviction of Alex Van der Zwaan, the son-in-law of Alfa Bank's co-owner Khan, for lying to FBI officials in their investigation of Trump's 2016 campaign chairman, Paul Manafort.




It is very clear that the Kirkland Ellis legal "mafia" in the Trump administration conspired to interfere as much as possible in the Mueller probe and are currently conspiring to bury the Special Counsel's final report. Barr's and Benczkowski's Kirkland  Ellis cronies have been salted throughout the Justice Department and White House.

They include Principal Deputy Solicitor General Jeff Wall, White House Special Counsel Pat Cipollone– who will be in charge of determining what parts of the Mueller report are protected from disclosure due to executive privilege, National Security Advisor John Bolton, Assistant Attorneys General for the Office of Legal Policy Beth Ann Williams and Steven Engel, Deputy Attorney General nominee Jeffrey Rosen, and outgoing Deputy U.S. Attorney for the Southern District of New York Robert Khuzami. Other Kirkland Ellis GOP alums include Associate Justice of the U.S. Supreme Court Brett Kavanaugh and Whitewater special prosecutor Kenneth Starr.
Speaking of the Kirkland Ellis "legal mafia," one of its members played a role in our
Legal Schnauzer
story. That came when Judge Bill Pryor issued a press statement about our reports on his gay-porn activities in the 1990s at
badpuppy.com.
Pryor, of course, did not address the press himself, and he certainly did not take questions. He turned the press-agent  role over to one of his former law clerks, Jennifer Bandy -- and she just happened to work for . . . Kirkland Ellis. From our report about Ms. Bandy's statement:
How has Pryor responded to all of this? In a dumbfoundingly ignorant way, by apparently aligning himself with three Alabama lawyers who have dubious records on mattes of ethics. Who forms this unholy alliance? We are talking about Birmingham-based lawyer Bill Baxley, Alabama Attorney General Luther Strange, and Strange's mistress/former campaign manager Jessica Medeiros Garrison.
What signs point to Pryor joining hands with Baxley, Strange, and Garrison? Well, let's consider Pryor's response late last week when D.C.-based lawyer/journalist Andrew Kreig contacted the judge for comment about the gay porn story. Our understanding is that Kreig plans to use Pryor's response in an upcoming article at the Justice-Integrity Project.


Did Pryor grant Kreig an interview? No, he brushed off that possibility, just as he did when I submitted multiple interview requests before writing the post that broke the gay porn story. Did Pryor respond directly to Kreig with a comment. No, the judge assigned that task to Jennifer Bandy, one of his former law clerks who now works for the Washington, D.C., law firm of Kirkland Ellis.
In essence, Jennifer Bandy was a precursor to Sarah Huckabee Sanders -- a white female, who serves as the "face" for her white, male, conservative superiors and lies relentlessly to the public on their behalf:
What does Jennifer Bandy know about this story? Probably nothing. Why on earth did Bill Pryor choose her to issue a "statement" to Andrew Kreig? I haven't a clue. Did the words come from Bandy or Pryor? We don't know.


Anyway, here is Bill Pryor's "official statement" on the matter, per Andrew Kreig:




"Over the last week, I have been smeared by a widely discredited blogger with a political agenda. His allegations have now been picked up by other bloggers. The person in the unsourced, undated photographs is not me, and I deny these allegations. I have been twice vetted by the FBI, including as recently as this past year; I have won two contested statewide elections; and I have been in the public eye for almost twenty years. I will not dignify these disgraceful accusations with any further comment."
According to press reports, Bandy went on to
become a member of the "beachhead" transition team
for the Trump administration. Her name now apparently is Jennifer Bandy-Dickey, and
she took a "counsel" position with the Department of Justice
on May 28, 2017. Does she have experience working for Alfa Bank or other Russian entities? We would not be surprised. Does she currently work under the direction of Brian 
Benczkowski? That seems quite likely.
As for William Barr, the ice under his feet might get even thinner with today's release of the redacted Mueller Report. Writes Wayne Madsen:

Barr's acquiescence to a massive and illegal infusion of foreign capital into the U.S. political system is worthy of a full background check on him for the purposes of conducting a "mole" discovery.

Although a number of CIA moles were discovered in the 1980s and 90s, the 1970s, when Barr was with the CIA, are absent any major mole discoveries. The agents for hostile intelligence services discovered during the 1960s and 70s were mostly with CIA contractors and the military, not with the CIA headquarters.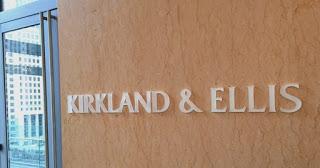 Barr may be the chief law enforcement officer of the United States. However, that did not keep John Mitchell, Richard Nixon's Attorney General, out of prison. Mitchell served a 19-month prison sentence in Alabama. If Barr has been a foreign intelligence mole since his days with the CIA, he would not be enjoying "club fed" privileges in a minimum security federal correctional institution but, instead, be looking at a very long Supermax stay with FBI Soviet/Russia spy Robert Hanssen in Colorado.