Question:
Will Buddhism become outdated?
Response:
Of course, many will point out, the truth of impermanence tells us Buddhism will not last. But I think the question is asking for a different response that looks to the truth of suffering.
What is Buddhism? It's an identity. What is a Buddhist? Someone who clings to that identity. When an identity is clung to, there is suffering. In this regard Buddhism (the institution) and adherence to it is in direct conflict with the notion of being awake (Bodhi). It is the raft. It is not the beyond, beyond, far beyond.
Emptiness is timeless. There are no dates, in or out.
Buddhism has dates, and they're pretty old.
If you enjoyed this post,  please like and share.

I'd love to hear your thoughts in the comments below.
Modern Koans
is an ongoing series that recognizes that good questions are often more important than their answers.
The riddles of God are more satisfying than the solutions of man. ― G.K. Chesterton

Dialectic Two Step, Modern Koans, Verse Us, Say What?, and Minute Meditations all copyright Andrew Furst Subscribe to My Newsletter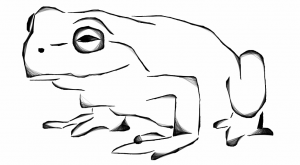 Join me for a little peace through reflection, art, video, sound, and poetry Leave this field empty if you're human:
The post Will Buddhism Become Outdated? – Modern Koans written by Andrew Furst appeared on Andrew Furst.