Whilst achieving striking and effective wildlife photography is by no means utterly dependent on using quality equipment, it certainly doesn't hurt your chances. As we suggested in our 'Brief lesson in wildlife photography', this doesn't necessarily mean you need to go out and spend a fortune on brand new gear, since second-hand equipment is a cheaper alternative. Deciding on exactly what to invest your money in is a tough process, especially for the beginner faced with the wealth of options on today's market. So here is Frontier's kit guide to the making your life as a budding wildlife photographer run that little bit more smoothly.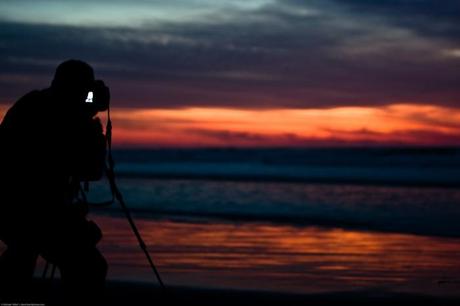 Photo courtesy of Mike Baird
A decent optical zoom is a vital element to any camera being used for wildlife photography. Whilst the ability to change lenses on a digital SLR allows for excellent flexibility, the financial investment as well as the impractical nature of changing lenses can be a put-off. If that's the case, fear not; there are many excellent bridge cameras on the market nowadays offering great quality for a fraction of the price of their professional, top-end alternatives.
If you do go down the bridge camera route, check out the spec carefully. The number of megapixels is not necessarily the most important figure here. Instead, focus on the optical zoom on offer. A good optical zoom will make it possible to get up-close shots of animals that may otherwise prove difficult to capture in sufficient detail. Wildlife photography often throws up situations where it is not possible to get physically close to your subject (think remote bird's nests, breaching marine-life). This is where a good optical zoom can make all the difference.
Being able to override automatic functions is a must for a wildlife photographer. As a beginner, you may not be fully aware of the benefits to customised settings, but you soon will. Focus, shutter speed and aperture are all very important features, and the ability to play with these settings will give you more versatility and help in creating your own personal style.
Think carefully about battery life when choosing a camera. The last thing you want is to be out in the field, only for your camera to run out of power without any replacements. Know which type of battery your camera takes and be sure to take back-ups.
Price is obviously a factor for the majority of people. Unless you are planning on becoming a pro, it is often not worth investing thousands of pounds in your kit. The more expensive your camera, the more heart-breaking it will be if it gets damaged or stolen, which is something to be strongly considered when choosing the right product for you.

Frontier product picks:

Panasonic Lumix DMC-FZ100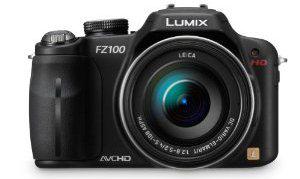 Fujifilm FinePix HS20EXR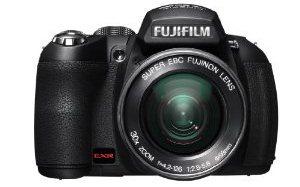 30x optical zoom (manual control)
Canon PowerShot SX30 IS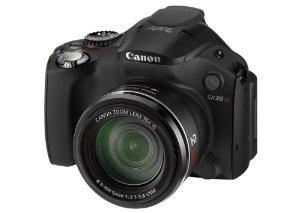 35x optical zoom (one of the most powerful on the market)
By Alex Prior