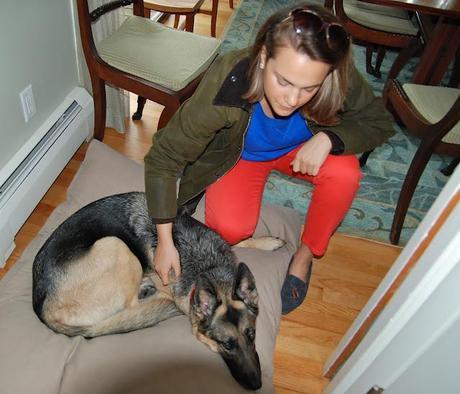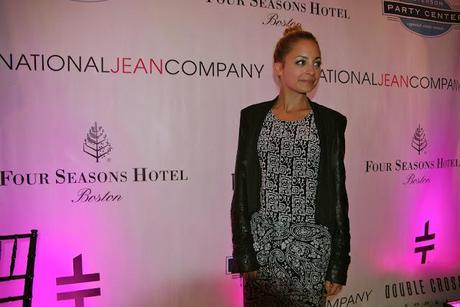 Dressing well means wearing what looks good on you. Duh, right? Not always; In high school I tried to fight this fact and ignored my mother when she'd remind me of it. I'd buy flouncy blouses and skirts with ruffles on them, only to look like a dressed up cupcake and uncomfortable in my own skin. I've learned the hard way that for me, it's best to stick with classic looks like straight-leg pants and well-cut sweaters and shirts. Basically, clothes that fall somewhere between tomboy, preppy, and a bit of little-boy/grandfather on occasion (I do love my backpacks, sneakers, and padded elbows). I suppose I can also do glamorous when called upon, but that's not terribly often (more after the jump).
The reason I'm telling you this is because last night I covered, via Boston Magazine, the opening of National Jean Co. on Newbury street, at which Nicole Richie was the guest of honor. The place was a zoo runneth over with media and security. The guests were dressed up in leather and heels and all sorts of sparkly vests, trying to prove that they were just as hip as the LA-based celebrity in attendance. And they were, as long as they looked like they genuinely wanted to be wearing what they were wearing and weren't crawling out of their tight pants with discomfrot. Don't get me wrong, I'm all for dressing up. It's just that as the decorated guests flocked to the store, while I could have felt too Bostonian or preppy in my sweater, twill pants, and loafers, I didn't. I felt like me.
And I know that had I been wearing sky high heels or a super tight skirt just because that's what I thought everybody else would have on, I'd have been pretending. I am a firm believer in dressing for you, not dressing to fit into the script of an event. The women and men with the most iconic styles have not bent their wardrobes depending on where they were. Steve Jobs didn't care where he was, he wore that same black turtle neck every day (whether that's a good thing or not is up for debate, but it was certainly memorable). And Michelle Obama, who's got the best style in Washington the country, always dresses appropriately for events while staying true to her tailored, colorful look.
I guess this Musings is a more clothes-based version of "stay true to yourself." I should have just posted one of the inspirational posters that hung on the walls of my elementary school's gym. But I really do mean it; staying true to what you enjoy and feel comfortable wearing is sometimes difficult, but is always worth it. Because eventually you'll build up style capital: a consistent look, the details of which you can play with and rework to fit different occasions. But more importantly, you'll feel your best because you'll feel like you, and that's when your best self shines through and you do your greatest work. And who knows, maybe someday people will be calling you a style icon, too. I just hope your arms look as good as Michelle's.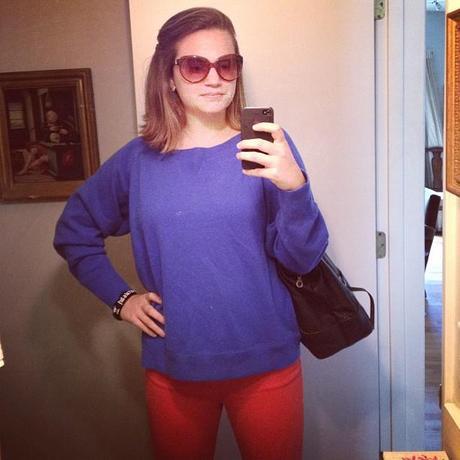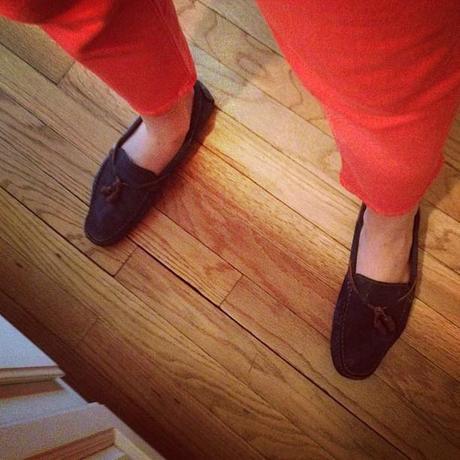 If you like my tomboy meets WASPy look, here's where you can snag it for yourself: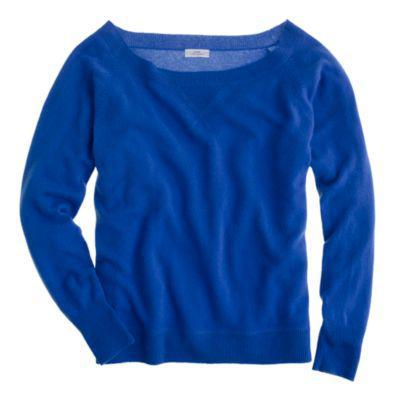 My mom gave me the Isabella sweatshirt from J.Crew for my birthday, and I haven't taken it off since. It's on sale now, so get it while you can, because otherwise it's pretty expensive. Sweaters come and go, but cashmere sweaters are forever (that's not really a saying, but it is now).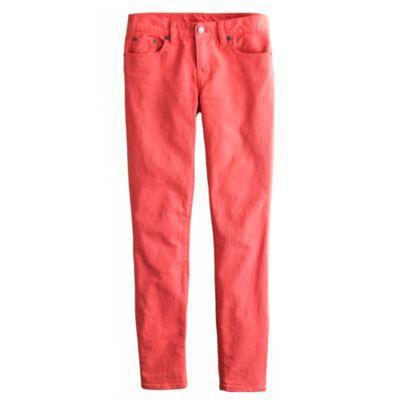 These Toothpick Jeans I picked up at the Freeport outlets last week on the drive home from Maine. I haven't taken them off, either. Should probably wash them.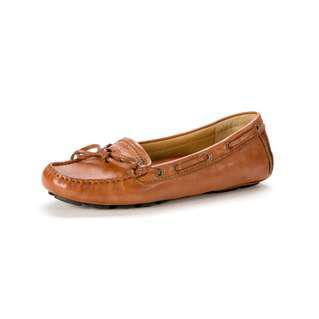 The shoes I have on in the photos are super old J.Crew driving flats, but the ones above, the Frye Reagan Campus Driver Flat, is pretty close to it.
Rosie The Dog, pictured above, is not for sale.
Here are some more photos I took of Nicole Richie that I didn't post for Boston Mag. She's kind of baller. Very respectful of the media, but firm and confident at the same time; I liked her, for the two seconds we chatted. She also looked like she was completely at home in the clothes she had on. She's got a personal style, for sure, and while it's not a look I'd be able to pull off, I admire her for it!