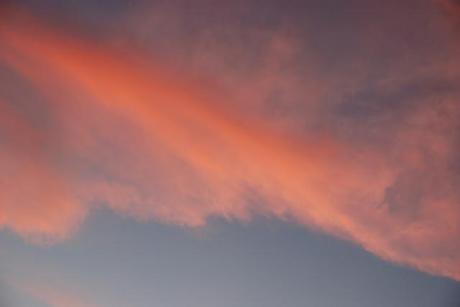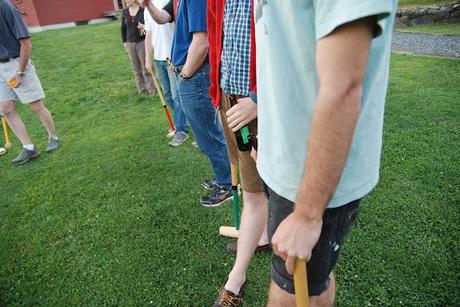 My wonderful cousin Ben is back in Rockport, taking another class at the Center for Furniture Craftsmanship. I wrote about the incredible wood-working school a month ago and showed you some of the dovetails he was working on (which would become the joinery of a lovely bed-side table he built). Last night I was lucky enough to go to the school's weekly Thursday potluck and hang out with the students, play a rousing game of croquet, and watch the sun set over the fields of Rockport. It doesn't get much better than that (more after the jump, including the awesome ruler from yesterday's post).
The school is set back from Route 1. Lush fields surround red clapboard buildings that house the wood, tools, and workbenches where the students learn to turn, chisel, and saw wood into furniture. When my friend and I got to the potluck, everyone was seated on picnic benches outside in the cool evening, hacking away at lobsters and drinking cool beers. The clouds stretched across the sky in wisps, bright white against the darkening blue. Charcoal floated through the air and the corn tasted sweet. Summer. 
I love meeting new people. I love digging into their backgrounds, finding out where they're from, what they love to do, how they define themselves. Every person has a long, complicated history (no matter his or her age), so it's especially interesting to me what they choose to tell me when we're introduced. A seemingly simple question, like "where are you from?" gave several people pause last night. Watching them figure out how best to tell me, I wanted to know what the struggle was, what the possible answers were. I wanted stories.
And I got them, if only the beginnings of them. I talked to a man from new Hampshire who used to rebuild pianos, a guy who lives in Georgia, a woman from England who moved to San Fransisco and wants to be a furniture maker as her career, a guy from Brooklyn, a woman from Alabama...the school brings people together from all over the world. All they know they share, when they first arrive and are thrown into class together, is a love of making things out of wood. And that communal love, that belief in the power of craft and in using your hands, is a fine and worthy magnet. I was honored to be among people following their passion.
Here are some photos I took of the lovely evening. Ben and I almost won the croquet game, but one of the instructors beat us in the end (he has more practice, I've been telling myself).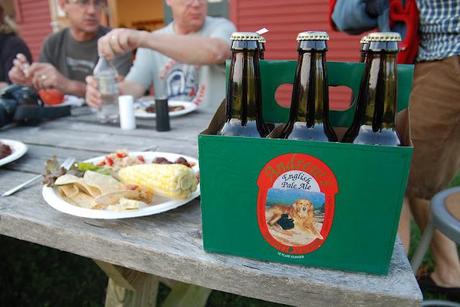 Andrew's Ale is made in Lincolnville, Maine and it's delicious. Highly recommend.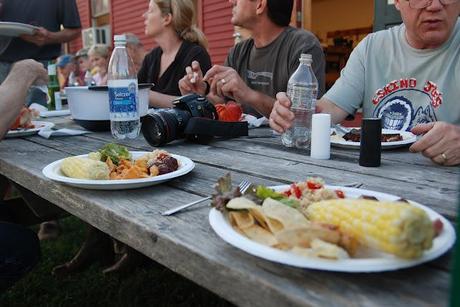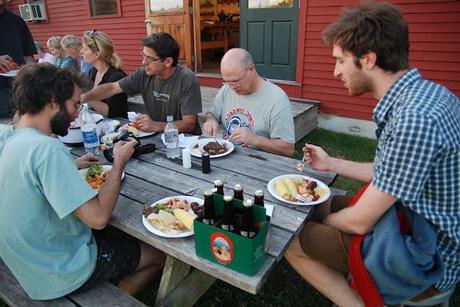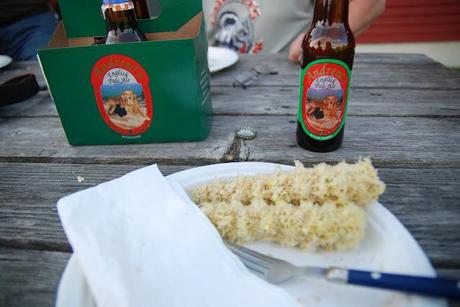 All done.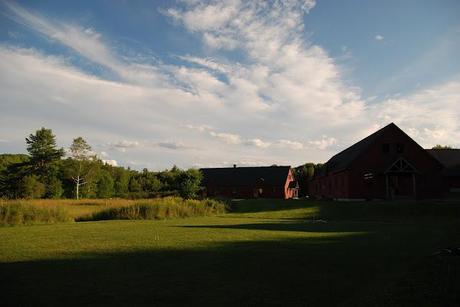 Setting sun.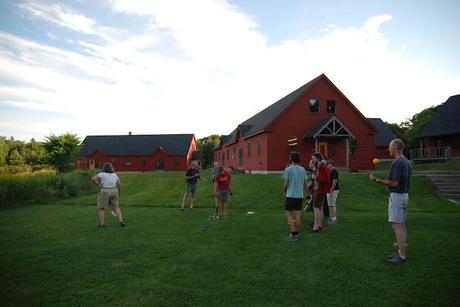 Croquet rules lecture.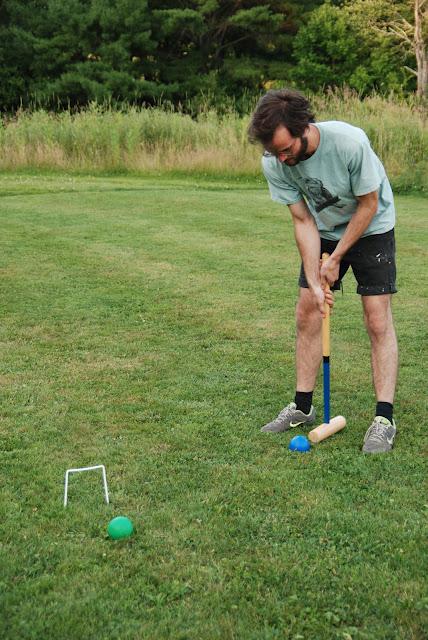 Ben lines up for a shot.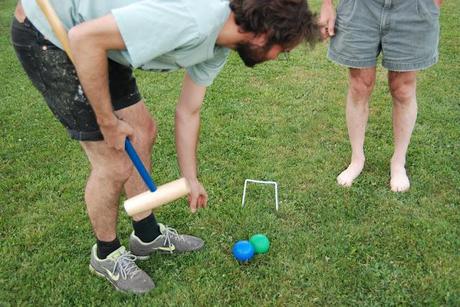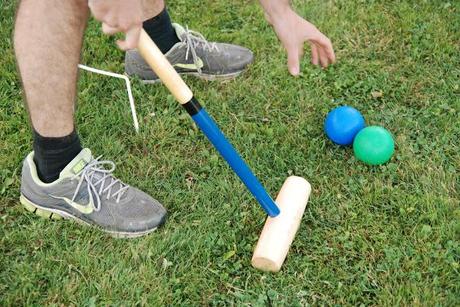 Go blue!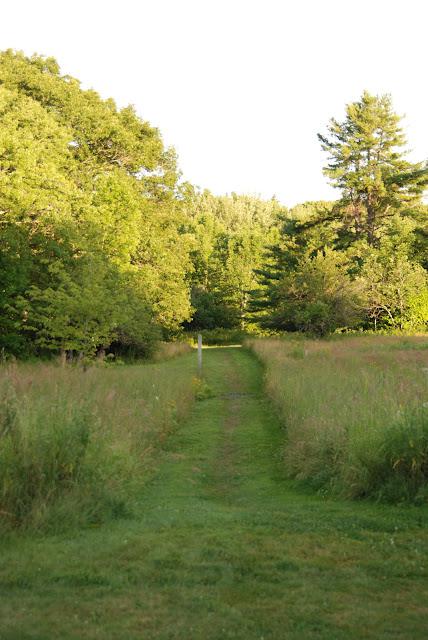 "There is nothing better than a mown road through a field," says my mother.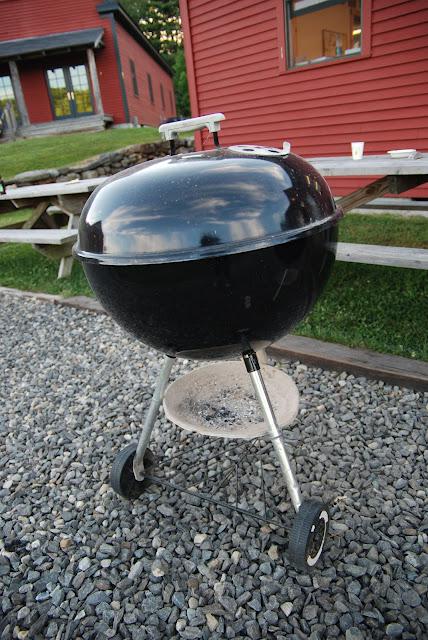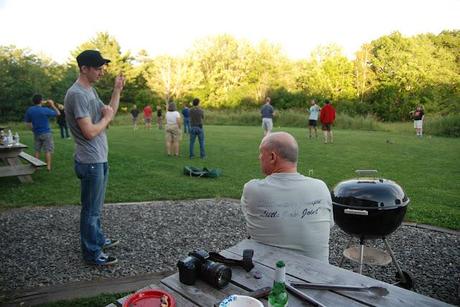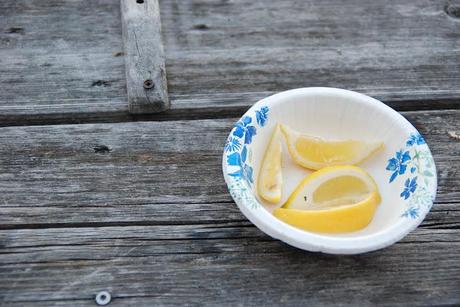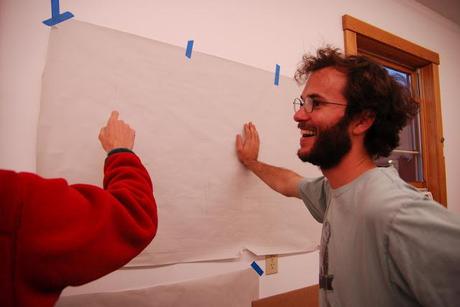 Ben showed me the plans for the desk he's working on. It's going to be amazing, I can't wait to see the finished piece.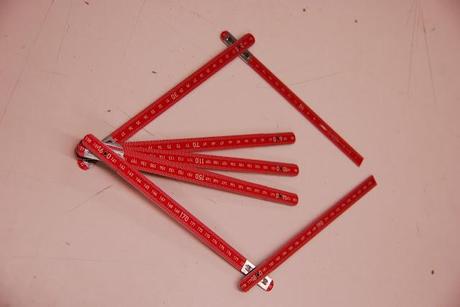 Remember the ruler from Best Made Co. in yesterday's post? Here it is! In all some of it's forms: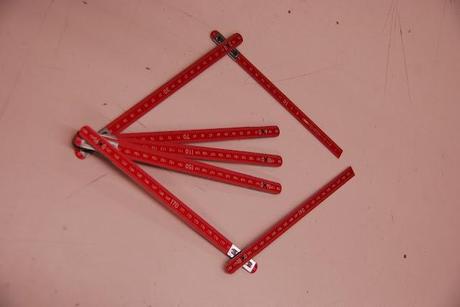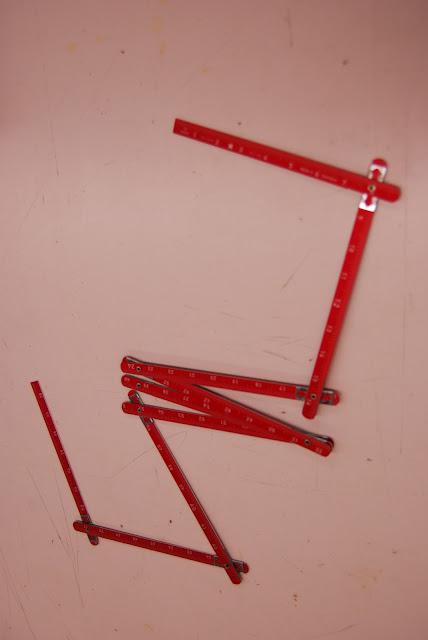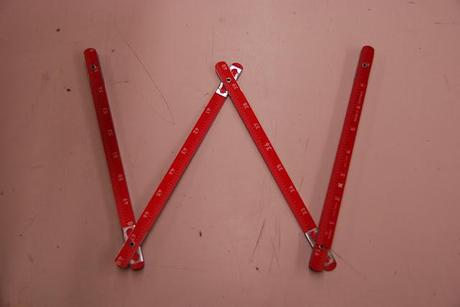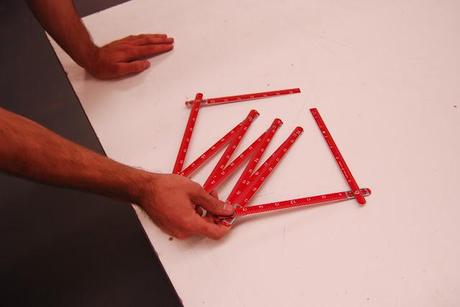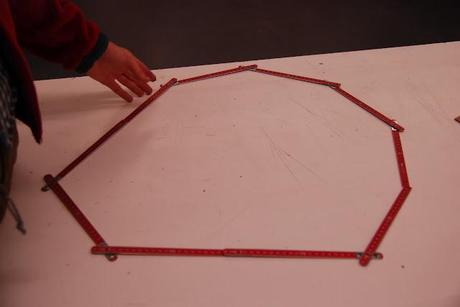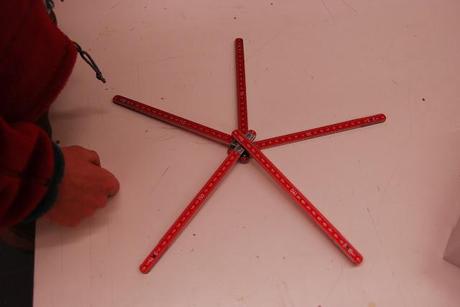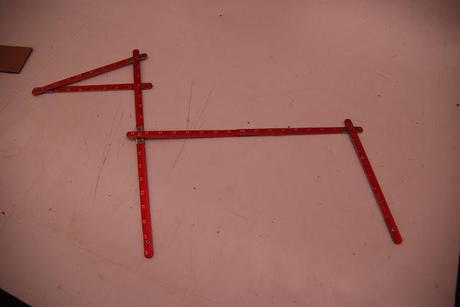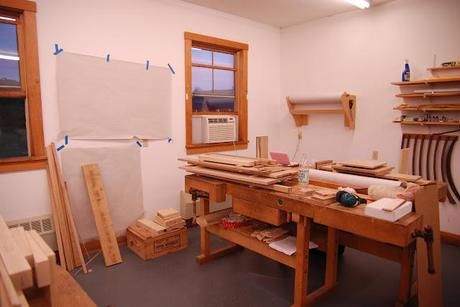 Ben's workstation.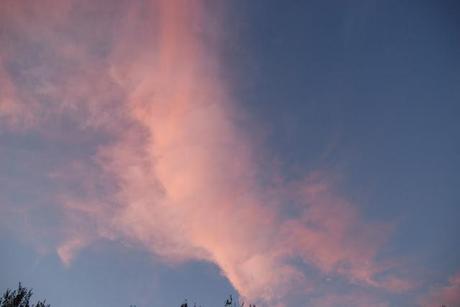 Pink clouds.