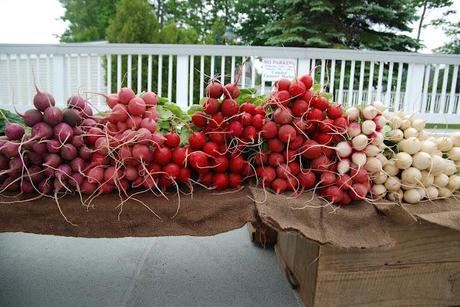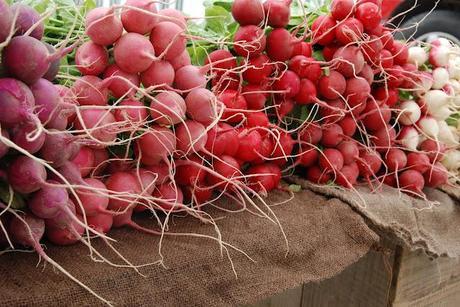 I know, I know, so far only two posts about the farmer's market and I've started both off with pictures of radishes? Bear with me, though: the first post only featured red ones. This post has purple, red, pink, white...a symphony of radish colors! So it's totally different. Right?
Moving on from the radish situation, I never cease to be amazed by how the produce changes throughout the summer, even after only one week. Five days passed and suddenly there were strawberries, broccoli rabe, different mushrooms, more lettuces, cilantro, and new baskets (though those didn't get grown, they got made). It just proves how fleeting summer in Maine is, and how the vegetables, like the people, have to cram all their blossoming into as short a time as possible to take advantage of the warmer months. Though we humans are at an advantage in this regard; in the winter, we don't have to hide under ground. We can hide in warm homes with woolen blankets. And that's probably more pleasant.
And now, the weekly installment from the market. Enjoy (after the jump)!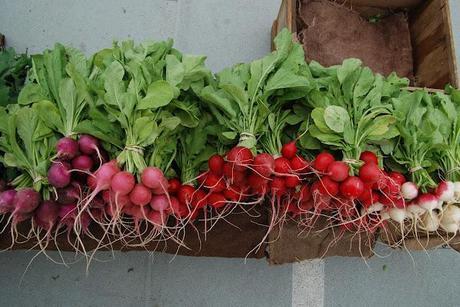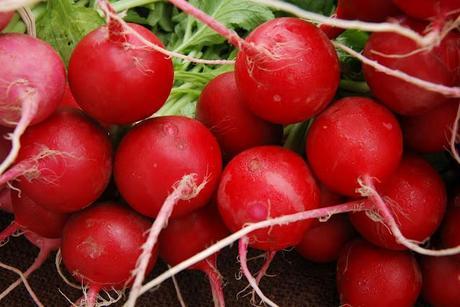 Kind of amazing how they're such perfect spheres...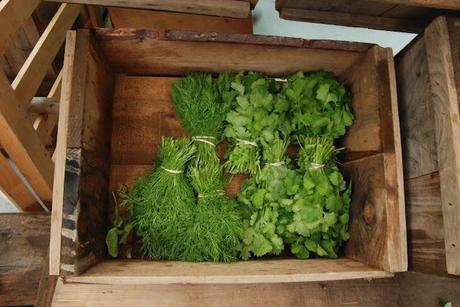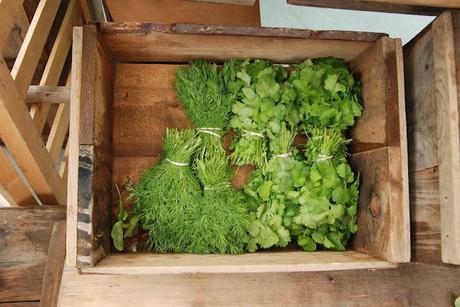 Cilantro and dill, dilly-dallying around.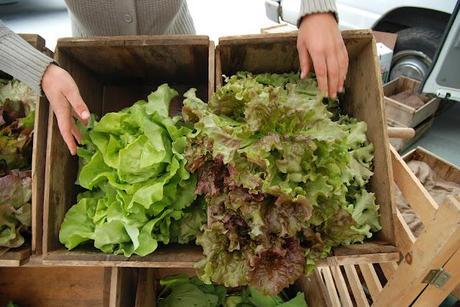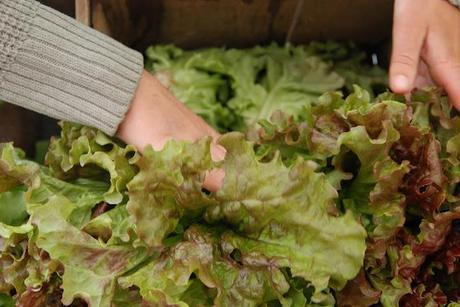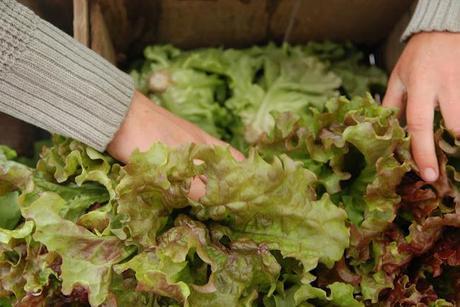 Yum.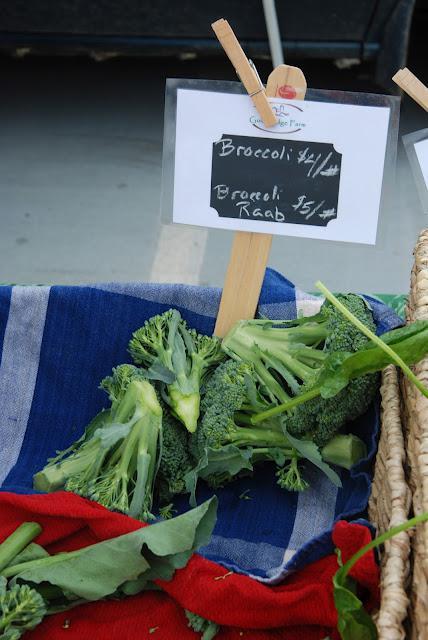 I love broccoli. It's like eating mini trees.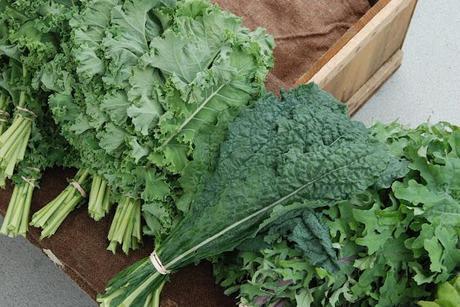 Char takes pictures of chard.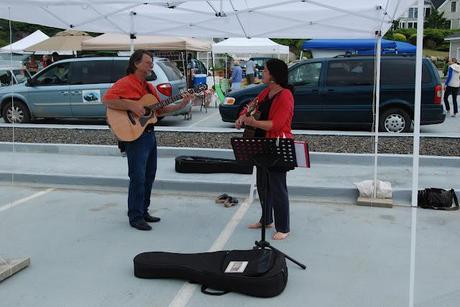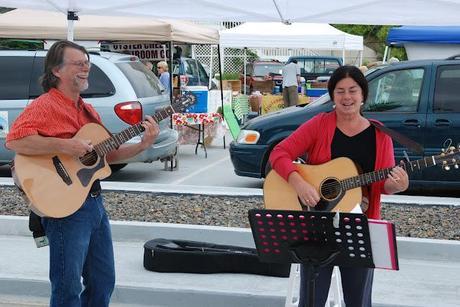 The entertainment.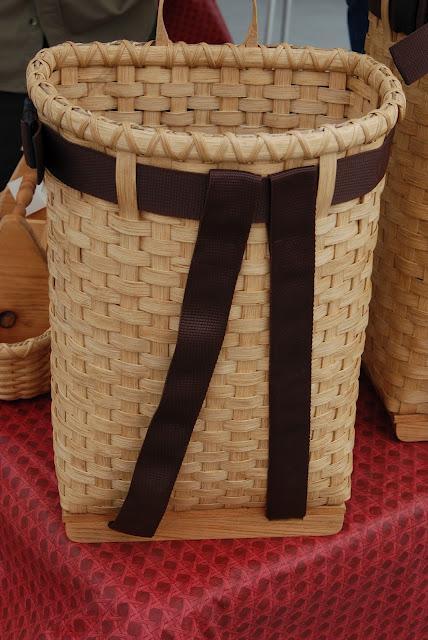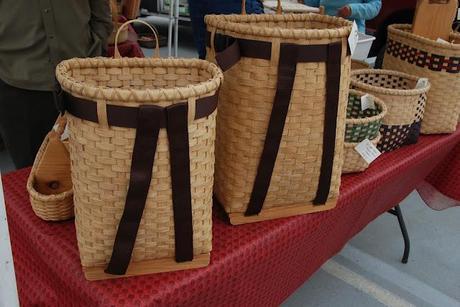 I love these backpack baskets. Maybe not the best thing to carry schoolbooks in, but perhaps great for carrying blankets while hiking? Or not. Maybe just beautiful.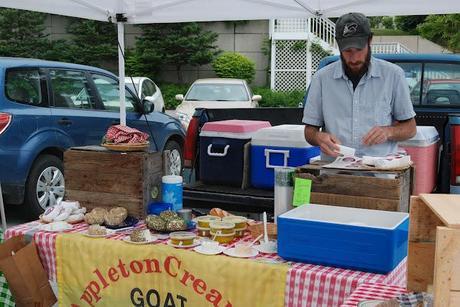 Appleton Creamery. Goat cheese galore!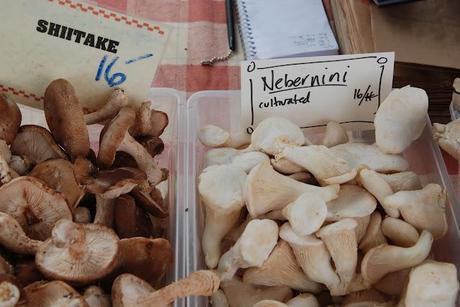 I love the name of these guys, "nebernini."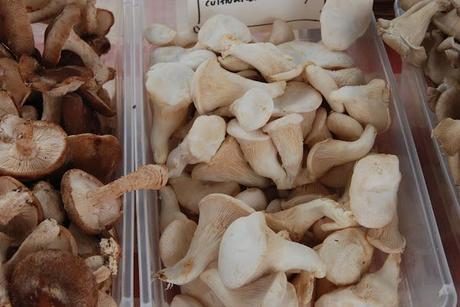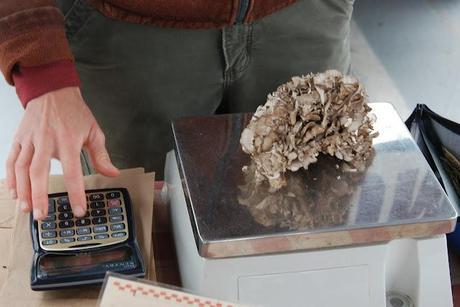 A hen of the woods getting weighed. Wonder what its BMI is.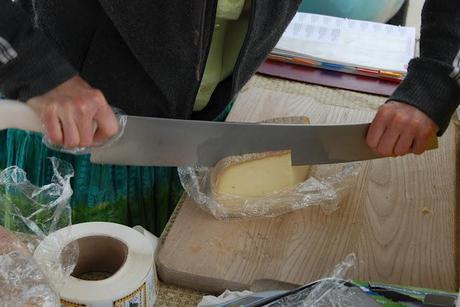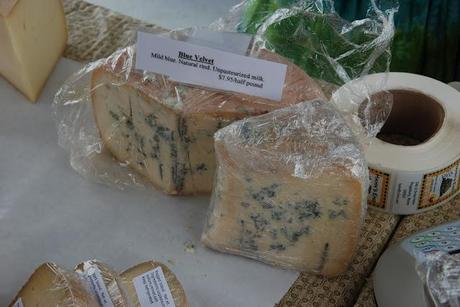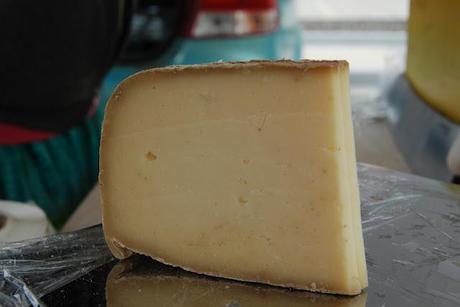 And then, as always, there's Hahn's End cheese. The ultimate.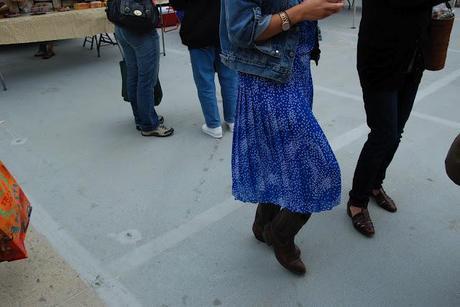 Oh, and a great outfit. Because how could I resist?