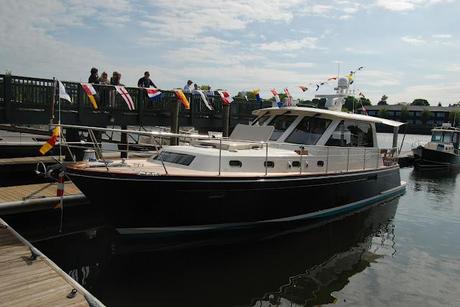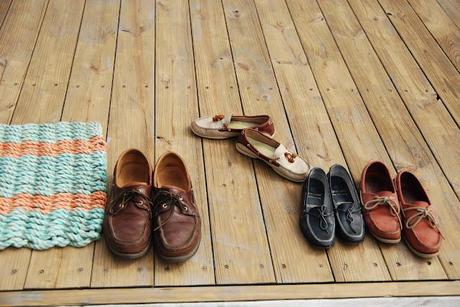 This past weekend in Maine, I went to a boat launch party. Now, I love parties, but I REALLY love boat launch parties; there is simply nothing as festive as christening a ship. People read poems blessing her voyages, they smash champagne across her bow, and the owners and those who worked on the plans and production get to see their years of labor float, shine, and sail off into the sunset. It's a celebration of possibilities being realized (more after the jump).
But the best boat launch parties, as good as the standard ones are, take place when the boat being launched is truly stunning. Such was the case with the Hunt 44 Express Cruiser, built by Hunt Yachts in Rockport, Maine. While I'm a die-hard sailor and lover of sailboats, this power boat had my heart fluttering and my jaw hanging. The lines, proportions, and design were so perfect, so in tune with each other, and so clean that I just sort of gave up trying to analyze why it worked so well and basked in its glory: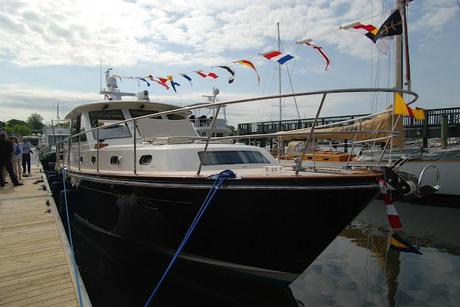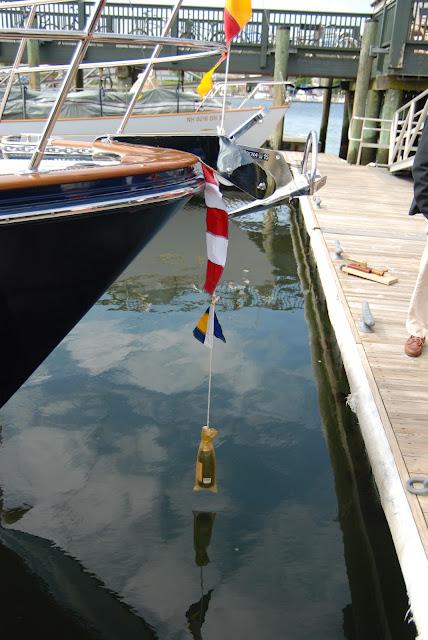 The interior, which I unfortunately don't have photos of, was just as beautiful as the outside. The chairs are upholstered in ikat (and you know how I feel about ikat), the cabins filled with natural light from perfectly placed portholes, and there's even a washer and drier on board. Talk about luxury--being able to wash your underpants while at sea is pretty much as good as it gets. The galley (kitchen) is fitted with marble counter tops, and there are two heads (bathrooms) on board--one for the guest quarters and one for the master suite.
I was impressed by how balanced the cabin was; I've been on a lot of boats, and I've seldom seen space divided so well; the boat isn't outrageously huge, but the interior feels spacious and open. The boat doesn't appear unwieldy or too large from the outside, either, which is a testament to her proportions at 44 feet.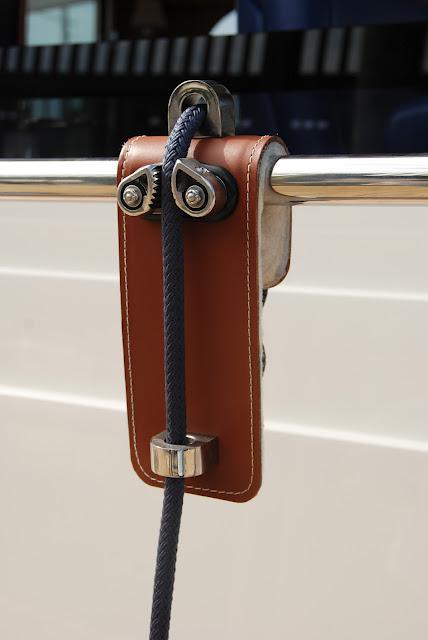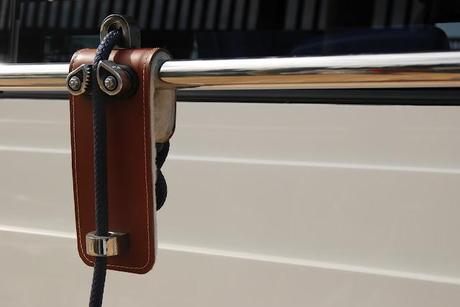 I also just had to take closeups of the fender cleats above. It's the details like the leather and metal above that can make boats (or anything, really) so special. The little things.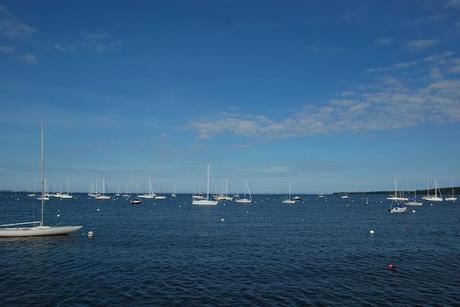 And I would be remiss not to post some photos of beautiful Rockland Harbor, where the boat was launched, at Trident Yacht Basin. Not bad, right?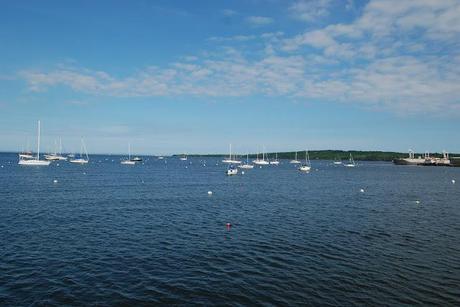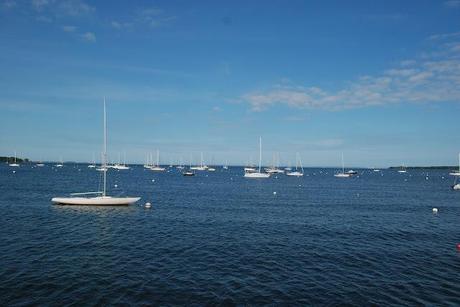 I wish this boat many safe and happy voyages. Sail on, sailors. Or, boat on, boaters, as the case may be...