by the Center for Biological Diversity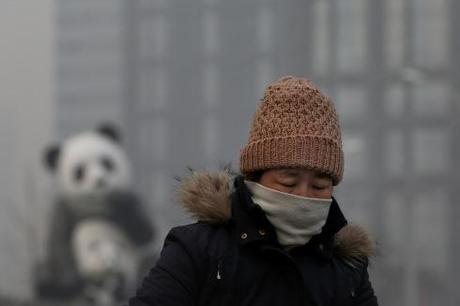 Photo by Feng Li
Official air-quality readings in Beijing, China have topped out at nearly 40 times the World Health Organization's safe limit. On the worst days, a seemingly impenetrable brown cloud envelops the capital city, skyscrapers stand shrouded, and area hospitals fill with patients suffering respiratory sickness.
Recently the smog was so thick in another Chinese coastal area, Zhejiang province, that a furniture factory actually burned for three hours before a single resident ever took notice. Apparently air quality has gotten so bad that it's difficult to tell the difference between normal smog and billowing plumes of smoke from a raging inferno.
Wondering about air-pollution levels closer to home? Check out the American Lung Association's 2012 State of the Air report to see air pollution levels in U.S. cities. And read more about the seemingly apocalyptic air-quality situation in Beijing in the South China Morning Post.