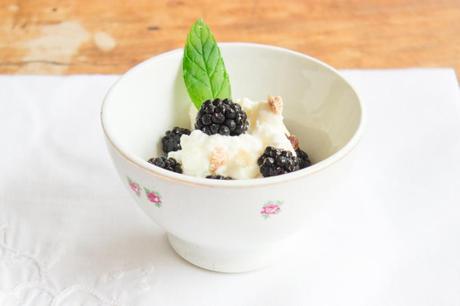 ENG | Now, in August, as is the blackberry season, we have to use this prodigious wild fruit to make all kinds of gorgeous and sweet recipes! Some of its  many beneficial properties are its high antioxidant and fiber content, perfect to prevent weight gain. So I propose you this chic dessert.
To prepare the Whipped Cream we will use a few drops of vanilla essence or you can add essential oil of lemon, orange or any liquor that you like, to give a different flavor.
Ingredients (2 people):
200ml whipping cream
3 or 4 tablespoons powdered sugar, as you want more or less sweet.
2 drops of vanilla essence
Preparation:
Whip the cream until it's solid. For about 3-4 minutes.
Add as beat the sugar gradually.
Finally add the vanilla essence and mix everything. Enjoy!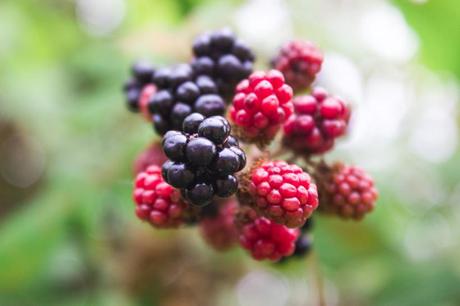 ESP | Ahora, en Agosto, que es temporada de moras, hay que aprovechar para realizar toda clase de recetas con esta prodigiosa fruta silvestre! Ya que son muchas sus propiedades beneficiosas como su gran poder antioxidante y su alto contenido en fibra. 
Para preparar la Crema Chantilly utilizaremos unas gotitas de esencia de vainilla o bien se puede añadir aceite esencial de limón, naranja o algún licor que nos guste, y así darle un sabor diferente.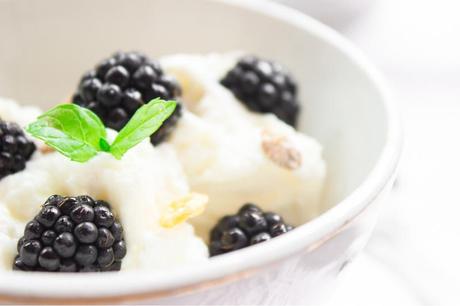 Ingredientes (2 personas):
200ml de nata para montar
3 o 4 cucharas de azúcar glass, según lo quieras más o menos dulce.
2 gotitas de esencia de vainilla
Elaboración:
Batir la nata, como si levantáramos una clara al punto de nieve, hasta que se quede sólida. Durante unos 3-4 minutos.
Añadir mientras batimos el azúcar poco a poco.
Finalmente añadimos la esencia de vainilla y mezclamos todo. Que aproveche!