A Non-Profit Organization called Amutat Bein Hashitin, a group that works to educate people regarding nature in the Jordan Valley, is looking to solve a serious problem that could save lives.
People go on hikes in nature, on trails, through the mountains, and often there is no cellphone reception at all int eh area, but especially deep into the trail.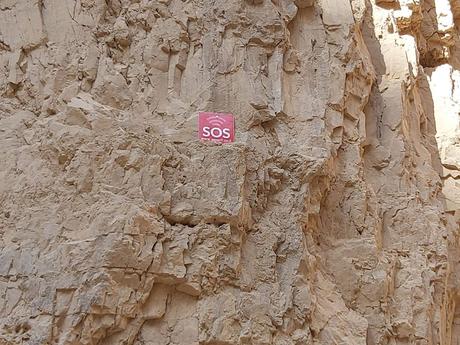 People get into some sort of trouble, lost, off the trail, injured, short of water, heat stroke, flash floods, whatever, but have no way to call for help. They whip out their cellphone but cannot make a call to bring help, or even just to let people know they are ok but delayed, because they "can't get any bars" - no reception.
In the past, search parties would be deployed, rescue teams would go out searching the trails, helicopters flying low over the area with strong spotlights, trying to locate the lost and possibly injured adventurers.
Bein Hashitin has decided to install small wifi antennas called "Wifi SOS" on trails that have no reception.
the purpose of Wifi SOS is not to give hikers access to Instagram and Whatsapp. It is not intended to let you post your latest selfie to Facebook. This will offer a low level of connectivity just so that you can make an emergency phone call and bring help, let authorities know your location, if it should God forbid be necessary.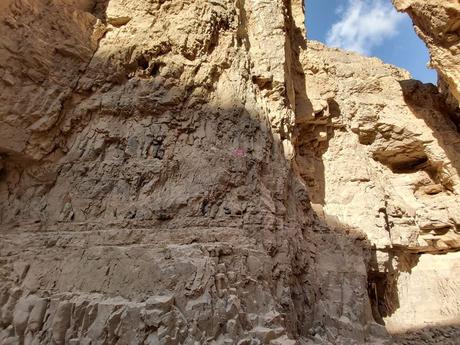 I have not seen a list of which trails these are already installed on, and on which it will be installed in the future, but wherever they are, in the Jordan Valley, keep your eyes out for them as one of the safety measures you prepare for, such as bringing adequate water, hats and sunscreen, maps, hiking shoes, and keep your eyes out for Wifi SOS signs.
Hopefully organizations in other parts of the country will install similar systems on trails around the country to increase the level of safety of hikers.
Good job Bein Hashitin!
And I am pretty sure that groups of hikers will end up taking their rest stops in the area right near these signs so that they can try to access, or hack, them for Internet access to post to "Instush".
(Update: I just saw a list posted in a hiking whatsapp group I am in: so far they are instaleld in 5 trails - 3 up north and 2 in the center area:
Nekik Hashachor, Nahal Amud and Nahal Tavor.
Nahal Og and Nahal Derga (Deragot). with the plan to increase that number)
------------------------------------------------------
Reach thousands of readers with your ad by advertising on Life in Israel ------------------------------------------------------