Chicago's Most Spirited Festival Returns This Summer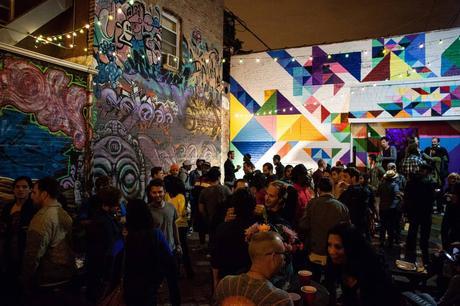 Photo Credit: Canvas Chicago
Summertime in Chicago means a different festival every week, but out of all the neighborhood fests, Wicker Park Fest might be better than the rest.
This weekend, tons of people will converge on the streets of this vibrant community to enjoy two days worth of eclectic music, beautiful art from local artisans, delicious food, and more. Here's everything you need to know if you plan on hitting up Wicker Park Fest. We promise, you'll be sorry if you miss it!
Where It's At
As the name says, it's in Wicker Park, of course! Specifically, the street festival will be set up on Milwaukee Avenue, from North Avenue to Paulina Street. If you're taking the CTA, the Blue Line to either Division or Damen is most convenient. Biking or ride sharing is always recommended as well.
Entry Rules
The festival is free, but a donation of $10 is appreciated by the Wicker Park Chamber of Commerce to help keep the fest alive. Attendees are welcome to leave and re-enter the fest as needed. It's also family-friendly and there will be activities arranged for children. Dogs are allowed too, as long as they're kept leashed.
What to Wear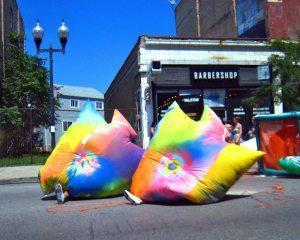 Photo Credit: Double Disco Air Pocket Project
It's going to be a pretty toasty weekend with temperatures in the low 90s. Saturday will have a few clouds but you can mostly expect a lot of sun, while Sunday may have some scattered thunderstorms. As always, loose clothing and sleeveless items like shorts, tank tops, and sundresses are best for staying cool, and you can always rep your favorite band with one of their t-shirts! There will probably be big crowds, so opt for closed-toe shoes to stay safe.
What to Do
Aside from the top-notch music acts, there's plenty more to see and do at the fest. The Collaboraction Art Oasis will host activities like a dance tournament, break dancing performances, and an art bar where you can create things out of recycled materials. For little ones, there will be variety-style entertainers, crafts, nail painting, hair streaking, face painting, balloon animals, and more. Of course, food and retail vendors will be everywhere.
Where to Stay
The cool thing about Wicker Park is if you're staying overnight, you'll likely find a unique and charming little bed and breakfast, rather than the sprawling (and pricey) corporate hotels you'd find in the Loop. House of Two Urns B&B, Ray's Bucktown Bed & Breakfast, and Wicker Park Inn are recommended by the Wicker Park Chamber of Commerce for an easy distance.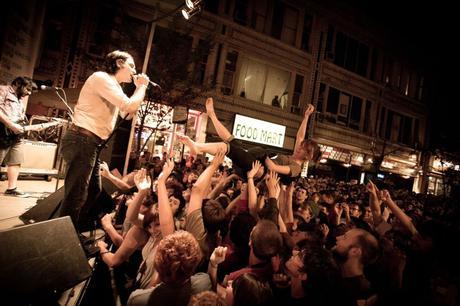 Photo Credit: Wicker Park Bucktown Guide
Lineup
Saturday, July 23
The Island of Misfit Toys, Monobody, Mother Nature, Jimmy Whispers, Lowdown Brass Band, Night Beats, Antibalas, Kweku Collins, Get Up With The Get Downs, Streets of Laredo, Com Truise, School of Rock Chicago, Varsity, Uh Bones, The Sidekicks, Troubled Hubble, Jeff Rosenstock, The Mountain Goats
Sunday, July 24
Spaceblood, The Brokedowns, Cloakroom, The Coathangers, Pup, Rocket From The Crypt, Slow Mass, Yeesh, Pile, Ought, School of Rock Chicago, Options, Bad Bad Hats, Diet Cig, Quilt, Alex G, Alvvays
Are you going to Wicker Park Fest this year? Tell us below!