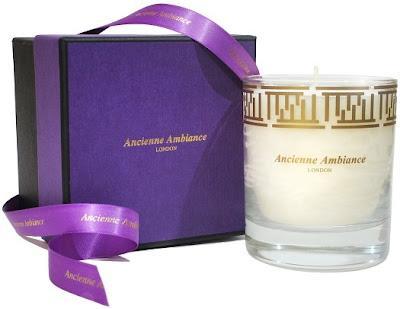 For wonderful party room decor ambiance... use candles.
Read this and find out why you want to be a party ambiance candle freak, like I am. And as you're reading, you'll find out something about me that I've never shared before.
As long as I can remember, I've been the person turning off lights, throwing scarves over lamp shades, and lighting rooms in my home with candles.
Are you a candle freak, like I am?
I've never understood why florescent lighting exists and bright lights being turned on at night (unless you're cooking, and except in hospitals and other places that would suffer without it). Bright lighting is something I detest.
Aside from the aesthetic beauty of how a few candles can add something really special to the look of a room during a party (not to fail to mention, people -- everyone looks better by candle light!), my preference leans toward low or dim lighting because my eyes are ultra sensitive. Bright lighting is a harsh assault, so I prefer "sexy" lighting.
The reason for this is because I have AS - otherwise know as, Ankylosing Spondylitis (pronounced, ank-lo-sing spon-dil-i-tis). AS is an autoimmune disease that primarily causes inflammation of the spine (spondloarthropathies).
You're not going to believe this... I've been told by medical professionals, "You're not supposed to have AS"; even once having to defend myself when a medical doctor who told me that he had it, "... so there is no way you couldn't have it", he said.. He shut up about it when he saw what my test results reveal.
AS is believed to be a genetically inherited disease. It's also said that nearly 90% of the people diagnosed with AS are born with the gene; a gene known as the HLA-B27 gene. A blood test determines whether or not you have it; a blood "culture" actually. It takes three weeks to get the results back from the lab. Testing positive is said to increase the tendency to develop AS, although to get "full blown" AS is related to heredity.
I was told that I have a Texas cousin who also has AS, which -- according to statistics, would possibly explain why I also have it. Her diagnosis is said to have increased my development of the disease by 12% (six times more than people whose relatives don't have the disease).
I just found out that there are two more genes that have been identified with AS: ARTS1 and IL23R. Both are said to play a role in influencing immune function. So, hopefully by understanding the effects of these two genes, researchers will be able to make significant progress in discovering a cure for ankylosing spondylitis.
I experienced years (and I mean years!) of severe and terrible left-eye exclusive inflammations (and some lower back pain issues too) before I met a wonderful Michigan opthamalogist, Dr. Scott Vandenbelt, who realized I might have AS and sent me off to a lab one day to have blood drawn for the HLA-B27 test that determined the outcome.
If you think you might have AS too, schedule a visit with your doctor to find out. Click on this link to learn about AS and it's symptoms.

Having AS can be a real drag some days. Like a lot of people, not wanting to admit when I feel bad, I've preferred not to talk about it -- trying to think about what makes me happy, the good things instead.... like parties, which is why I never mentioned it before (at least I don't think I did). But if you think back on all the times that I've written about or mentioned lighting or party lighting specifically, you might remember that I've frequently mentioned that I prefer using candles. And now you know one of the main reasons why. 
You read Cater-Hater, so chances are you might be a big candle freak like I am. 
H
ere's why you want to be a party ambiance candle freak ... 
 it's because of one of 
the world's best keep secrets
 -- the most exquisite candles ever that I know about, first hand -- is now available in the US from an online store based in London called 
Ancienne Ambiance
. Founded in 2004 and created with the finest natural fragrance blends, the people at Ancienne Ambiance are purveyors of superbly fragranced candles inspired by ancient times. That's different, isn't it?
They've just relaunched their exquisite signature
scented
candle collection for Autumn and Winter 2012, and will also unveil their special edition
Christmas
candles very soon. Ancienne Ambiance produces superior quality, hand-poured luxury candles that incorporate a slow burning beeswax blend and lead-free wick that is touted as, "The most beautiful perfumed candles to burn in your home. I even take them with me when I'm travelling", said 
Plum Sykes
of 
Vogue magazine
.
Here's what is truly unique about Ancienne Ambiance. They're the ancient-themed luxury consumer good brand of the world's leading
Ancient Art
gallery online,
Artemission.com
 -- although, at the core remains their signature Ambiance candles.
What I love about their candles is that they're not available everywhere and that their truly is nothing else like them.
I was fortunate to receive four Ancienne Ambiance candles as a Christmas gift from an old roommate a few years ago. Talk about hitting paydirt...
When I lit the first one, I knew then that they were truly special candles.  I savored the aroma of each one, burning them only periodically so they would last. 
Past experience has taught me that "party ambiance Hollywood" is comprised of major film producers, studio heads, and network television bigwigs who truly love great smelling candles. When 
Wendy Finerman
, a former client and motion picture film producer (producer of "
Forrest Gump
" in 1994) lit the most wonderfully fragrant candles before her dinner party guests were due to arrive at her home, I remember thinking,
I wonder where she buys her candles?
It only took one or two candles to get the scent going throughout her gorgeous, palatial  
Beverly Hills, California
 home. If I hadn't known it; it was then that I would've realized that it's true, "You get what you pay for". Because there was nothing cheap about Wendy or her home. So, it only made sense that she was the executive producer of my favorite movie of all time, "
The Devil Wears Prada
". Wendy is a woman of great style.
I wouldn't be surprised in the least to learn that Wendy's candles were Ancienne Ambiance candles. Because there could be a definite connection between the two. Remember, I previously referenced a quote from Plum Sykes who works for Vogue magazine. You see that 
correlation
, right?
I'm jealous now. Ancienne Ambiance has increased the size of their candle glasses since I received mine. The new candles burn over 60 hours of fragrant ambiance. And they've tweaked the fragrance too, making them subtly stronger while being cautious they not overpower the diffusion of fragrance in a home. I've mentioned my personal favorite candles below.
The six signature Ancienne Ambiance candle fragrances are:
Assyria - which is an orange blossom candle with a classical pure orange blossom fragrance that is fresh and floral. This candle smelled so good!
Aphrodite - a Cypress candle with a scent that revives and encourages positiveness. 
Isis - which is a lily and rose scented candle with a light floral balancing and purifying effect (which I especially loved). 
Persia - a jasmine and rose scented candle that is intoxicating with it's strong floral notes that encourage romance and passion (I loved this one!). 
Phoenicia - a cedarwood scented candle with a warm, uplifting fragrance.
Romana - burns a powder-like scent that is Amber sensual and comforting (another one of my favorites!).
Upcoming Ancienne Ambiance Christmas Special Edition candles are:
The Black Phoenicia which is known as their best selling candle. (I really loved this one!)
The Nativitatis - which means "Christmas" in Latin -- this candle is a blend of cinnamon, cloves, and nutmeg and is the first time being sold as a Special Edition candle, packaged in a new signature black glass and gift box.

You've heard the saying, "You get what you pay for" and in this case it's true. 
This is exactly why Ancienne Ambiance candles are a great gift-giving item for wedding gifts, birthday and anniversary presents, and of course holidays. Remember they're not skimpy, difficult-to-smell candles and that burn out in a week. They burn for over 60 hours, so they're luxurious and so worth it, priced between £36.00and £40.00 ($58.00 and $65.00 in US dollars).
Some might say they're a little expensive. But I'll tell you this, they're a luxury you'll treasure and a gift that you'll miss tremendously when they're gone.
Get social with Ancienne Ambiance on Twitter and Facebook. And, be sure to tell them that Cater-Hater sent you. Who knows... maybe you will be offered free or a fantastic deal on some of their beautiful candles as a result!
Ancienne Ambiance on Twitter: http://www.twitter.com/AncientAmbiance
Ancienne Ambiance on Facebook:http://www.facebook.com/AncienneAmbiance
As always, I'd love to hear from you!
Now that you know why you want to be a party ambiance candle freak like I am, I wonder... have you heard of Ancienne Ambiance candles before?
Leave your comment below. 
Oh jeez, only if I had "Oprah money". If I did, I'd make sure that everyone who writes a well-written comment would receive a beautiful Ancienne Ambiance candle. Hey, there's no harm in dreaming... when Oprah was unknown and had no money she dreamed of owning gorgeous, plush towels and look where she is now. I bet she has the most sumptuous to-die-for bath towels money can buy!
Thanks for stopping by.
I think you're amazing!
You keep me encouraged,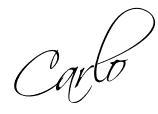 "Skepticism doesn't help you hear." - Seth Godin
Image source: Wikipedia
room decor ambiance, room decor ambiance amenities, room decor ambiance boston, room decor ambiance grounds, room decor ambiance lighting, room decor ambiance four, party ambiance, party ambiance back, party ambiance comment, party ambiance loading, party ambiance love: Technorati Tags