One type of alternative school holiday many parents may not have considered is the idea of volunteering abroad as a family. Perhaps previously more associated with a younger, 'gap year' crowd or the uncompromising and lengthy stints away required of volunteers working for organisations such as the Peace Corps, parent and child volunteering abroad projects have become increasingly accessible over the past few years. With a rise in opportunities to join long-running projects for shorter periods of time, such as from one - two weeks, options for breaking the package holiday mould, using holiday time as an exciting period for travel and learning, and making your travel meaningful have never been better.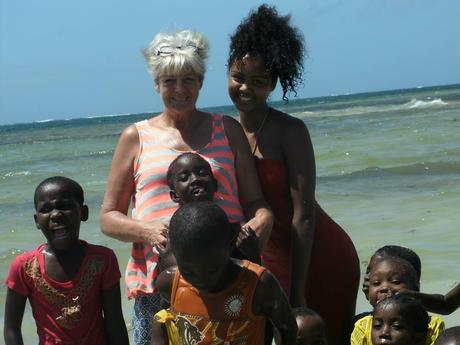 All images courtesy of Cheryl Parkes, Kenya Orphanage in Malindi
Over the last decade, a growth in ecotourism as well as the number of people wanting a more meaningful and responsible travel experience has meant the development of a well-regulated 'voluntarism' industry. There are now many non-profit, non-governmental organisations (NGOs) such as Frontier that offer a huge range of volunteering abroad opportunities in nearly every corner of the globe. Organisations such as Frontier have long-running projects with dedicated staff both in-country and at the end of 24-hour emergency phone lines. Volunteers signed-up to the projects receive full support prior to their departure and throughout the duration of their project. Groups or families wanting to volunteer together are taken into every consideration by staff, who can not only advise on the best project to suit individual needs, but work with families in-country to ensure maximum benefit from the experience.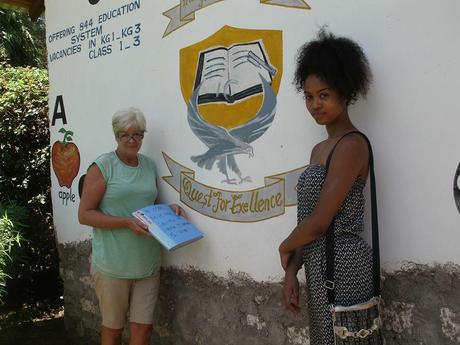 Whether volunteering in conservation, community development or care work, these projects benefit greatly from the continuing support of overseas volunteers. Projects are often run entirely on the funding received by volunteers joining the projects, and volunteers can make a direct donation with the time and energy they bring to projects. For families, the acquired skill sets parents can bring to projects are invaluable in places where resources are often limited, whilst young adults or children can learn new skills and use them in a practical context. Volunteering abroad is a complete learning experience and exercise in diversity; a chance for young and old to come together in cultural exchange where volunteers are united by the work they choose for their project. Volunteering is a chance to get under the skin of a destination and learn more about a culture and its people. Travelling in a developing country can help expose children to the wider reality of the world, but also to the joys that can come from meeting and helping others different to you, and challenging yourself outside of your comfort zone.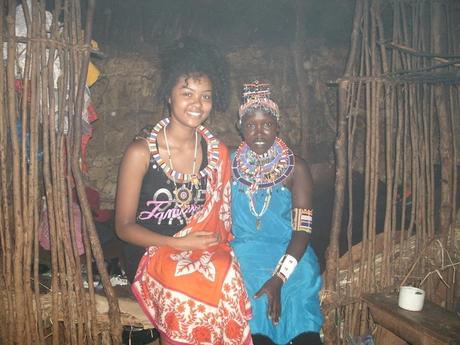 Case Study:
Cheryl Parkes, 59, volunteered with her 15 year old granddaughter Renee to Kenya in October of 2013 to join Frontier's Kenya Orphanage in Malindi project for two weeks. 
I traveled the world when I was in my 20s, 40 years ago in my hippy days. I've seen so much poverty and so many kids starving that I wanted to take my granddaughter to open her eyes to show how happy children are with nothing. I wanted to travel again to help children in a poorer country; my weakness has always been children and animals. I chose Kenya after meeting a friend from there in London – I never forgot his friendly smile though he had nothing.
I choose to volunteer as I love to see different ways of life which you can't do at a holiday resort. I wanted to take my granddaughter to give her life experience and for her to see how hard life can be in poorer countries. I think she understands more now how lucky she is not to want for anything, even food. Every little helps when it comes to volunteering, and volunteers going on a project give hope and happiness to kids who have nothing.
We helped teach English in the school from 8am to 12.30pm. I taught the five year olds whilst my granddaughter taught the older children around 12 years old. My teacher and I got on like a house on fire and we showed the teachers new methods using flashcards that we took with us, and which the kids loved. Every day we played with the children who were so grateful for the toys we took with us as donations. Their little faces were amazing to see and it made us deeply happy to bring them such joy. My favorite memory was when we treated them and took them to the beach; we all had so much fun. Even if you don't feel confident in teaching, just being there with love and time for them is everything to the children.
We got on great with the staff at the orphanage; they are thankful to westerners who go and contribute their time and help the people there. Even after you leave you know you have helped build a future for someone. For someone thinking of volunteering I would say go for it! Don't be afraid of the unknown, traveling with an organisation like Frontier meant we were looked after from the moment we got off the place. Volunteering will change your life forever no matter how old you are: it will be a trip you'll never forget and the people you meet will never forget you and your kindness either.
If you're thinking of volunteering abroad with your family, Frontier has over 330 volunteering opportunities from wildlife conservation to working with children in over 60 countries around the world.