Perhaps it's the allure of antiques with a famous back story that attracts watch and jewelry collectors. Sotheby's and Christie's have proven time after time that some of the highest auction realizations come from objects with an illustrious past, like Liz Taylor's diamonds or Henry Graves' Patek Philippe.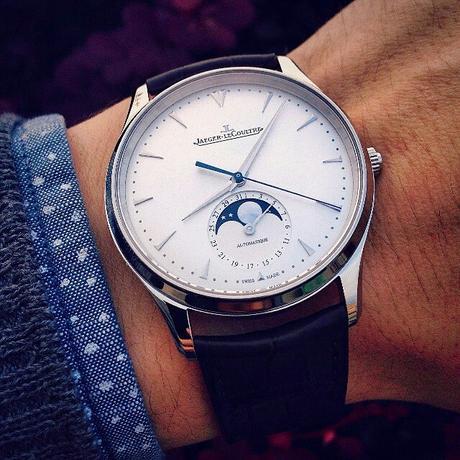 via @WristP_rn
The new watch customers span age, race, gender and socioeconomic status – the increase brings fresh faces to every show looking for something unique, but still under the umbrella category of pre-owned watches. It makes sense that everyone from seasoned watch forum regulars to fresh MBA grads looking for their first real watch are attracted to these fine timepieces; compared to a brand new watch, a vintage timepiece appeals to the acquisition sensibilities of watch connoisseurs and horology newbies alike.
Of course, distinctions between the customers typically fall along price point lines. On one hand, the watch lovers looking for something incredible will spare no penny.  However, savvy customers looking for a great deal make up a huge part of the estate watch customer base too. Luxury timepieces undergo the same massive depreciation that a new car does after the initial purchase. Once the wearer takes the new timepiece for "a spin", it's lost a significant part of its resale value. However, the depreciation drastically slows over time. A pre-owned timepiece's value remains relatively steady as time wears on, assuming that the watch is regularly serviced and kept in good working condition. The considerably lower price of a pre-owned luxury watch combined with its long-term value make them an excellent alternative to a brand new watch.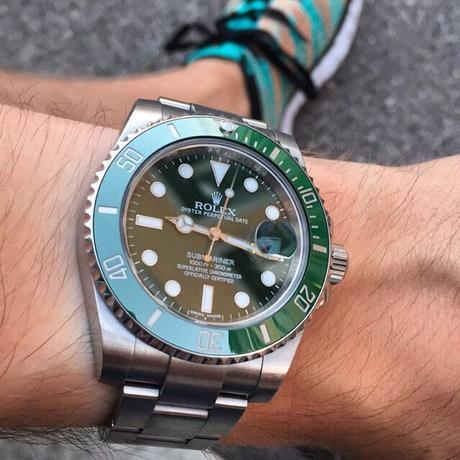 via @WristP_rn
A pre-owned timepiece begins to gain more value once enough time passes. Like any fine antique, a watch grows more valuable with age, especially when maintained properly. High end timepieces like those by Vacheron Constantin and Patek Philippe were (and are) created to last several lifetimes. The workmanship dedicated to a fine timepiece ensures that the watch will last for generations, and when these types of watches find their way to the market, instead of getting passed down through a family, it gives watch collectors the opportunity to own a piece of history.
This nostalgia-driven facet of watch collection is what inspires a huge faction of watch fanatics. With entire forums and websites dedicated to the luxurious hobby of vintage fine timepiece hunting, it's easy to see the fervor that these watches inspire in watch collectors.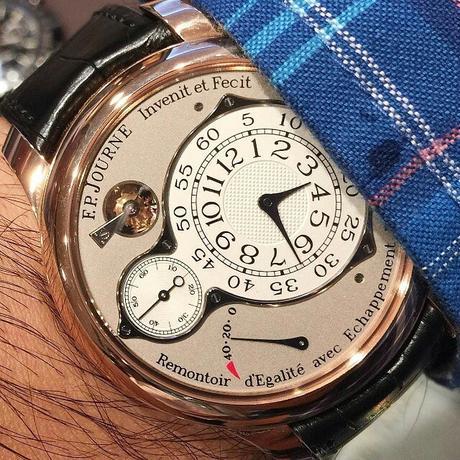 via @WristP_rn
Another reason we've seen a shift towards estate, vintage and antique watches stems from the ever-evolving (or revolving) tide of watch trends. Basel 2011 was the first time in the last decade that we started to see the big watch brands unveiling relatively smaller watches, and the trend continued this year.  The monster chronographs popularized in the mid-aughts began to give way to a more refined, subtle look with thinner, smaller case sizes.
The boomerang may have had something to do with a shift away from the ostentatious. In a time when our economy is recovering at a glacial pace, those who can afford luxury are less apt to rub it in the face of the 99%. Circa 2005, a Big Bang would garner respectful envy. Now, it might just attract too much attention.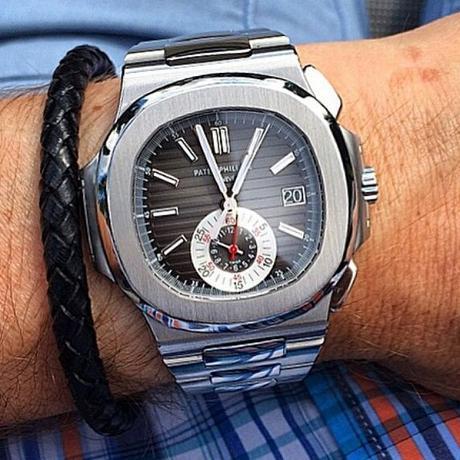 via @WristP_rn
The shift to smaller, thinner case sizes is still relatively new, so a spanking new Patek Ref. 5204, for existence, might not be a feasible purchase (for reasons price related or wait-list related). However, the precisely crafted mechanical movement of a vintage Patek fits neatly into, say a vintage Calatrava.
And this step back to subtlety doesn't just apply to the guys who've been curating their watch collection for the last few decades either. We've noticed a distinct trend of younger men looking for pre-owned Jaeger LeCoultre's, especially Reverso's. Yes, most younger male customers come in with a pre-owned Submariner on their minds, but they notice the vintage watches too.
Of course, the smaller case rule doesn't apply to everyone… Check back tomorrow for Part II!