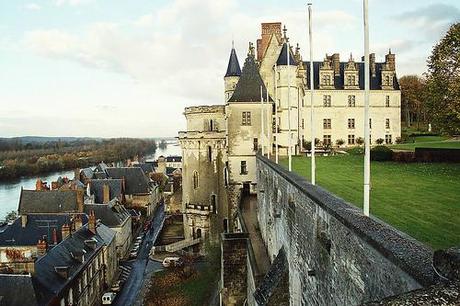 By: kokorowashinjin
Why travel the world? I've been thinking lately about why travel is important to me. Why I choose to spend my time and money on travel, and why we're taking half a year out to see the world. After all, it's easy to look at beautiful pictures of mountains, or buildings, or beaches, from the comfort of your own home. Heck, sometimes you'll get a better view that way. Often monuments are underwhelming in the flesh, or dirty, or crowded, or hard to see from the ground.
That said, wanderlust is in my bones. I want to see these places in the flesh. Breathe the air. See the colours. Taste the flavours. I won't, lie, one of my big motivators is…
The food
We get pretty good Asian food in New Zealand, being in the Pacific. That said, I want to eat authentic Vietnamese and Thai noodle soups. I want to try genuine Greek and Italian food (which we don't get so much of here). I want to eat real Mexican, French pastries, In-N-Out Burger, and churros in Spain.
Inspiration
It's basically impossible not to be inspired by the sights you'll see and the people you'll meet. Write, photograph, paint, draw – whatever your vice, you will find fresh creative fodder on the road. Hand in hand with inspiration (at least for me) also comes sheer contentment. It's likely bad things will happen along the way. You'll miss a bus or run out of petrol or lose a memory card or get food poisoning … but it's all part of the experience. Think of the stories you'll tell when you get back. Overall, travel is always an amazing experience for me, and it's always worth it. As a rule, I'm deliriously happy when I'm travelling. It's a feeling that I just believe how lucky I am to be where I am at any given moment, and am constantly pinching myself to make sure it's real.
Get some perspective

Basically all the couchsurfers we've hosted have said how much they'd like to live here and that they could see themselves staying in New Zealand if they could get a job. It is a beautiful country, and it's hard for ME not to get caught up in their amazement and awe myself. You get to see your country through new eyes. Conversely, when you're the visitor in someone else's country, learning about their customs and laws and environment and culture, you will either learn just how lucky you are to live where you do, or see its shortcomings more clearly (or a bit of both). Travel helps you clarify what's important to you. Broadening your horizons = personal growth.
The memories
Some of my fondest memories are from the road. Wandering Sydney's suburban streets. Walking along Bondi in bare feet, and getting strange looks for it. Trying not to lose my shit as I fell 15,000 feet from a plane over Queenstown. The meeting of sea and sky in one glorious palette at Kaikoura. The crystal clear waters of Rarotonga. Freezing my ass off on the walk to Fox Glacier. Drinking from a waterfall at Milford Sound. Spotting penguins in the Catlins. Cursing the squawking ducks on Lake te Anau. Photographing the whooshing geysers at the Pancake Rocks, and feeding weka in the carpark. Getting lost in Mt Aspiring National Park, and stopping to climb the rocks at Hospital Flat. The hidden charms of New Chum's Beach and Cathedral Cove. All the better, almost all of these are shared experiences with T I won't forget.
Because I have a new plugin, I've gone a bit tad crazy. Vote on my travel polls below!
What regions are on your bucket list (or if you've already been there, are on your favourites list)?
Europe
Asia
Pacific
Africa
South America
North America

 Loading ...

What are your priorities when travelling?
Value
Budget
Comfort
Convenience
View Results

 Loading ...

How often do you travel for leisure?
Every six months or more
Every 6-12 months
Every 1-2 years
Every 2-5 years
Less frequently/it varies
View Results

 Loading ...