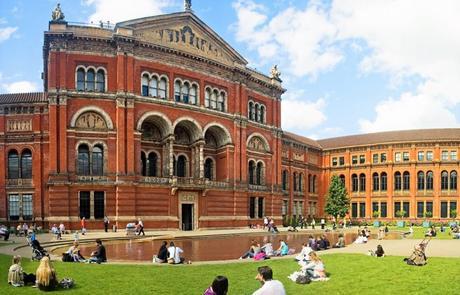 London is a city of art, but a week-long stay, or even a two-week stay won't afford you the time to see all of it; you won't even come close. From world famous museums to galleries, fairs, art festivals, and special home collections, there's no place like London if you're after a vacation that embraces art.
When it comes to art shows, collections and world-famous installations, there's no shortage. Your only problem is where to start. London is a stunning city, and with so much to offer you won't want to spend all of your time admiring a painting, studying the first steam engine, or marvelling at a dinosaur. No London visit is complete without exploring the famous sights, devouring a good curry, and taking in a West End show.
One solution to getting your art fix is to rent your vacation apartment in the right spot to enjoy all of it. Some of London's best walks are also where you're going to find a luxury apartment that suits your short, active stay. Here's a quick guide to help you choose your rental neighbourhood by attraction.
Kensington - a Pleasure Palace
Kensington is a pleasure to walk around as the neighbourhood borders one of London's biggest greenspaces, Hyde Park. With its mostly flat open spaces, several larger pathways and a network of pleasant walks, the park is ideal for a stroll on a lazy afternoon. If you're looking for art and architecture, Hyde Park is home to Kensington Palace, a simple 17 th century manor house that once served as Queen Anne's summer house and now functions as the residence of the Duke and Duchess of Cambridge, Prince Harry and Kate Middleton. A Rococo garden invites visitors to enjoy the Palace surroundings.
South Kensington - a Museum for Everyone
If it's major museums you're after, this is the best area to stay. You might find a larger selection of options around the area known as 'Museum Mile', but you're better off staying in a holiday apartment that's not right in the loud hustle and bustle of the city. South Kensington houses three of the world's best museums in very close proximity including the renowned Natural History Museum, The Science Museum, and the breath-taking Victoria and Albert Museum. At the very back of the V&A are two giant halls filled with life-sized replicas of world-famous sculptures and monuments. Seeing them all together in a covered space is such an impressive sight, you'll probably have to do a double take when you first stand beside the humongous Trajan's Column.
Chelsea
The billionaire Charles Saatchi might be a controversial public figure, but his contribution to the art world is undeniable. Everything in the Saatchi Gallery, located right in the heart of Chelsea is free to visitors and well worth a stop if you're dying to see the latest experiments in modern art. Mr. Saatchi pays for all the art out of is own pocket.
Chelsea is also home to the annual, spectacular Chelsea Flower Show. Visit London in May to experience what their website proclaims 'world's most prestigious flower show.'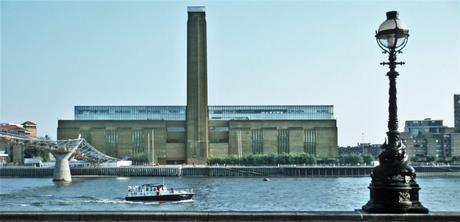 If you want to catch more of the city's great art you'll need to venture out to Tate Modern and the Tate Britain, there's a boat you can take from one to the other for an excellent little sightseeing tour along the Thames. If you only have time for one museum, the British Museum cannot be missed. Admission is free, and you'll find more of the Parthenon here than in Athens. See it before Greece takes it all back.
Kensington (including South Kensington) and Chelsea are beautiful neighbourhoods with plenty to explore in of themselves. Because of their prime location near to all the main attractions, either Kensington or Chelsea are the perfect place to book a stunning vacation apartment. Your holiday near London Museums will be inspiring and memorable.

About aweekatthebeach
Travel Blog sharing tips and stories from around the world.