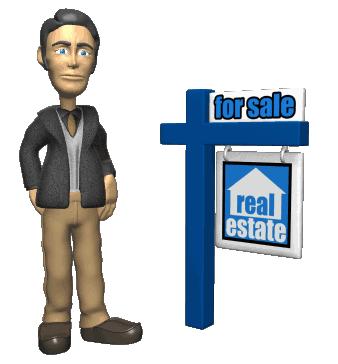 Once I was suggested a book named Freakonomics…! and I found that book and read it for sometime just for overview. I found one interesting thing there and writing this post on it. This is about hard fact about Real Estate Agents or Brokers. If you will sell your Asset, ever, through a broker than you must read this one 

 . This is completely logical and practical calculation as far as I know..! Particularly in India, Irrespective of whatsoever your brokers tell you..! All they say is "SHIT" when It comes to grabbing the higher price..! WhY?..
Suppose, You have a Residential Property and You want to sell it for Rs. 80 Lacks (Best Price). Now, Your broker has brought some 3-4 deals near about 70-75 Lacks. You are telling him to find someone who will pay you 80L and Broker is telling you about recession in market and no liquid money and much much more..! But..! Do you know the reason? NO?
Suppose broker charges 1.5% on the deal from you. \
Now,
If the deal gets materialized at 70L then he will get 1.050 L as a brokerage.
If the deal gets materialized at 75L then he will get 1.125 L as a brokerage.
If the deal gets materialized at 80L then he will get 1.200 L as a brokerage.
Now, As you can see..! When the price of that property is increase by 5 lacks the change on brokerage is only 7,500 Rs. What do you think??  Is it an easy task to shift a buyer to buy flat for 80L from 70L or 75L ? Why he would put extra effort to earn you additional 5L ?
I think, As a broker, I would like to spend this time on finding one more deal rather than making him pay 80L!
So, This is the simple calculation of, Why Real Estate Brokers will not Help You to Grab Best or More Price ?
Please share your comments..!