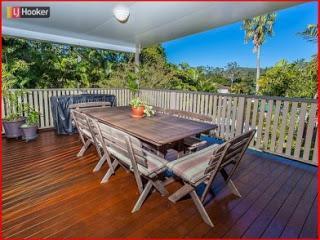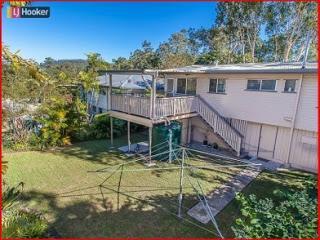 Living in Brisbane can present an array of challenges for a family during the summer. The air can be moist and sticky some days, and you just want a good breeze to come along and clear it all up. Small children can be more grizzly at this time of year too. When the sun is out, you don't want them out in it, but you can't bear to be shut indoors either.
When you have a family, you want them to enjoy your home as much as possible. Every experience is an opportunity to learn something new. I would love an outdoor area that was 100% safe for them and good fun all year round. Covered patios are one of my essentials. The air circulates but the covering prevents UV exposure. The bigger the patio, the more you can do with your family.
I've been looking at the latest trending outdoor patio designs to see if there is a good gable roof patio for my own yard. The height will help the space feel bigger and airier. Underneath, fresh patio bricking will provide a clean flat surface for us to enjoy as a family. The grill and barbecue need a new enclosure that stops little fingers from fiddling with it, though! I'm not keen on stepped areas as I hate the thought of a child having a tumble.
This hardstanding area is ideal for trikes, bikes, scooters and eventually skateboards. The best thing is that even through the rain, the area is perfectly usable. I keep some of my favourite plants in planter pots, so they all get moved under cover when a bad storm comes in. And our outdoor dining table and chairs rarely get wet or dirty too. This certainly makes it easier to keep everything clean for the kids to play.
Small children love playing with sand and water. Those little play tables and a set of tools to play with are so cute. Having those under a covered patio means they last much longer too. And any spilt sand can usually be recovered without worrying too much. This area keeps the kids away from the plants as well. As much as I love a green and flowery garden, they're not the safest areas for children. You never know what will happen if they choose to eat something. And you never know what lurk under the leaves either!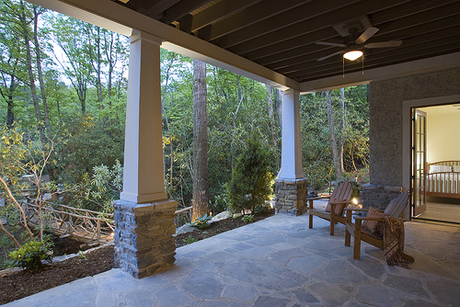 There wouldn't be much uncovered garden area in my dream garden in the suburbs. I like my privacy, especially because there are children about. But the stylist in me wants that pretty view to look out onto from the indoor areas. Gardens can be quite tricky to manage, but it's worth giving it some time. Outside spaces are known to increase the value of your home if they look good. If they're practical too, then they can make your home highly desirable.
When it's hot and sticky, I love the feeling of the air moving around me outdoors. But I prefer to keep out of the sun in the summer to avoid the harmful UV aging my skin. Here's to another scorcher!