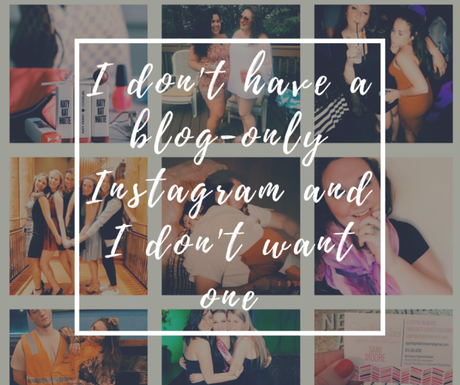 Hey loves!
Recently, I've been asked a lot about my social media habits and how they are any different because of having a blog. This may just be the communications major in me, but social media is at outlet used to brand yourself and who you are. I am Sparkle and Shine Sami, a 22-year-old who loves to sparkles and to make life shine. I believe life won't sparkle unless you do and through every tweet and Instagram, I am doing just that. I'll mix in my sass and humor into my tweets and what you are seeing is the real me.
Many bloggers I know seem to be okay with only having one Twitter account- used for both their personal tweets and promotional tweets for their blog. However, not many seem to have a combined Instagram and that is where I seem to stray from the rest.
My Instagram account features me and my friends out on the weekend to posts promoting a blog post, from sorority family pictures to sponsored ads. And the thing is, I wouldn't change anything about it.
My Instagram is a look into who I really am. As a blogger you put a lot of yourself out there for the world to see and often open up about personal struggles, what's going on in your life,  and insecurities. So why not continue to be transparent and show what you're doing when you aren't behind on a computer screen typing or filming a new video blog?
I also love it when people who follow Sparkle and Shine will recognize my best friends, such as my sorority family, Paul, and Brandon. These faces you recognize often from pictures and posts on the blog, so why not see more about their personalities, whether its a retweet from them or a picture from an adventure not blogged about. Just like me, as the author of Sparkle and Shine, they are more than just faces on the screen.
So, follow me on
Instagram

to learn more about how I make sure to add some sparkle to my life, even if I don't post about it!

Make sure to add me on Snapchat because I will be talking more about Katy Perry's matte lipstick from Walmart, Katy Kat matte, that I've been rocking!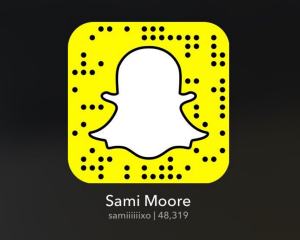 AND make sure to interact with me on social media! I love when followers send me snaps, tweet at me, and more! Just yesterday, I got a snap about Sparkle and Shine inspired them to buy the
Primula iced coffee brewer. 

So awesome!