"When the number 10 retired from cricket we cried our hearts out, now the number 10 from football retires. This officially ends our childhood" We'll miss you Messi!!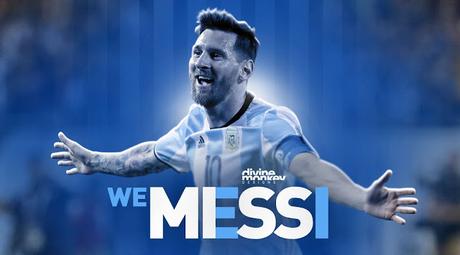 [Image source : DivineMonkeyDesigns ]
10.
Messi comes from the birthplace of the Great Revolutionary Che Guevara.
9. Messi enjoys listening only two of the musical genres, Samba and Cumbi.
8. Second richest soccer player in the world with a net worth of $180 million.
7. He got his favorite No. 10 Barca jersey from an awesome footballer Ronaldinho.
6. Olympic medal at the 2008 Beijing Olympic Games, along with the Argentinian football team.
5. Only Argentinian football player ever to be named FIFA world player of the year , Not Diego Mardonna.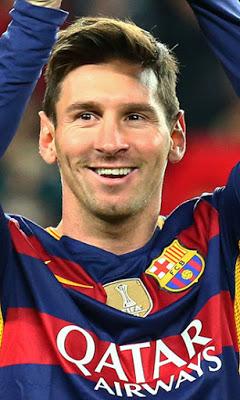 4. First Football Player in the world to win four FIFA/Ballons d'Or  and three european Golden Shoe Awards, all of which he won consecutively.
3. He always has a problem to talk on the phone, he uses SMS to know and inform even Important Messages. Since he was a shy person right from the childhood.
2. Messi celebrates in a calm and composed manner by simply raising both hands in the air after scoring a goal. This is to thank to his grandmother who was very close to him and passed away when he was 10.
1. Messi is not only a great soccer player, but he's a really good person. 
Leo Messi Foundation give children the best opportunities for education and health care. His foundation helps to pay for medical treatment, transportation and recuperation for children diagnosed with major medical problems.