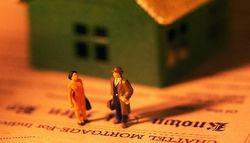 If you are using FHA financing it's important to understand why some properties may raise red flags and not be approved for FHA financing even if the listing says they will accept it... and why FHA financing could work for some properties that don't list it as an approved form of financing.
Appraisals are more strict with FHA financing because they are more cautious about the health and safety of the buyers, as well as protecting buyers from issues which may cause additional expense. If they find issues of concern at the appraisal they may issue work orders which must be completed prior to closing.
Here are just some of the things which may prevent a property from being approved for FHA financing...
A condominium complex which is not FHA approved (check with your lender before making an offer, even if the listing says they will accept FHA financing)
Leaking or worn out roof (should have at least 2 years of remaining life)
Signs of water damage, mold or structural problems
Broken windows
Peeling and chipping paint
A furnace at or near the end of its life
Sometimes the seller is willing to make the required repairs and sometimes not. If not, you may be able to finance with an FHA 203k rehab loan. Check with your lender so you know your options before writing an offer on a property that may be questionable.
Sharlene Hensrud, RE/MAX Results - Email - HomesMSP.com