After five years at Dalhousie University, I finally crossed the stage for convocation! This last half a decade has been an incredible, life-shaping adventure of growth and self-discovery, and I am so grateful to everyone who contributed to it. Choosing Dalhousie Computer Science was the best decision of my student career.
I remember when my parents drove me out to Halifax in 2011, I had no idea what the next five years would bring. At 17 I had no idea how much of an impact Dal would have on my life, how important my relationships with my professors would become, and that Halifax would be the jumping point for my career with Microsoft.
Dalhousie University is a smaller school, with just 18,000 students across its four campuses. Many people think that going to a small university is a hindrance, but it turned out to be a blessing. The small classes enabled me to form strong relationships with my professors which enabled me to get involved in committees, take on leadership positions, and get one-on-one time with professors for mentorship. I even got to know the (now-former) Dean of the faculty, who became an important ally in my career. At larger schools, it is much rarer for students to have personal access to professors and faculty leaders, simply because there are so many more students competing for their time, but at Dalhousie these faculty members are available and happy to support their students.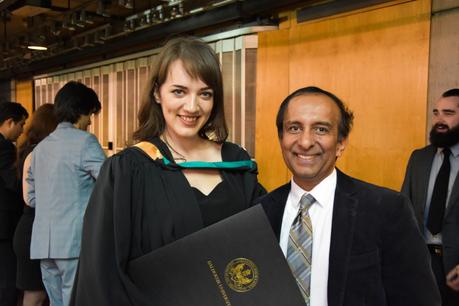 With Dr. Srini Sampalli
The Computer Science community at Dalhousie is very tight-knit and supportive, which makes for an incredibly positive learning environment. During my time at Dal I got involved in the Women in Tech Society, the Social Committee, the CS Student Ambassadors, and the Culture of Respect in Computer Science Committee, and being involved in these with my classmates gave us a chance to work together to make a difference in our community. When students are on the same team instead of pitted against each other to fight for opportunities, they learn much better teamwork skills and have a more positive classroom experience, and these aspects will enable them to be much better contributors when they enter the workforce.
Leaving Dalhousie Computer Science, I feel so fortunate to have attended a school with such a focus on its students' well-being. Thank you to Dalhousie University and all the wonderful professors who shaped me and the start of my career, I wouldn't be where I am today without you.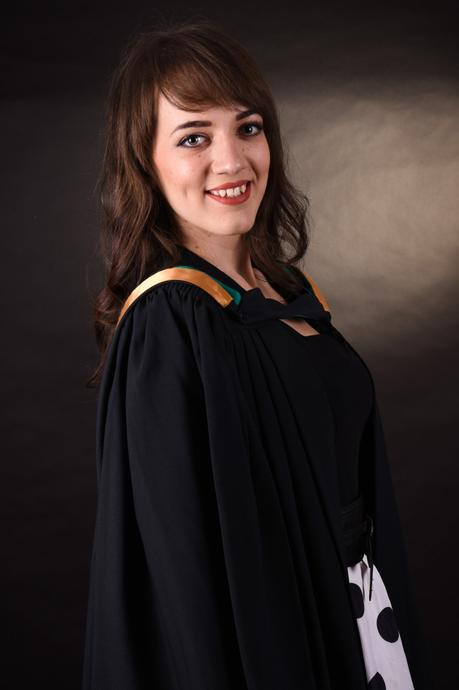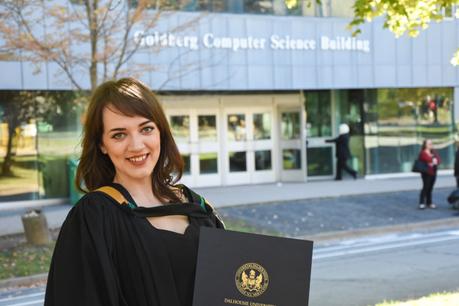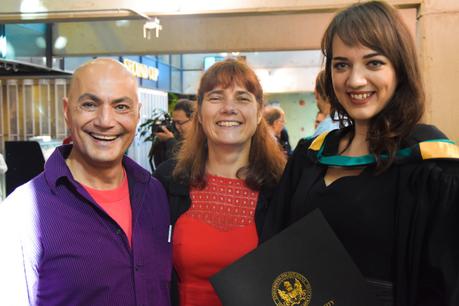 With Dr. Nauzer Kalyaniwalla and Dr. Jeannette Janssen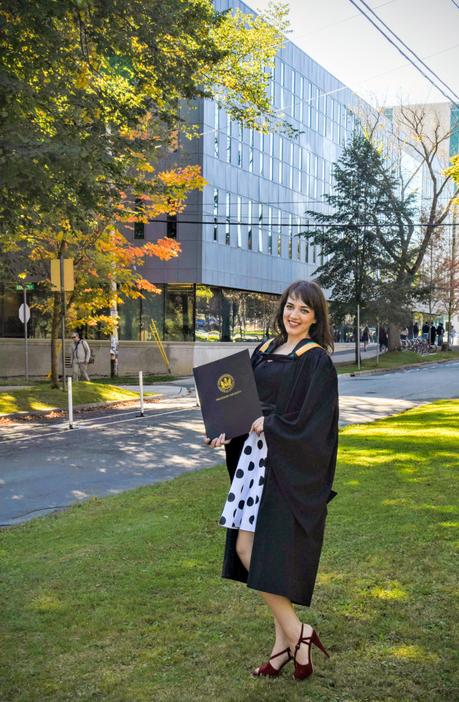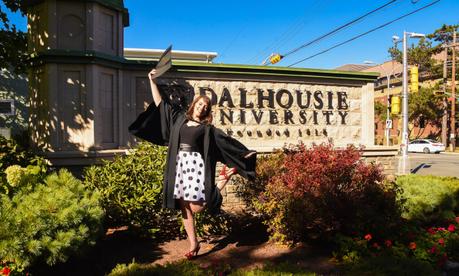 Photography by Mateo Yorke – Photopathic.
. . . . . . .