Central America is the bridge that closes the gap between North and South America. Depending on what you read and where you're from, there are 8 countries that live on the short thin strip of land. Central America is right next to the Gulf of Mexico with the warm waters of the Pacific and Caribbean Oceans laying either side. But why is it the best place to travel?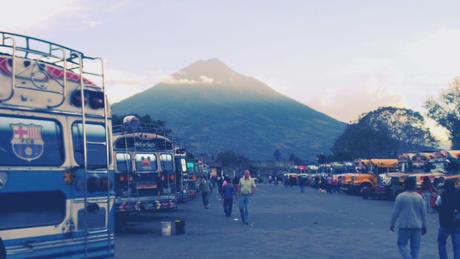 Image courtesy of Alex Prior, Central America Ethical Adventure Trail
It's an area of land where what goes up must come down, and vice-versa – not literally and it's not guaranteed. The traveller's trail is walked along by many backpackers each year, it's a sure enough thing to say that they're either going up towards the US or downwards to Colombo; the route is reasonably short-ish and simple. For this reason it's easy to meet up with or bump into people more than once along the way because everyone is in such close proximity and there are only a few places/ directions to go. If you're an independent traveler this is pretty fortunate: looking for company or a group to tag along with will theoretically be quite simple.  It's like the east coast of Australia – there are only a few places that backpackers go; travellers are either going up or coming down so you bump into the same people all the time. The main spots: Sydney – Port Macquarie - Coffs harbour- Bryon Bay – Surfers Paradise – Brisbane.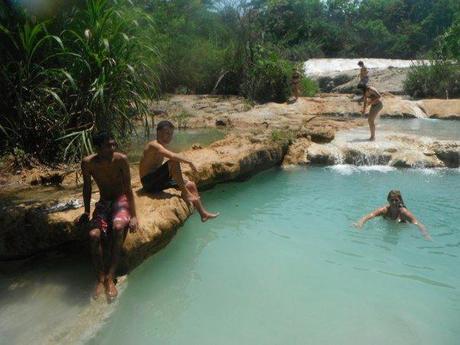 Image courtesy of Mirlah Thornley, Central America Ethical Adventure Trail
Central America is enveloped in diverse rich cultures, spectacular scenery and wildlife, incredible weather, and a friendly atmosphere. From temples to white sandy beaches, allows you to begin to understand why Central America is a backpacker's paradise.  It's compact and hosts extraordinary beauty in such a small area.  What more could you ask for?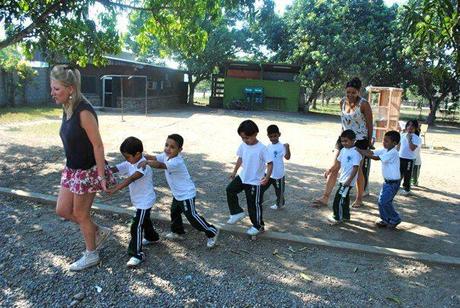 Image courtesy of Mirlah Thornley, Central America Ethical Adventure Trail
The thin area of land also plays host to some amazing volunteering opportunities that aim to record and conserve outstanding wildlife and environment, also providing volunteers the opportunity to Teach English as a Foreign Language (TEFL), in turn providing Central American children with greater educational learning. Frontier offers many of these projects; Costa Rica Learning Spanish, Teaching English and Sports Coaching, Costa Rica Big Cats, Primates and Turtles Conservation along with the Belize Marine Conservation and Diving project, which highlights the incredible diving areas throughout the country.
With these volunteering opportunities, exotic cultures and warm atmospheres; traveling Central America really can be called an enriching life experience. It's a magical place and a wonder for international backpackers.
Discover Latin America for yourself and join a group of like-minded backpackers wanting to make a difference along the way with Frontier's Central America Ethical Adventure Trail.
Get more from us on social media with Facebook, Twitter, and Pinterest. 
See more from volunteers on YouTube, Flickr and Instagram #FrontierVolunteer.