As an Accountancy firm, you must have a website that you can refer to your clients for additional information that lends to the financial area and breakdown of popular topics. Your website should be user friendly and attractive. You need to make sure that in the first few seconds when a visitor arrives at your website, the image and the text in the home page should clearly state how you — the accountant — will make their lives better when they become your client. 
Where do firms lack on having an appealing website?
The more visitors you get to your website, the more chances you have of turning them into leads for your firm. However, most of the accountants' websites are crushingly dull. It is like they have to make a living doing this job and if you do not have an interest in finance then you are sure to fail with these sites. Not only that, but most of the website design firms do not know where to get started when it comes to creating a good looking website for a business.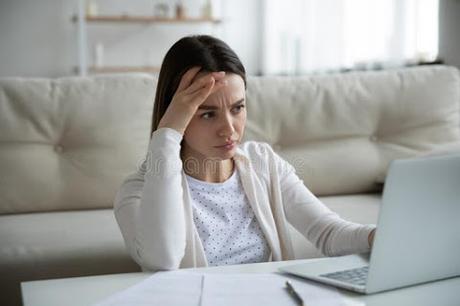 The reason behind this is that many of the accountants' website designers do not have the necessary skills or knowledge in order to create something that will be attractive to the internet user and also will be easy to use. For example, you will find that the website is very hard to navigate and you are bound to lose track of what you were trying to do. Also, the designs are usually very boring. They just do not look professional at all.
How can you make your website look more stunning?
If you want to make your website more attractive then you need to use more vibrant colors and graphics. If you are going to put a lot of pictures, then make sure that they are of high quality. Most people who look up companies on the Internet will go straight to Google to search for information rather than go through a long article that has poor content.
This is what makes a designer website better than a general web designer. If you want to make sure that you are attracting visitors to your web site then you need to get some web designers to help you.
How can you choose the right designer for your website?
The other thing you need to know is that it is not worth the hassle of having your website designed by a bunch of unprofessional artists. You will be much better off using one of the professionals that are based near you and that offer the same services for a lower price. This will give you a much better chance of getting the results that you want.
So if you are having problems finding an accountant website design company near you then you should look online. Many of these sites will even let you take a short survey before they get their services done for you. This way, you will be able to get a better idea of what you can expect from the company and you will also know that they will be willing to go out of their way to help you get the results that you want.
Final thoughts?
A good website can have a significant and lasting impact on your business. Your website design plays a huge part in the perception of your firm — but behind all the design bravado, there has to be good, well-written, helpful contents. 
For ideas, you can visit
Taj Accountants
website for
Small Business Accountants In London
. Their website has client's friendly features as well as informative contents and blogs.