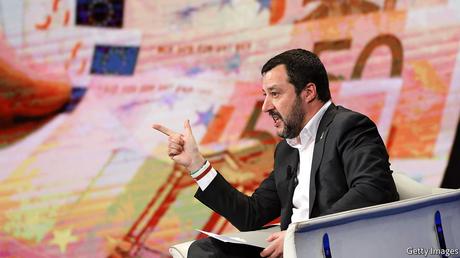 THE man who has done more than anyone to create an air of apprehension around Italy's coming election is a genial fellow with a round face, a broad nose and silvery hair combed forward in the style of the ancient Romans. Five years ago, Claudio Borghi, a former managing director of Deutsche Bank in Italy, converted Matteo Salvini, the head of the Northern League, to the view that Italy should quit the euro.
"Salvini called me at half past one in the morning," he recalls. "But it didn't matter because I don't sleep." After two days of explanation, Mr Salvini, soon to become leader of the League, was convinced. The following year, he and his new economic adviser set off on a " Basta euro " (roughly, "dump the euro") tour.
The concern in EU governments and capital markets over the vote on March 4th centres on the possibility that the League will return to government, and the remoter, but still...
The Economist: Europe