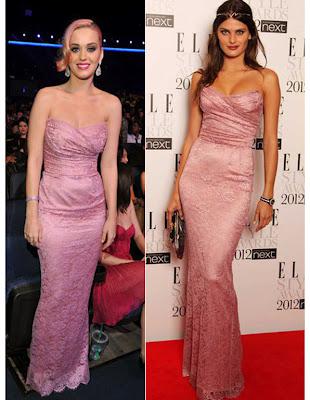 Last night model Isabeli Fontana arrived at the Elle Style Awards in this stunnin Dolce & Gabbana dress where she picked up the award for Best Model. Last week week however we saw Katy Perry in the exact same dress for the Grammy Nomination Concert, which leaves us with just one question...who wore it best?
Well, for me it was definitely Isabeli Fontana who looked simply stunning last night whereas Katy's matchin hair/dress combo (which she keeps to seem doing for some reason - Check out her match-up at the Grammy Awards) just seems to wash her out. 
So who do you think wore it best? Vote below...