We've all already apparently mourned the departure of Matt Smith from Doctor Who – if you haven't done so yet what's the hold up?  It's been 3 full days since we officially heard the news.  You should be ready to move on by now, duh. Get with the program.  We are now in the phase where we rampantly speculate over who will take over the role and give our wishlists for who we want to see pilot the Tardis next, which is the phase also known as "what fools we Doctor Who fans be."
You know this is pointless, right?  Trying to guess who will be the next actor to play the Doctor is a sucker's bet (though British bookies like William Hill aren't stopping you).  We are almost always wrong.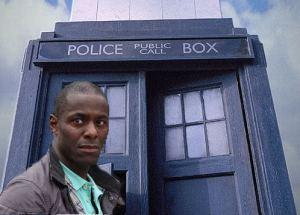 If we had been right back in 2009, either Paterson Joseph or Robert Carlyle would have replaced David Tennant, not Matt Smith.
In fact, Matt Smith's name was never mentioned in the speculation phase until literally the morning of the day he was officially announced as the 11th Doctor in a Doctor Who Confidential special which aired in the evening.  Additionally, regardless of what the BBC is saying publicly about the casting process it's entirely possible that Smith's replacement has already been cast meaning we can in no real way affect change here (not that we really could even if they were just at the casting stage).
However, we just can't help ourselves.  We better get our speculation in while we can because the BBC has apparently officially confirmed that an announcement should be expected by next month as that is when the 2013 Christmas special, i.e., Smith's last episode, begins filming, and they probably won't be able to keep the new actor's identity a secret after that.  If that's true, at least we'd get a full month or so of speculation – only two weeks passed in 2005 between Christopher Eccleston's announcement he was leaving the show and the BBC's announcement that Tennant was replacing him.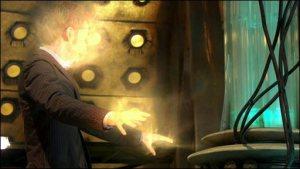 We did have to wait two full months and a little more between Tennant's announced departure on October 29, 2008 and Smith's announced arrival on January 3, 2009.
So, fine – who are the people now forever destined to be written about as "rumored to have been considered for the role" because we all talked about them when the show's producers were going with someone we never thought of?  Well, it appears the speculation is breaking down into separate categories, with some obvious category overlap: ginger actors, famous white male actors, less well known white male actors, female actors (regardless of race), and not-white actors.
Ginger Actors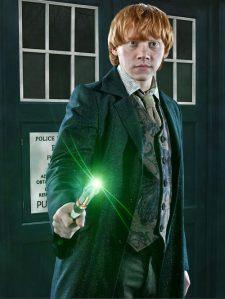 Ron Weasley as the Doctor? Does that mean the Doctor is going to start saying "Expelliarmus" every time he points his wand-like sonic screwdriver at something?
Because both Tennant's and Smith's Doctors joked during their regenerations that they were not gingers suddenly any British actor who knows the unique social ostracization that befits an individual with red hair and pale skin is considered a highly likely candidate to replace Matt Smith.  At a time when Doctor Who is coming under some (seriously unfounded) criticism for racism and (somewhat more founded) criticism for sexism, I'm sure giving the world a ginger Doctor would appease the critics because, well, I guess because it would just horribly confuse them.
Some of the names being mentioned:
Rupert Grint (Ron Weasley from Harry Potter)
Damien Lewis (Homeland)
To which we do our best David Tennant impression of his infectious way of shouting, "What?"  Why on Earth would Grint want to attach himself to another British cultural institution, and isn't Lewis kind of busy with Homeland?  Also, it just occurred to me that the Harry Potter book series is actually referenced by the 10th Doctor in the third season episode "The Shakespeare Code."  A mere observation.  Do with it what you will.  It's actually a bit surprising, I guess, that Grint is the only Weasley kid mentioned as a possibility since they would all fit the description of being ginger.  At some point, perhaps Domhnall Gleeson's name will pop up, based upon his small role as Bill Weasley in the films and starring role in Richard Curtis' forthcoming time travelling rom-com About Time.
Famous White Male Actors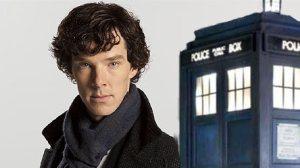 Benedict Cumberbatch as the Doctor? He certainly has the loves of scarves that Tom Baker had, but this….is….not….happening
The Doctor has always been played by white male actors.  So, although the character is an alien capable of regenerating into different bodies the natural assumption is to imagine him always being played by a white male actor because that's how it's always been done.   I'm not saying it's necessarily right – it's just how it is.
However, the Doctor is very rarely played by a well established actor.  He's not always played by a complete unknown, but outside of Peter Davison he's never really been played by somebody known as a star at the time of the casting.  You usually really need to have a very, very thorough knowledge of your British television and theater to suss out the legitimate candidates, which means us bloody colonials in the States are often S.O.L.  However, the big names most people know are inevitably thrown about.
Some of the names being mentioned:
Benedict Cumberbatch (Sherlock, Star Trek Into Darkness)
Martin Freeman (Sherlock, The Hobbit)
Hugh Laurie (House)
David Morrissey (The Walking Dead, previously appeared in the Doctor Who episode "The Next Doctor")
Daniel Radcliffe (do you really not know who he is?  He's freakin' Harry Potter)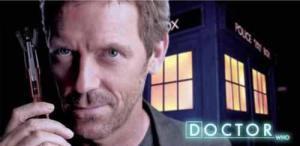 I have to admit that Hugh Laurie does look dashing in front of the Tardis.
Is a single one of them realistic?  Let me think about that for a mi…no.  There's really no reason to discuss this category any further other than to say that Cumberbatch would probably be an AMAZING Doctor and/or Master, but at this point he's too big for the show. Not listed here is Tom Hiddleston, aka Loki, who appears to be a very popular option judging by the number of fan-made pictures of him as the new Doctor.  However, no reputable source I've seen has even mentioned him (even if only to say that he's not a realistic option).    
Less Well Known White Male Actors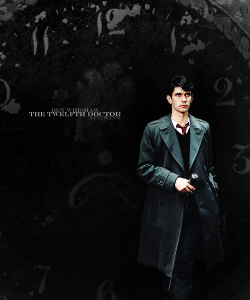 Ben Whishaw is not a viable candidate due to his James Bond attachment, but damn if he doesn't look like a good Doctor there, huh?
For the historical reasons explained above, these are the guys you have to most seriously consider.  These are the type of actors who have starred here and there in other British television shows, and often have some sort of connection to Doctor Who's Executive Producer, such as David Tennant having starred in Russel T. Davies' Casanova prior to being cast as the Doctor.
Some of the names being mentioned:
Ben Daniels (Law & Order UK, The State Within, House of Cards)
Rory Kinnear (Recurring role in James Bond Quantum of Solace and Skyfall)
Harry Lloyd (Human Nature)
Stephen Mangan (Dirk Gently, Episodes)
Damien Molony (Being Human, he replaced the departing Aidan Turner as the sexy vampire type for the final two seasons)
Colin Morgan (Merlin)
Andrew Scott (Sherlock's Moriarty)
Martin Shaw (The Professionals, Inspector George Gently)
Russell Tovey (Being Human, already starred in Doctor Who's "Voyage of the Damned" and had a cameo in "The End of Time, Pt. 2")
Ben Whishaw (The Hour, James Bond's new Q as introduced in Skyfall)
Recent reports, based upon next to no evidence of course, report that Ben Daniels, Rory Kinnear, and Colin Morgan are the frontrunners for the role.  Based upon his rather Tom Baker-esque picture of himself posted to Twitter, Stephen Mangan is certainly interested in the role, perhaps one of the only candidates (regardless of category) to actually indicate in any way they actually want the role.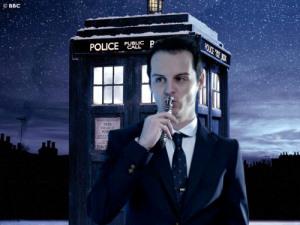 Andrew Scott might be a serious darkhorse candidate based upon his experience working with Moffat as Moriarty on Sherlock, though to this point he might have been thought of as a better candidate to play the Master.
Harry Lloyd, Damien Molony, Colin Morgan, and Ben Whishaw are all around Matt Smith's age meaning any romantic overtures between Jenna Louise-Coleman's Clara and the Doctor would continue unencumbered by a massive change in age for the Doctor (well, his body, the Doctor's age would remain the same of course).  Of the group, I am most familiar with Molony, who was pretty amazing as Hal, a vampire with obsessive compulsive disorder, in the final two seasons of the UK Being Human. Candidates such as Ben Daniels and Martin Shaw are far older, at 48 and respectively 78 respectively, and would be significant departures from the younger Doctors we've known with Tennant and Smith.  Russell Tovey seems to be mentioned a lot mostly because Russel T. Davies publicly backed him as a potential replacement for David Tennant back in late 2008.
Female Actors (Regardless of Race)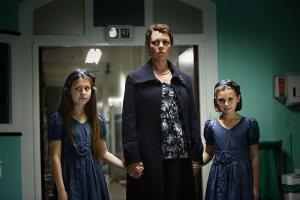 So what if Olivia Colman (the adult in the middle in the above picture) has already been in Doctor Who? She's a popular pick for a female Doctor right now.
It happened so fast you might have missed it, but if you did the internet sure as hell made sure you caught the significance: in Neil Gaiman's instant classic Doctor Who episode "The Doctor's Wife" the 11th Doctor  describes a former Time Lord acquaintance of his as having regenerated from a male body into a female body.  And suddenly the show never had a truly solid in-story explanation for why the Doctor hadn't regenerated into a woman before because it had officially established, once and for all, that Time Lords can switch genders via regeneration.
As such, the always present drum beat of arguing for the Doctor to regenerate into a woman has hit a steady roar now because this is the first "who's playing the next Doctor?" speculation cycle in the history of the show where fans knew for sure that Time Lords can indeed go from male to female.  It would be a truly radical choice on the part of the show, especially at a time when stability is probably called for with the show suffering creatively from budget cuts and a now-constant revolving door of all producers not named Steven Moffat.  However, there are those (like Laura Helmuth at Slate) who feel rather passionately that the creative possibilities of a female Doctor would afford the show an entirely renewed sense of purpose.  There are also those (like Christopher Stevens at The Daily Mail) who might intellectually acknowledge that argument while bluntly responding, "I'm sorry.  The Doctor is a man.  That's just how it is."  This is a conversation which will not go away anytime soon.
Some of the names being mentioned:
Zawe Ashton
Olivia Colman (Broadchurch, was in Matt Smith's first Doctor Who episode "The Eleventh Hour")
Natalie Dormer (Game of Thrones)
Dame Helen Mirren (seriously?  You don't know who Helen Mirren is?)
Natasha O'Keeffe (Misfits)
Fiona O'Shaughnessy (Utopia)
Laura Pulver (Sherlock's Irene Adler, True Blood, Da Vanci's Demons)
Indira Varma (Human Target, Torchwood)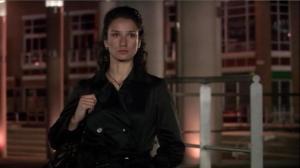 Sure, Indira Varma played Suzie in Torchwood, but Moffat-run Doctor Who mostly ignores  Russel T. Davies era, Torchwood included.
One would assume Natalie Dormer and Laura Pulver aren't viable options due to their commitments to Game of Thrones and Da Vanci's Demons, respectively.  Otherwise, as Moffat's Irene Adler Pulver would seem like a real contender.  Indira Varma, best known to Doctor Who fans as Suzie in the first season of Torchwood, is an interesting candidate as the fierceness she displayed in Torchwood was such that she was arguably a more compelling presence as a character in just two episodes than many of the show's regular cast members.  I only included Helen Mirren here because her name simply won't go away mostly because she once gave an interview where said she'd like to play the Doctor, but I in no way view her as a serious candidate whatsoever (the show would need her more than she'd need it, which is not how Doctor Who operates).   Zawe Ashton is an  up and comer who happens to also be both female and black.  She was fantastic in Case Histories.  Natasha O'Keeffe and Fiona O'Shaugnessy are arguably the least well-known of the bunch.
Not-White Actors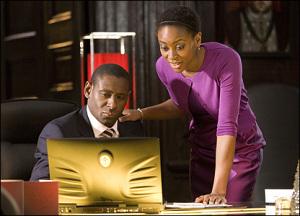 See what I said about Olivia Colman above and just replace the name with David Harewood (pictured here from his Doctor Who episode)
Even though he had already been on Doctor Who in season one, the odds makers were positive Patterson Joseph was going to be the guy to replace David Tennant.  He would have been the first black actor to play the role.  Here we are again and now David Harewood, who similarly has already been on Doctor Who, is among the most mentioned names.  He also happens to be black.  A similar conversation has been happening with one of Britain's other lily-white cultural institutions, where Idris Alba has been discussed as a potential future James Bond (to which some fans respond with a curious "does this make me racist?" tone of, "But James Bond is white.")  The Hollywood Reporter made a more nuanced but similar argument this morning about the Doctor and his unending whiteness.
Some of the names being mentioned:
Zawe Ashton (Case Histories, Fresh Meat)
Richard Ayoade (The IT Crowd)
Chewitel Ejiofor (American Gangster, Serenity)
David Harewood (played the boss David Estes on Homeland, was already in Doctor Who's "The End of Time, Parts 1 & 2″)
Dev Patel (Slumdog Millionaire, Best Exotic Marigold Hotel)
Ashley Walters (Appeared as one of the Junkers in the Season 7 episode "Journey to the Center of the Tardis")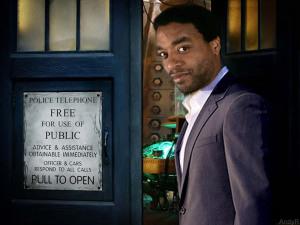 The real new Patterson Joseph might be Chewitel Ejiofor (pictured above), who is being reported all over the place as one of THE leading candidates.
Chewitel Ejiofor was the A-MAZING villain in Joss Whedon's Serenity (he'd be trading in his samurai sword for a sonic screwdriver in this scenario).  When asked in 2011 if he'd take the role of the Doctor if it was offered to him, he replied, "Yes, of course."  So, there's that.  Richard Ayoade has serious geek cred from his days on The IT Crowd, and it is surprisingly easy to imagine him as the Doctor.  However, he is an emerging film writer/director in addition to actor, and ambition to direct is reportedly one of the reasons Smith is leaving the role Anyoade would be taking.  As for other candidates, he's probably in no way a realistic option, but having just recently seen Best Exotic Marigold Hotel my first thought when I saw Dev Patel's name was, "Holy crap, he'd be an amazing Doctor!"
What does the new Doctor need to have?  Here is what Steven Moffat said in 2009 when announcing Matt Smith as the new Doctor:
"The Doctor is a very special part, and it takes a very special actor to play him.  You need to be old and young at the same time, a boffin and an action hero, a cheeky schoolboy and the wise old man of the universe."-Moffat
Some of the people listed in this article probably fit that criteria.  However, the more likely option to my cynical mind is that somebody we barely even know about has those qualities, has already been cast, and is walking around the world right now chuckling everytime they hear a casting rumor and seeing how far off we all are.
Now…is the time when I stop, and you pick up where I left off.  Take to our comments section and unleash your passion and wisdom upon the world.  Express yourself.  You hear me – express!  Okay, that last part was meant to sound like I was saying it in a Dalek voice.  Read again and see if sounds funnier now.  Anyway, get to it.