Every season in the Premier League sees a number of managers lose their jobs, because the need for clubs to stay in such a lucrative league is so great, which ensures that betting and speculation about which managers will fall victim is greater than ever. In the pre-Premier League era, managers often stayed with the same clubs for many years and entire seasons would go by without anyone losing their job, but this is certainly not the case these days. Already, only a couple of months into the new season and a number of managers in the league would appear to be under some threat.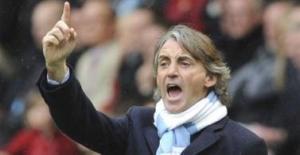 Football management has always been a risky occupation, but nowadays it seems the chopping and changing is more prevalent than ever. Head over to a bookies and you are likely to see odds on the wall for the next manager to get the axe – this in itself says a lot, managerial positions can be so dynamic and unpredictable that the bookies now see it as a big money maker. You've probably a similar chance of a big return on the online slots than in the bookies for this one, even your 40 season + season ticket holders will have trouble predicting who will be first to go.
Those in the hotseats in the Premier League are taking a big gamble themselves – managers are as handsomely rewarded as the players financially, but there is also a great deal of risk. Managers can control so much of the outcome – through tactics and man management – but once the players go out there on the pitch there are things beyond their control. Whether it is human error at a critical moment –by a player or an official – or simply a freak occurrence – a Premier League manager can do everything within their power and still lose their job. And of course the precedent of being sacked by a club will not help when going for the next job.
The managers most at risk often seem to be those either at the newly promoted clubs, or those who have recently come into large amounts of money. A manager at a team just promoted from the Championship often finds himself the victim of boardroom panic when the team makes a slow adjustment to the Premiership, while the manager of a team which has been taken over and enjoyed significant investment often suffers as a result of the club increasing its expectations and looking for a big name manager.
It does seem to be a tough issue to grasp, given that the 3 longest managers in English football, never mind the Premier league are unarguably 3 of the most successful relative to their clubs. Sir Alex Ferguson is the most successful football manager we have ever seen after 25 years at United. Arsene Wenger is next in line, being the second most successful manager in English football after 16 years at Arsenal and he is closely followed by David Moyes at almost 11 years – who in that time has taken Everton out of annual relegation dogfights to cup finals and the top four.