white chocolate panna cotta recipe - panna cotta with agar agar
panna cotta with white chocolate and this has no sugar in it and the sweetness only from white chocolate and the chocolate sauce.Making desserts without sugar is really a challenging one and the sweetness from the ingredients we are using in the recipe.
The recipe is much easier to put together and this is made with white chocolate chunks,cream,milk and agar agar strips.Its been a while i used agar agar for making the desserts and am not accessible to that and i saw that online few weeks back and ordered for making desserts and for setting jelly recipes.I already shared vanilla panna cotta with plum sauce recipe.check it out for more ideas.

For panna cotta recipe,i use the agar agar strips little bit less than the original quantity as it requires.Because i dont want the stiff setting and also i want the creaminess in the panna cotta,so i added 2 grams only for the entire recipe.Set the panna cotta either in room temperature or in refrigerator.The agar strips take time compared to gelatin and am using that after long time,since now am using agar powder for the recipe.So waited eagerly for the outcome,it came out really good and i got the wobble effect and it sets perfectly.If you see little bit chunks of agar agar after adding it to the panna cotta mixture,pass the mixture through the sieve and then pour it to the serving dish.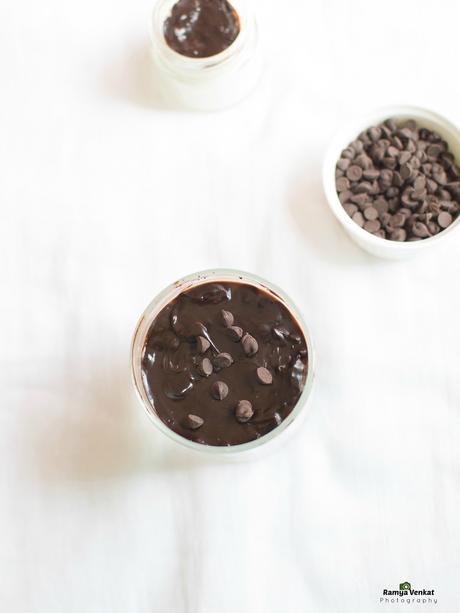 white chocolate panna cotta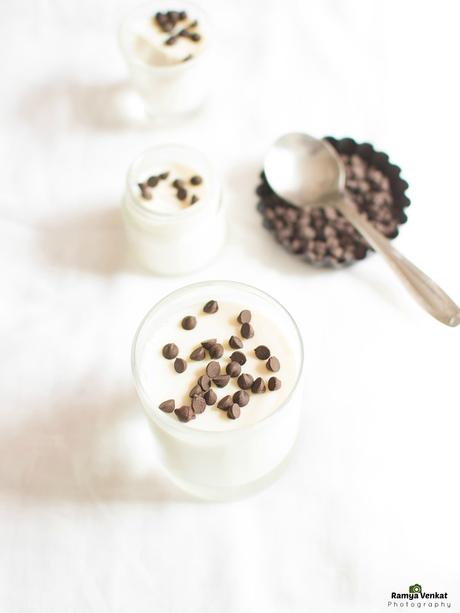 panna cotta using white chocolate

Ingredients
white chocolate - 100 gm,chopped
cream - 2 tablespoons
whole milk - 1 cup
agar agar - 2 gm,strips cut into small pieces
vanilla essence - 2 drops
Instructions
In a sauce pan take 100 ml water and bring it to heat.Add the agar agar strips to it and lower the flame.Wait till it dissolves completely.

Meanwhile take the cream,milk and bring it to heat.Whisk it till it combined well.Make the flame lower and add the chopped white chocolate.
Now make sure the agar agar is completely melted and switch off the flame.
Once the white chocolate combines with the milk and cream, add the melted agar agar and mix it well.
Pour the mixture into the serving dish and set it.Top it with your desired toppings.I used chocolate sauce for serving.