Picnic pasta salad chock  full of bacon and white cheddar cheese.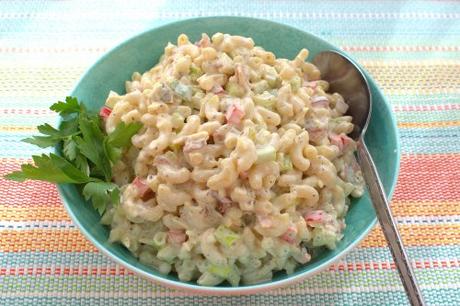 White Cheddar and Bacon Macaroni Salad
By Sue Lau
Disclaimer: Product for this recipe post was graciously provided by Cabot Cheese, but all opinions and content are otherwise my own.
Did you know that it's National Dairy Month?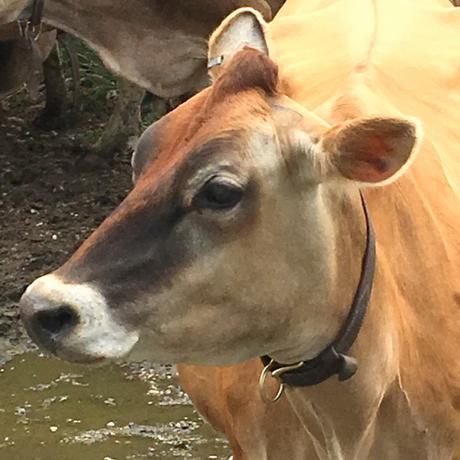 Living  in Southwest Ohio, if you even mention the word "dairy", everyone nods happily and thinks "It's time to visit Youngs!"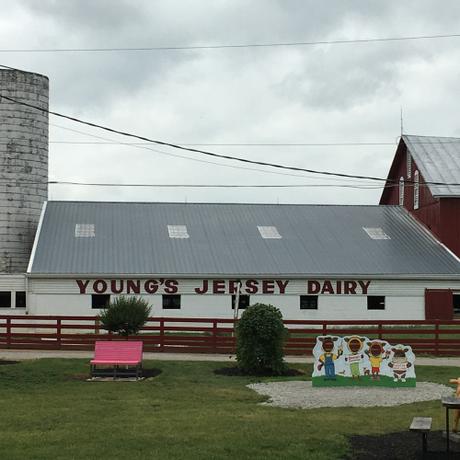 Young's Jersey Dairy is a family-owned dairy farm that has  been operating out of Yellow Springs Ohio since 1869! I never knew anything about it  until  we moved to Ohio from Florida with our young daughter in tow.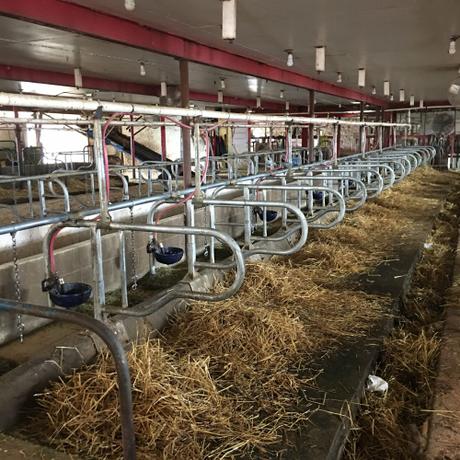 Naturally the moms swarmed and  let me know right  away to jump  in the car and head out with the kiddo. Sarah loved the ice cream and also the farm animal visiting area.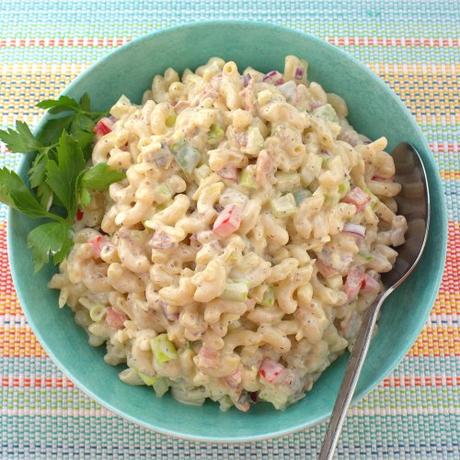 So you just have to know that since it  is  Dairy month, it is a great time  to hop on out to visit your local dairy farmer. Grab  some milk, buy some cheese, eat some ice cream, feed some goats, and  pet some cows!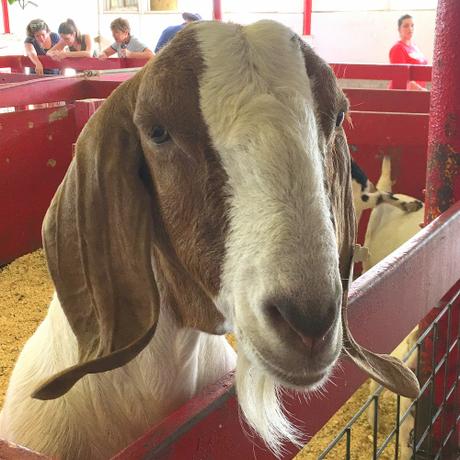 And since it is Dairy month, one of my fav blogging  groups has gotten together with
Cabot cheese
to put together a week's worth of cheesy goodness,  and recipes just dripping  with milk, cream, and yogurt!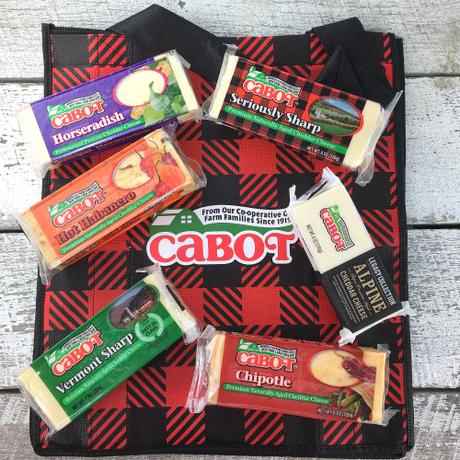 Today I am sharing my recipe for White Cheddar and Bacon Macaroni Salad with one  of Cabot's delish cheeses. This is the perfect kind of salad I might pop into the cooler and take along to have on a picnic at a local park (there are tons of beautiful parks to hike and explore around Young's Jersey Dairy) along with a few other things, like sub sandwiches and iced tea.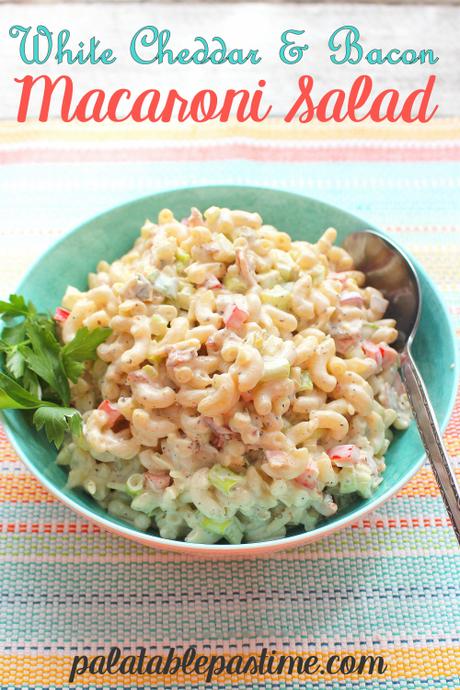 White Cheddar and Bacon Macaroni Salad
Servings: 16
Time: 25mins
Difficulty: easy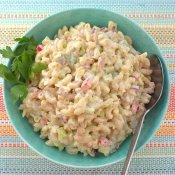 Allow time to chill salad.
Ingredients:
2-1/2  cups uncooked macaroni  noodles
8 ounces bacon, cooked crisp and crumbled
6  ounces Cabot Alpine Cheddar cheese
1 cup finely diced celery
1 cup chopped scallions
3/4  cup diced red bell pepper
1/2 cup diced red  onion
1/4 cup sweet pickle relish
1 cup mayonnaise
1/2 cup sour cream
2  tablespoons apple cider vinegar
1 tablespoon  grainy Dijon mustard
1 teaspoon sugar
1/2 teaspoon  salt
1/2 teaspoon black pepper
1/2 teaspoon celery seed
1/4 teaspoon paprika
Method:
 Cook macaroni according to package directions and drain.
Stir together with remaining ingredients and chill before serving.
From the kitchen of palatablepastime.com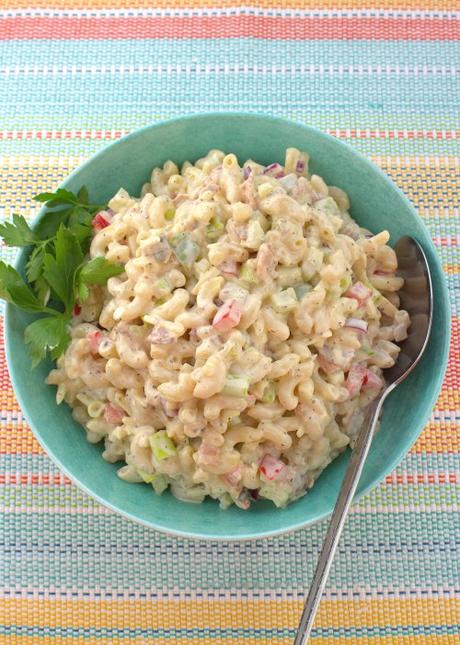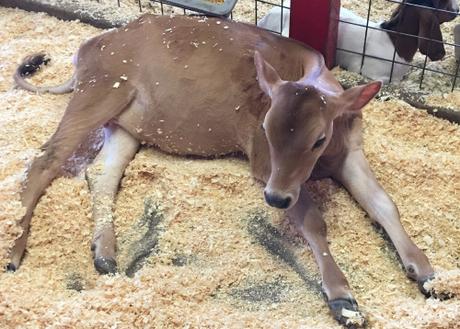 It's National Dairy Month!
Welcome to our week long celebration of June being #DairyMonth hosted by From Gate to Plate and Cooking With Carlee.  We are putting together our best recipes using cow milk, goat milk butter, cream and cheeses.  We can't wait to share them with you.
Avocado Ranch Dressing by Tip Garden
Frosty Chocolate Pie by Jolene's Recipe Journal
Gluten Free Penne with Brie, Fig and Rosemary by Culinary Adventures with Camilla
Jalapeno Bacon Cheddar Grilled Cheese with Rhubarb Sauce by Grumpy's Honeybunch
Orange Creamsicle Martini by A Day in the Life on the Farm
Orange Creamsicle No Bake Cheesecake by Cooking With Carlee
Peaches and Cream Smoothie from Feeding Big
Strawberry Crisp Ice Cream by From Gate to Plate
White Cheddar and Bacon Pasta Salad by Palatable Pastime
Whole Milk Yogurt Banana Cream Muffins by Corn, Beans, Pigs and Kids
Yogurt Banana Pudding Pops from A Kitchen Hoor's Adventures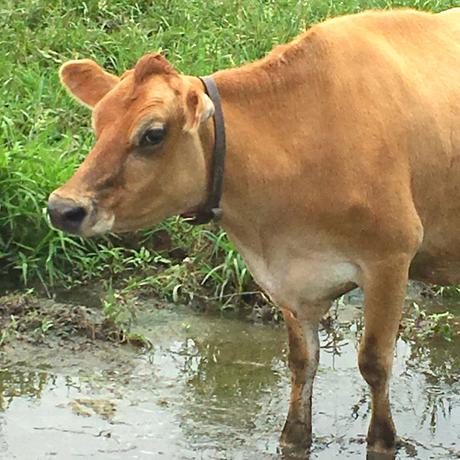 Advertisements