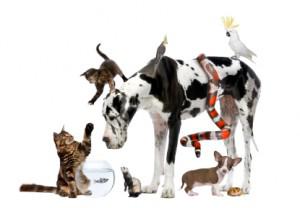 One of most significant factors that determine your ability to care for a pet is what you do for a living and what you do for enjoyment. Are you a working professional? Are you a student? Do you enjoy outdoor exercise or do you prefer to remain indoors in your free time? You lifestyle can affect the time, money, and space you will have for a new pet in your life.
As a student, for example, you may have adequate time to care for you new pet, but other factors will limit your choices. It is likely that your days are structured in a way that you can arrange to feed and exercise your pet at regular intervals. However, your financial reliability may be dubious and the type of pet you get will not be entirely up to you. In rental or dormitory living situations, management often has specific rules about pets. When considering a dog or cat, be sure to check with your management for breed restrictions, weight regulations, and whether there is a pet deposit or pet rent required.
Alternatively, it might be in your best interest to consider a small animal, such as a rodent or reptile. Pets that are confined to aquariums for most of the day are often more widely accepted in rental situations than cats or dogs. Students who frequently move to new areas will find it is much easier to rent an apartment that accepts a rat, a turtle, fish, or a frog because there is little chance that the animal will do any damage to the rental property. Additionally, these types of pets require little aerobic exercise, so if your free time is limited, it is likely that this is your best option.
As a working professional it is possible that you have acquired some property, which is appropriate for larger animals. In this case, you have a diverse array of choices for the pet you would like to have. If you are an athletic person, a dog may be just the thing for you! Many breeds including labs, retrievers, and collies love to run and will enjoy a living situation where there is plenty of outdoor space to roam. If your free time is limited by your occupation, you will want to consider a lap dog or a cat.
Additionally, if you are a professional with family, it is imperative that you consider their interactions with your new pet. Some dogs may be inappropriate for small children, however, keeping an aquarium pet is a great way for children to reconnect with nature and begin to learn the responsibility of caring for living things.
Teenage children are probably more capable of handling responsibilities associated with larger animals like dogs. This can be a great opportunity for you to motivate your child to exercise by walking the dog and you may be able to share responsibilities such as training and exercising. Do be mindful of the fact that the bulk of the responsibility for this animal is always yours.
Jennifer Kardish writes for BluWiki where you can find Captain D's Coupons and Daphne's Greek Cafe Coupons.