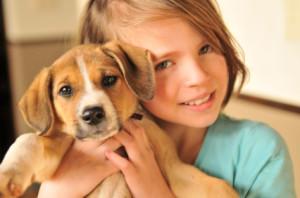 When it's time to add a friend to your home, you may not be sure how to pick the right pet for you. You'll have to consider several variables, like how many people live in your house, how much outdoor space you have access to, your availability during the day and more. Here are a few possible pet options to consider when deciding which is the best fit for you and your family.
•    Horse or pony – While not really considered a pet, a horse or pony is one of the most expensive and demanding animals you can own. They can only be kept in rural areas, require a lot of space to run around and should only be considered by those who are familiar with a horse or pony's needs. So no matter how badly your daughter wants one, a horse or pony isn't likely to be the ideal family pet unless you live on a farm.
•    Dog – As pack animals, dogs need regular attention and care. They're great animals to have around if you have the flexibility to have someone in the home most of the time. Dogs also require daily exercise and training, so you may want a less time-intensive pet if you're away from the house often or are too busy for regular walks.
•    Cat – If you're looking for companionship, but aren't equipped for a dog, a cat may be the perfect pet. Cats are more naturally independent than dogs, but will still enjoy your company. Just make sure that neither you nor your family is allergic to cat dander before choosing to take home a cat.
•    Rodent – Even though the word calls to mind wild rats and mice, many rodents actually make great pets. Gerbils, hamsters, ferrets, Guinea pigs, rabbits and even domesticated mice and rats can be kept in cages and are relatively low maintenance. These small pets are a great way to teach children the responsibilities that come with owning a pet – without the commitment of a larger animal.
•    Fish – Most fish are relatively easy to care for, and a well-maintained fish tank can be a beautiful addition to a room. Choose freshwater fish or saltwater fish, and make sure to clean the tank regularly.
•    Rock – If you're not up for the responsibility that comes with a living pet, get a rock. They come in many shapes, sizes and colors, they're free, and you'll never have to worry about cleaning a litter box.
Whatever pet you decide to add to your home, make sure you're aware of the commitments that come with each before making a decision. And if you'd like a pet, but aren't sure if you can afford one, consider creating a special pet savings account, and reducing regular bills like auto insurance to help save money. To find a lower rate, compare car insurance quotes online, and start saving for the fish tank or puppy you've been waiting for.
Dale Cooper has been blogging about financial services, insurance and education for more than three years. He holds a B.A. in English and lives in Cleveland. In his spare time, Dale enjoys cooking and traveling.
Note: Sponsored content was created and provided by Nationwide Insurance.