The Frankfurt Book Fair in Germany is the hub of the media industry. It's bustling and busy, and sometimes it's hard to know which event to go to. This flow chart will help you decide which of the Frankfurt Academy's conferences and sessions is best suited to your needs.
Google Advertisement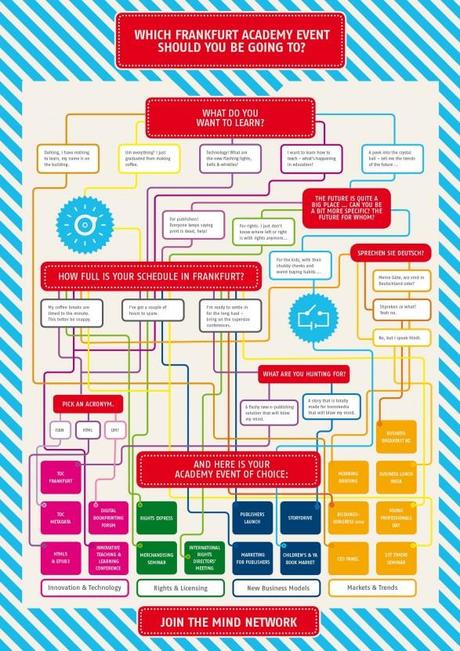 Learn about infographics software .