Time
Which way does time flow? From past to future? If time is our way of keeping track of things coming in and out of our perception, then don't things come to us from the future and leave into our past?  Isn't the flow of time from future to past?
Andrew Furst
If you enjoyed this post,  please like and share.







Quotes -The path to right view is an arduous walk through fields of manure.
Subscribe to My Newsletter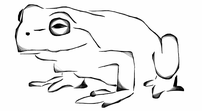 Join me for a little peace through reflection, art, video, sound, and poetry Leave this field empty if you're human: