A lot of book lovers have a question in their mind where to sell books online after reading them? Many people love books and see them extremely difficult to spend time without them. Howevere, if someone decide to bit of clean up their book display units, these ideas will allow you to relieve your beloved books to someone else without feeling guilty.
Here are few ideas to help you to sell your books online and offline without facing a hassle
Join your local book club:You can easily join a book club in your local area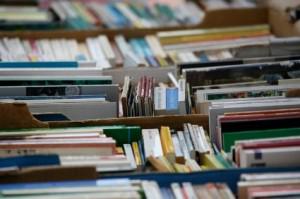 Sell books online
and swap books with other members. If you already have quite a bit of collection, invite your fellow members at your home and arrange an exclusive garage sale style party. you can charge for the books or perhaps allow anyone to take any books you don't need any more. You can recycle your books in this way and helping others too!
Consider donating your books to your local library: You can easily donate your books to your local library and you will feel good knowing that the books will have a great use and will be read by plenty of other readers on your local area.
Donate to charity shops: There is another great way of giving away your books for great cause. Your can easily spot your local charity shops, who will sell the books and use the money for good cause. Most of them will be willing to receive your books and perhaps collect them from your home.Also you can donate them to any hospitals or hospice where patients will read your books.
Donate them to the local schools: If you have children's book in collection you can take them to the schools for the kids to enjoy.
Sell books online: A lot of people search for where to sell books online. The answer is you can sell your books online in a site like Bonsoni.com without paying any fees. Posting the adverts are really easy and it takes less than a minute to advertise your books for sale.
Swap it with other readers: You can swap books with your friends and family and if you are a member of a book club you can swap with them. Also you can advertise for book swaping in Bonsoni.com's swap and exchange section.
Give away as freebies: You can give away the books you already read on the freebies and free to collect section on Bonsoni.com. People will come to your house and collect them for free. A lot of them are students or perhaps professional book sellers those who always look for free books to read or to sell online.
This blog is brought to you by Bonsoni.com, an online marketplace for buying and selling items, properties, finding a flat share, jobs, local services, free to collect items and many other categories. Our aim is to provide a simple, safe, friendly but nimble platform for people to connect with each other, and trade goods and services