Craving an authentic French baguette? The kind that is crispy and flaky on the outside, light and tender on the inside? We are blessed with many wonderful bakeries in the Twin Cities, but the one that keeps getting nods for the best authentic French baguettes is Rustica... named one of the top 10 bread bakeries in America by Bon Appetit Magazine.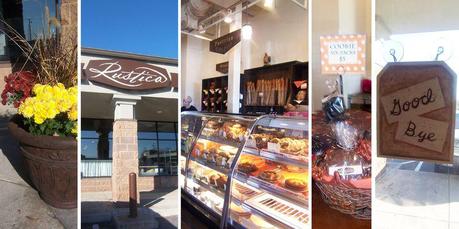 In the words of the owner, "It's all about mouth-feel. We want the crust to be crisp and light with an open crumb structure."  The perfect baguette experience is ultimately a personal thing, and if you find it at Rustica they take care to make sure it will be consistently delicious each time you visit.
In addition to their traditional loaves they also create special loaves each day, such as Pugliese, a wheat bread with chunks of roasted potatoes and Cañadas de Azúcar, a flat bread baked with olive oil and sugar sprinkled on top. Their pastries, cookies and desserts are also not to be missed.
Located in Calhoun Village at 3220 West Lake Street, Minneapolis, MN 55416 near the Chain of Lakes and the Midtown Greenway trail, it's a perfect place to pick up a fresh loaf of bread and head over to one of the nearby lakes to contemplate the writings of Omar Khyyam...
A Book of Verses underneath the Bough, 
  A Jug of Wine, a Loaf of Bread-and Thou
Beside me singing in the Wilderness- 
  O, Wilderness were Paradise enow!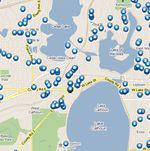 Check out homes for sale near the Chain of Lakes, Rustica and Midtown Greenway.
(Please be patient while the link searches for the most current listings...pass your cursor over the dots on the map or scroll down for property information.)
Sharlene Hensrud, RE/MAX Results - Minneapolis Realtor