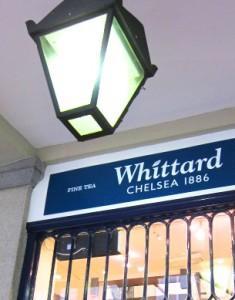 Whittard of ChelseaWalter Whittard started selling tea from his Fleet Street shop in 1886. It became Whittard of Chelsea in the 1940′s when the company relocated after losing premises in the Blitz.
There are branches of Whittard dotted around the West End which I confess, I rarely visit, assuming they mainly sold souvenir tea.
Also, I once looked at a teapot on their website, and it followed me around for days – a bit annoying.
The Piazza at Covent Garden is another place I tend not to venture, so avoiding the fire-eaters and people painted gold standing still.
However, on a very wet and cold day, I was enticed in by sign in the door of Whittard, that said Come in and warm up.
I was glad I did as Whittard of Chelsea, Covent Garden is a lovely shop on two floors, and the staff are delightful, welcoming and friendly.
Upstairs they sell a range of fifty loose leaf teas by weight from big blue canisters. I was pleased with my rooibos at £4.25 for 125g. They also have some fine-looking teapots and china.
Tea, does of course make a lovely gift, and Whittard's fare is good quality and beautifully presented. While I was getting my tea weighed, the staff were happily chatting away while wrapping some lovely looking teas, jams and biscuits in pretty blue tissue paper.
So I have changed my mind about Whittard of Chelsea, it is a great place to buy tea in London ..and I don't think I was followed home by a teapot.
---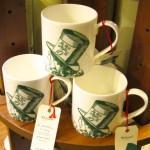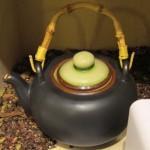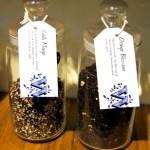 ---


Price range : Reasonable for good quality loose tea

Leaf or Bag : both

Teapots etc. : Some lovely infusers and glass teapots

Service : Friendly and helpful

Kitty says: Pretty packaging makes Whittards ideal gifts. Surprisingly good range of loose teas
Address: 8 Covent Garden Market
London
WC2E 8RF
Website: Whittard.co.uk (I hope you are not followed)
---
More Places to Buy Tea in London:

East India Company
Tea

The Tea House
Covent Garden

Beijing Tong Ren Tang
Shaftesbury Avenue
---
Find your way to a lovely cuppa: Tea Map of London