This post may include affiliate links, including Amazon Associate links. I may earn money if you click on one at no extra cost to you.
Trying to figure out where you can travel and hike in Europe in 2021? It's not easy, but some places are more of a safe bet than others. That's why I've created this guide to where you can hike in Europe in 2021.
I've spent hours and hours on various embassy sites analyzing information and sending emails to embassies confirming confusing or non-existing information for our hiking clients. And then when I think I've got it all figured out, there's another update.
Disclaimer: I'll update this page weekly, but ALWAYS check with your embassy in the country you want to visit for official and the most up-to-date information. Things can change quickly, and they often do from day to day.
This guide is intended to point you in the right direction but is not legally binding. You still need to do your own research and verify with your embassy where you're allowed to travel and the conditions and restrictions.
I've included updates for travellers from the U.S. Canada, and the UK since that's where most of my readers reside. Most travellers coming from within the EU are allowed entry into other EU countries, but please check for specific details. If you're coming from another destination please refer to your embassy in the country you want to visit.
Included are some of the most popular countries in Europe, or countries where we offer hiking trips and are familiar with the travel requirements. If a country you want to visit isn't mentioned, please visit the official tourism site for the country or check with your embassy for that country.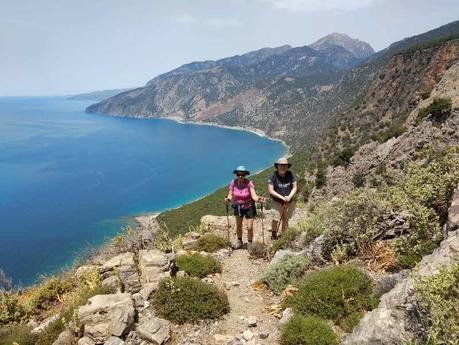 5 Most Important Things That Will Make It More Likely That You Can Travel to Europe in 2021
The four most important factors that will increase your chances of having a vacation in Europe in 2021 are:
Travel to Countries in Europe that have more Relaxed Restrictions

Countries like Greece, Croatia, Montenegro and Iceland opened their borders to international travellers long before other countries in Europe have. That means, they're more likely to keep those relaxed restrictions compared to other countries which have had tougher lockdowns.

Visit One Country and Fly-In/Out Of the Same Country

2021 isn't the year I'd be travelling to 10 countries in 10 days. Well, I don't think it ever is to be honest. But the more countries you visit, the more complicated it gets since different countries have different regulations whether you arrive by air or by land and depending on which countries you've visited.

For example, Italy is allowing American travellers on special covid-tested flights, with no quarantine necessary. However, if Americans fly into a different country and cross into Italy on foot or by train, they're required to quarantine. You don't want to spend all your time in Europe looking up the latest restrictions for 5 different countries. Keep it simple and visit fewer countries. Plus, you'll have more time to enjoy your vacation, rather than spend it in transit to your next destination.

Book Your Europe Travel Closer to the Time You Want to Go

While prior to the pandemic there were lots of benefits of booking months in advance, and as a hiking tour operator it pains me to say this, now I recommend booking within a shorter time frame, unless you're travelling to a country known for its more relaxed regulations.

For example, Italy's covid-tested flights' policy is in effect until July 31st, so what's possible for July, may/may not be possible for August and beyond. At this time, no one knows. When I asked the Embassy, I was told that it depends on the infection rates.

If infection rates remain low, the current restrictions will likely be extended or relaxed further. If infection rates increase, then tighter restrictions involving international travel may be implemented.

Get Vaccinated At Least 14 Days Before You Arrive and Have Proof

Many countries in Europe will waive the negative covid test if you have proof of vaccination and received your last shot at least 14 days before your arrival date. It also has to be an approved vaccine. Refer to the tourism board or your embassy for the country you want to visit for the specifics.

Book Your Trip with a Knowledgeable Travel Agent or Tour Operator

I've spent countless hours researching and staying on top of the latest and ever-changing regulations. It's been incredibly time-consuming but of high value to my clients. By booking your travel to Europe with a travel agent or informed tour operator you can save yourself a LOT of time.

Plus, if something changes, they're in a better position to figure out a Plan B than you are on your own. When we found out our Tour du Mont Blanc hiking tour wasn't going to be possible for our July clients we were able to offer clients alternatives including some creative custom solutions.
Other Considerations When Travelling to Europe in 2021
While I always recommend travel insurance, that's true more than ever in 2021. Be sure to purchase one that includes pandemic insurance. Many don't. World Nomads insurance covers this which is one reason of many that we recommend it.
Check the requirements for reentering your country. You may not need to quarantine to visit a certain country but you may need to quarantine upon returning home. For example, travellers from the UK are not required to quarantine to enter Portugal but are now required to quarantine when they return to the UK.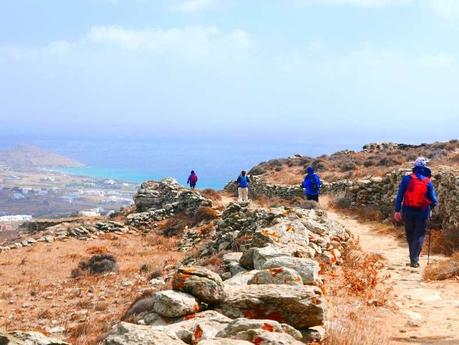 Countries in Europe with More Relaxed Restrictions
Montenegro, Kosovo and Albania
Montenegro is open to vaccinated travellers or those with a negative covid test from the U.S. UK, and Canada. Get further details from the tourism board. Travel on foot into Kosovo and Albania is allowed with no further testing.
We have an incredible hiking tour in this largely undiscovered region.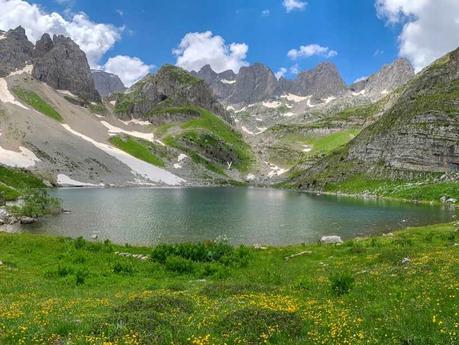 Hike the most beautiful parts of the Via Dinarica, an epic 2000 km long trail in 7 countries and 1 of the top long-distance hikes worldwide.
In 2014 Outside magazine named it the Best New Trail and in 2017 National Geographic Traveler's included it in their "Best of the World" list of destinations and has said it's poised to become one of the world's top trekking destinations.
On our 10-day Best of the Southern Via Dinarica Tour, you'll hike along the backbone of the Dinaric Alps in some of the most scenic sections in Albania, Montenegro and Kosovo.
This hiking tour is offered as a private guided tour since some of the paths aren't clear and we provide luggage transportation by horse and 4×4.
And, for the first time ever, I'm offering it as a pop-up tour for a small group (maximum 6 participants), which I'm participating in. It will start in September, dates will be confirmed by June 12th. If you're interested contact me as soon as possible to reserve your spot since spaces are extremely limited and will go fast.
Greece
Greece was one of the first countries to re-open its doors to international travellers on May 14th. American, Canadian and UK travellers are allowed in with 1)either a negative PCR test taken within 72 hours of the flight or with proof of vaccination. You can see the approved vaccines and official requirements here.
We offer two incredible hiking tours in Greece: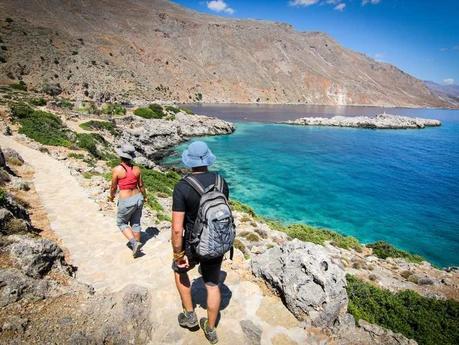 The largest of the Greek Islands, Crete's White Mountains are one of the few places on the planet where dramatic high mountains - 30+ at over 2000 m (6562 ft) meet the sea. No wonder that Crete is at the top of many hiker's bucket lists. It's also home to over 50 gorges, fabulous beaches, crystalline sea with warm and dry summer. You'll hike through Samaria, the longest gorge in Europe and a UNESCO designated biosphere reserve. No trip to Crete would be complete without a hike up to Mt. Gigilos, the legendary peak with its 2080m high summit offering stunning views of the Aegean Sea.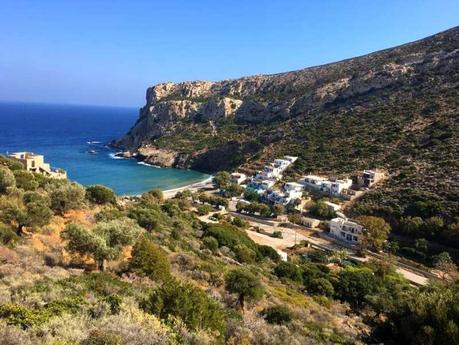 Discover two of the most beautiful and representative Greek islands with breathtaking views on our specially designed unique hiking tour. You'll explore the islands' authentic culture, which are much less touristy than some of the other Greek islands. This tour is a perfect mix of hiking and culture.
Croatia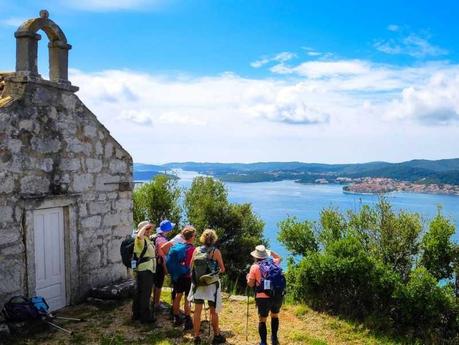 Hike along the Dalmatian Coast in Croatia on our 8-day self-guided hiking tour from Split to Dubrovnik. You'll visit some of Croatia's most historic city centers, including Split and Dubrovnik, plus destinations such as Hvar and Korcula, and the lesser-known areas of Supetar, Vela Luka and Pomena (Mjet) where you'll also hike to a national park.
This hiking tour in Croatia is a unique way. to experience the community, camaraderie and excellent cuisine while hiking with stunning sea views, through olive groves and vineyards and Meditteranean forests and other magnificent landscapes.
Countries in Europe with Stricter Regulations
It's still possible to travel to France, Italy, Switzerland and Spain but the restrictions are stricter and more subject to change, so it's important to check them carefully. If a tour involves crossing borders on foot like the Tour du Mont Blanc or the Walker's Haute Route, then you also have to check the regulations for those border crossings. Currently, the Tour du Mont Blanc isn't possible in its regular format until at least July 31st. We're hoping that it will be possible for August. We do have a workaround solution though for it, so contact us if you're interested.
Another alternative to the Tour du Mont Blanc for American travellers is to do the Walker's Haute Route. This unfortunately isn't available for travellers from Canada or the UK due to travel restrictions in Switzerland.
France
As of June 9th, vaccinated American, Canadian and UK travellers are allowed to enter and also require a negative covid test. Note: if you're not vaccinated you'll be required to quarantine. See further information here.
Currently, Americans can hike the Haute Route which takes place in France and Switzerland.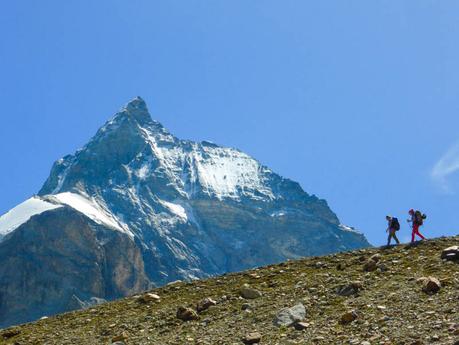 This amazing trek takes you past two of the most iconic places in the Alps - Mont Blanc and the Matterhorn. It's rugged and you'll want to have some hiking experience before doing this trek which is perhaps the most beautiful in all the Alps.
Switzerland
Switzerland is open to Americans but requires travellers from Canada, the UK and even some European countries to quarantine. See further details here.
At this time we can offer the Haute Route as indicated above.
Italy
Travellers from the U.S, Canada and the UK are allowed into Italy on special covid-tested flights. This is in effect until July 31st. If the infection rates remain low, it will be extended, or even relaxed further. However, if the infection rates increase, the regulations may change. As such, I recommend waiting to book August and beyond travel until Italy has updated the regulations.
We offer two very different tours in Italy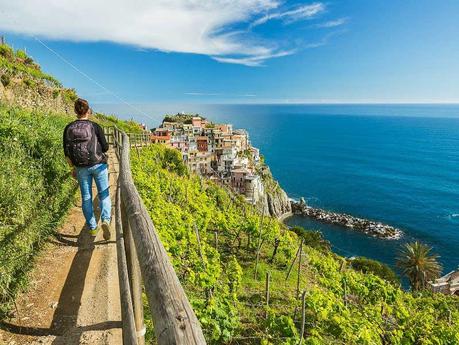 Hike some of the best coastal walks in all of Europe in the famed Cinque Terre, which comprises five medieval fishing villages and is a UNESCO World Heritage Site. You'll also explore other trails that most visitors miss. You'll come for Cinque Terre but the quieter trails may just end up being your favourites with their dramatic scenery but without the crowds.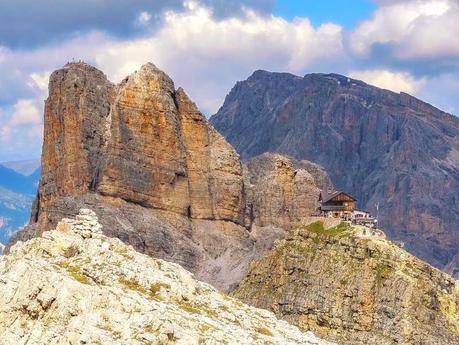 This is the most popular Haute route in the Dolomites and one of the three classic treks in the Alps (the other two being the Tour du Mont Blanc and the Haute Route). It takes you to some of the most iconic landmarks in the Dolomites and is absolutely stunning. It's a good alternative to the Tour du Mont Blanc this year.
Spain
Spain is accepting vaccinated travellers or a negative covid test. Further details available here.
We have an incredible coastal tour in Spain.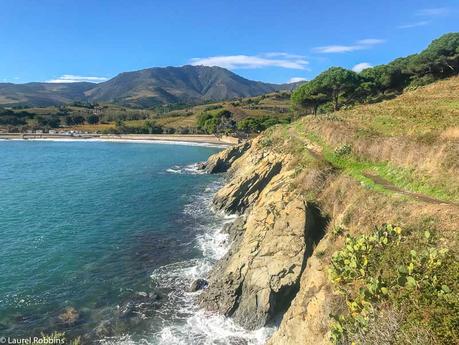 You'll hike along the Costa Brava and French coast with spectacular views, secluded coves with hidden beaches and picturesque fishing towns. The area was popular with famous artists like Picasso, Dali and Matisse. You can even visit Dali's house en route while hiking.
Despite the beauty of the area, once you're out of the villages you'll see few other hikers. You'll experience a unique mix of solitude with dramatic windswept seaside cliffs. You'll arrive around mid-afternoon each day to a fishing village where you'll have time to relax or do some sightseeing.
Portugal
At this time travellers from the UK are allowed to enter. American and Canadian travellers must quarantine, but we're hopeful that these restrictions will soon be relaxed but can't confirm it at this time. See this page for further information.
We have two great tours in Portugal.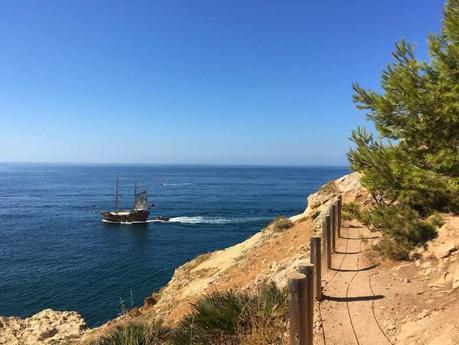 Walk from picturesque village to village with stunning coastal views and relax on beautiful beaches. This hiking tour is also an excellent choice for bird watchers.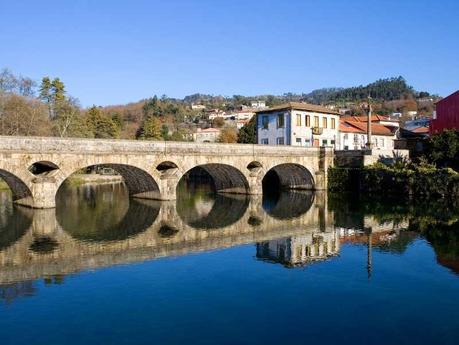 Hike in Portugal's only national park with a mix of remote medieval villages, culture and local wine tastings. You'll experience a side of Portugal most never see.
Our travel and hike to Europe Guide in 2021 gives you a good starting point for planning your trip to Europe in 2021. Which European destination are you most excited to travel to?