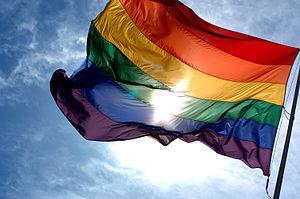 Image via Wikipedia
07/12/2011
Black Enterprise recently published a post on the Ten Black LGBT Trailblazers made up of the usual black LGBT'ers, along with a few you might not have heard of you unless you were into gender studies in college. Even though, the list only gives the 10 (in BE's opinion),  this list appears to be devoid of women and contemporary trailblazers. Leaving one to question, are these really the leading LGBT trailblazers of the 20-21st century?
Black Enterprise's list is below:
James Baldwin
Angela Davis
Bayard Rustin
Audre Lorde
Mabel Hampton
Bill T. Jones
Staceyann Chin
Keith Boykin
Alvin Ailey
Lee Daniels
(* bold ones = still alive)
How do you feel about this list? On point? Off the mark? Who would you add or delete?