Are you planning a trip to hill stations? If yes, then most probably you'll be thinking and getting confused whether it is the best time to go there or should I change my destination etc.
So here's the answer to your Question –
Most of the hill stations are very good, beautiful throughout the year but they are not the same throughout the year. There is no particular best time to go, every season is the best season.
Choice of the season when you want to go to a hill station depends on what you would like to see in a hill station. Different seasons have different things to offer. You should select best season depending on your interests as mentioned below.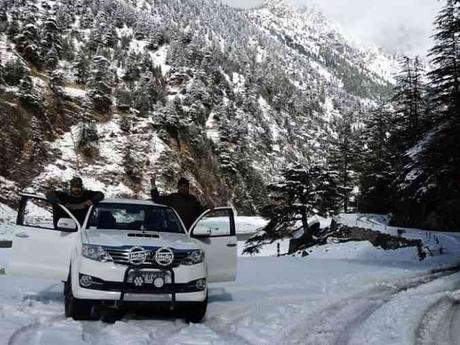 Hill Stations in Winter –
If you've never experienced snow and are very much interested to experience good amount of snow and fresh snowfall, then winter time is the ideal time for you to go on a vacation to a good hill station like Kashmir (Gulmarg, Srinagar, Pahalgam etc), Himachal (Shimla, Manali) Uttarakhand (Chopta, Harsil, Gangotri) etc.
Almost all the areas of the Kashmir, Himachal Pradesh & Uttarakhand will be covered with good amount of snow in winters.
Winter time is also considered a little off-season for many hill stations, so you can expect a little less crowd but that might not be the case with Gulmarg and Srinagar as Gulmarg is a very popular skiing destination.
One more thing to keep in mind, many hill stations which are at a little less height might not receive snowfall every year like Nainital, Solan. This year in winter season, Nainital received fresh snowfall after 3 years. Due to global warming, snowfalls is reducing in hill stations. So, if you're going solely for snow then you should keep an eye on the weather forecast.
Also, many remote places like Ladakh are not accessible by road during winters, only way possible is by air.
Do not forget that the temperature will be much below freezing point and you should keep heavy woolens with you.
So, if you are planning a winter vacation to a hill station, then you should keep the above things in mind.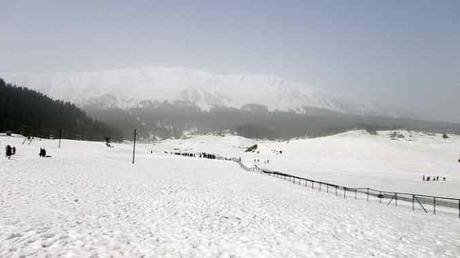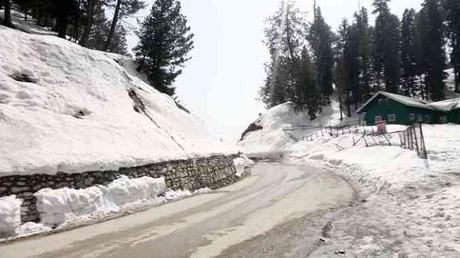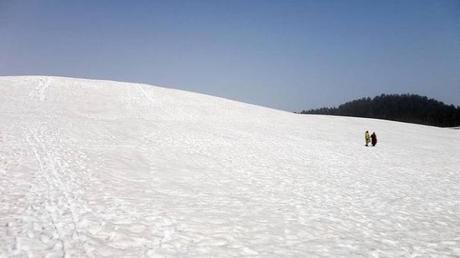 Hill Stations in Summer –
This season is considered best and the peak season for almost all hill stations due to bright clear sky, pleasant weather (neither too cold nor too hot), no road blockages due to snowfall or landslides due to rainfall.
Most of the popular hill stations will not have any snow during summers, so do not plan a summer trip if you want to experience snow. In hill stations like Gulmarg, Pahalgam, Sonamarg, Spiti region a decent amount of snow can be found up till March or I should say till mid April. So, if you want to play in snow without experiencing the harsh below freezing temperatures, then March or till mid April will surely suit you. But then choice of the hill stations will be very much narrowed down.
Almost all the hill stations will be very much green, full with flowers during summers, so if you are interested in enjoying greenery then summer time might be the best for you.
One more disadvantage of summer season is that most of the hill stations will be filled with tourists and if you don't like crowds around you then you should think twice for planning a summer trip.
If your you want visit more peaceful places in hill station than you should visit these places like Harsil, Chopta, Sonmarg, Narkanda, Bharmour, Kausani, Munsiyari & also enjoy trekking in Hills like Gangotri Trek, Chopta-Chandrashila-Tungnath Trek & Kedarnath Trek.
Below are some pics of Mussoorie, Chopta during summer time –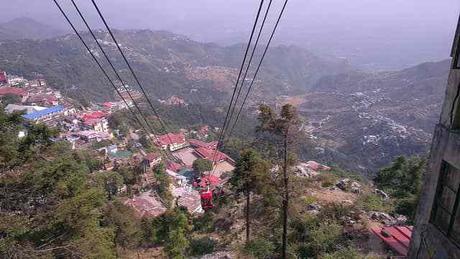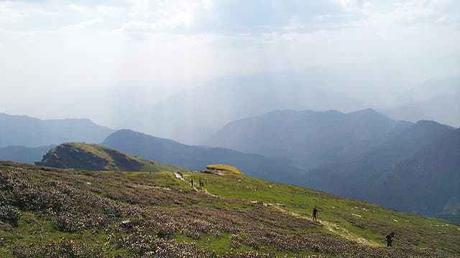 Hill Stations in Monsoons –
This season is considered as an off-season for most of the hill stations due to landslides which occur frequently in hill stations in monsoon time due to rainfall which leads to blockages of road very frequently. But this might not be the case every time, you can be a little lucky.
I went to Shimla and Manali during August (peak monsoon time) and luckily I didn't face any landslides or any other problems. Even I didn't experience any rainfall in Shimla and Manali. I experienced rainfall for a short duration only on the journey from Shimla to Manali and that too didn't result in any landslide. But on the other hand many people have very bad experiences also. You'll have to take chances.
Monsoon season has its own beauty which you'll not find in any other season. You'll find many small and large seasonal waterfalls emerging out of hills which are very beautiful and might not be there in any other season. You'll also find the places covered with a lot of fog and clouds at very low height, many a times even lower than where you are standing.
Greenery will also be everywhere.
Below are some pics of Shimla and Manali during monsoon time –