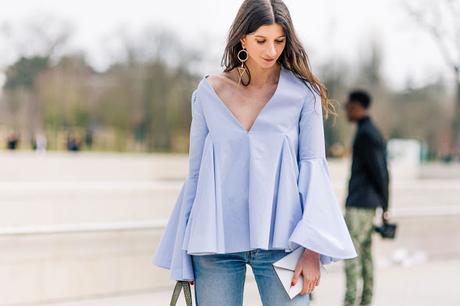 Image courtesy- shotbygio.com
There are quite a few of us who'd like to put our faith in chic and cheap fashion. Frequenting the flea market is an indulgence that we can't keep away from. Yet, to come off looking prim and proper with what you have might present its own challenges. A
casual topperceived as an isolated separate may not have a mersmerizing impact on you in the first glance. Now, imagine a casual top with charming panel sleeves and a plunging neckline married to a refreshing pair of boyfriend jeans, and you'll surely be spell-bound in no time! This change in perception can be pinned down to evolving style and sensibiilties. So, we all we ask of you, is to grow with fashion and explore a whole host of options that are bound to render you beautiful! Looking expensive is a matter of confidence, so stay true to the diva in you and make the most of being you! Read on to know about some exclusive tricks..
1.

  
Styling the shirt dress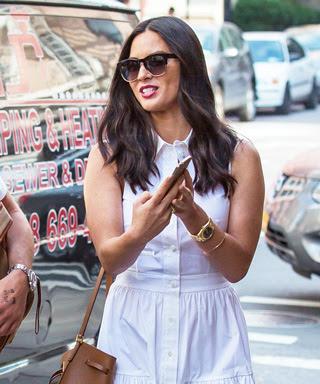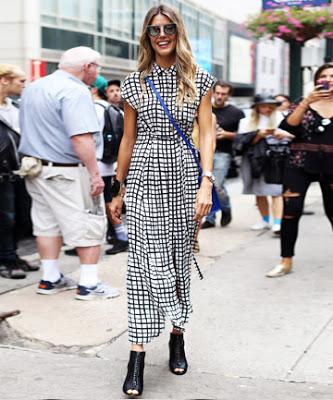 Image courtesy-
www.totalbeauty.com
                                                                                                    Image courtesy- www.instyle.com
Shirt dresses come with truck-loads of effortless charm, and there is no ignoring their popularity in fashion circles this season. A light-weight, collared maxi that is clinched at the waist and done justice to with a preppy sling bag could just be the best fashion fix ever! Accessorize around your shirt dresses, throw in an eye-catching watch or two and charm onlookers in a flash.
2.     The overlong shirt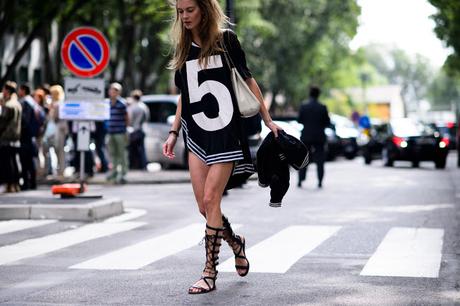 Image courtesy- fashionfav.com
A casual occasion calls for the simplest fashion looks. But surely cave in for something that is simple yet effective. The sporty, baggy and spacious over-long shirt can be worn as a dress. Armed with a pair of strappy gladiator sandals, a well-designed shoulder bag, oodles of casual appeal you'll come off looking as the sweetest glam-doll in the crowd.
3.    The sexy shoulder sneak-peek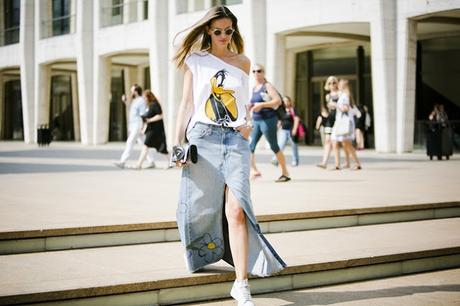 Image courtesy- www.thelittlesecretsblog.com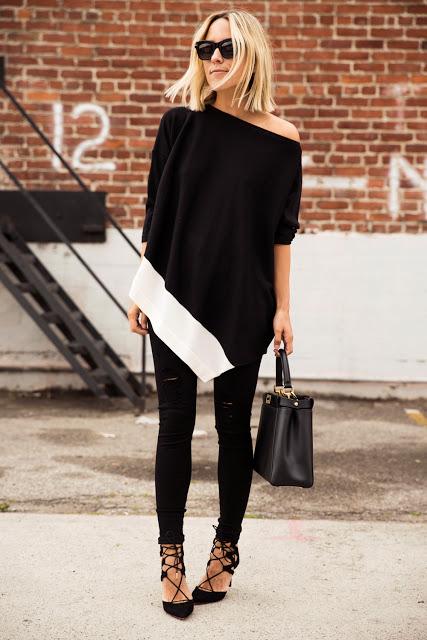 Image courtesy- justthedesign.tumblr.com
The scintillating shoulder has sexual undertones, and ladies can try out some cool styles while highlighting this asset. The slouchy, off shoulder shirt teamed with whethered jeggings and cool sandals makes for a knock-out ensemble. To make a quirky impact, throw in a cool off-shoulder vest with a slit denim skirt and connect with the child in you with lively patterns and cartoon prints.
4.    The oh-so-cool dudette!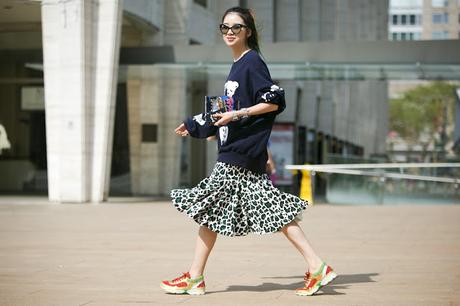 Image courtesy- thefashionwatch.com
There is a definte sense of quirk in the present fashion climate, and we'd urge you to go the whole hog! Roll up a charming long shirt laden with child-like charm and complement it with a vibrantly patterned skirt. Peppy running sneakers will undoubtedly raise the style quotient of this statement. Cool shades and light accessories are accompaniments you ought to consider as best friends for this ensemble.
44.    Summer overalls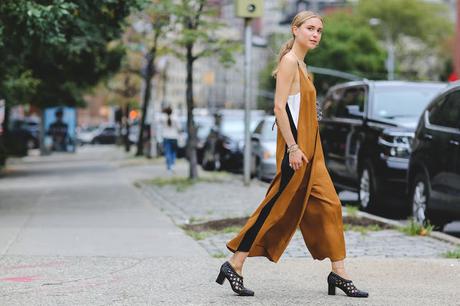 Image courtesy
-
letsrestycle.com
Summer overalls
are well tailored and look smashing with a pair of statement block heels. Experimenting with your overalls might be a good idea. Team these gorgeous overalls with sleek block heels and wear gleaming trinkets to clinch the casually-chic street look.
By-         
Mallika Chakrawarti
About the Author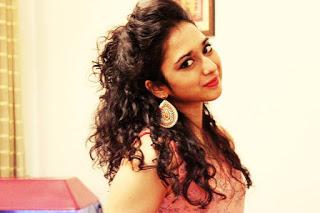 Mallika Chakrawarti is a designer, theater actor, writer and travel enthusiast. She is currently working with Jabong.com as a writer and is passionately involved in curating and forecasting fashion trends.