Hearties! we've received some good news to kick off the new year. When Calls The Heart season 8 premieres Sunday, Feb. 21st on the Hallmark Channel and a Black family has moved into Hope Valley.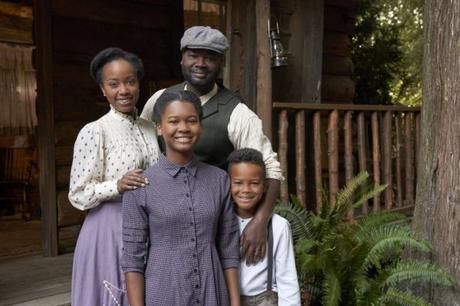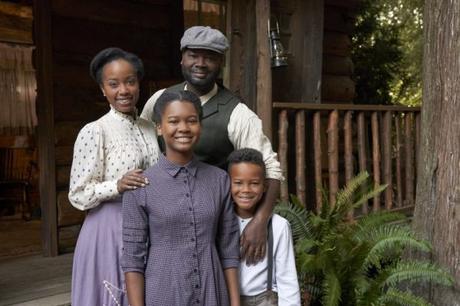 Photo Credit: The Hallmark Channel
Meet the Canfields:
The new residents are a family of four that have just arrived to Hope Valley. The patriarch is Joseph Canfield (Viv Leacock), who wants to buy a gas station in Hope Valley.
Natasha Burnett portrays Joseph's wife Minnie, a mother of two, who is very "protective" of her son and daughter.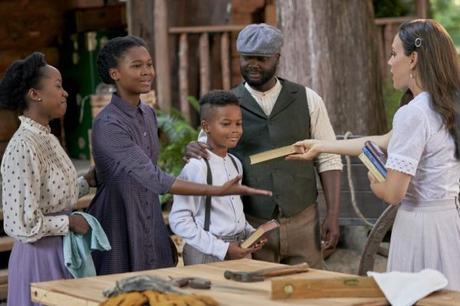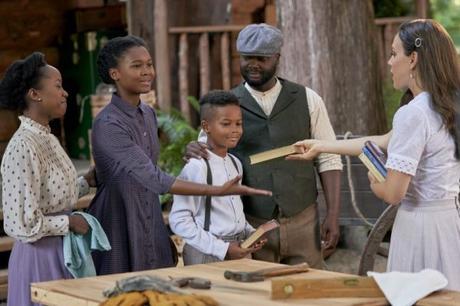 Viv Leacock's real-life children play the two Canfield children. Vienna Leacock plays Angela Canfield. Angela is a visually impaired 12-year-old. A musically gifted child, she plays the piano. Angela has been homeschooled prior to moving to Hope Valley. Now, she is a student in Mrs. Thornton's (Erin Krakow) class. But, Minnie is unsure of Elizabeth. Can she trust this teacher to educate her daughter?
Elias Leacock portrays the youngest Canfield, Cooper. He is nine-years-old. The description says that Cooper is considered a "wonderful addition" to the schoolroom.