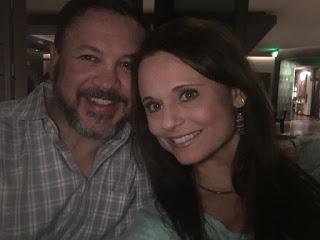 Andy and Monica Schroeder Johnson
An Alabama lawyer who claims I defamed his client, when asked for specifics, can't point to a single statement in my post that is false. In the process, attorney Tommy B. Majors provides one of the strangest replies I have ever seen to a law-related question.
Majors represents Andy Schroeder, president and owner of South Central Steel in Harpersville. We reported in a July 12 post that Schroeder's name appears on the Alabama list of paying customers for the
Ashley Madison
extramarital-affairs Web site. In a letter dated August 7,
Taylor demanded that I "cease and desist" from defaming Schroeder's character
and remove the offending post from
Legal Schnauzer.
(A copy of the cease and desist letter is embedded at the end of this post.)
Majors asserts multiple times in his letter that my post about Schroeder is "false," he invites me to direct any questions to him -- and he notes that if I don't remove the post within three days, I will face a lawsuit, seeking money damages, costs, attorney fees, etc. I did, in fact, have a question or two, so I followed instructions and sent my queries to Majors. The No. 1 question: What specifically is false in my report about Schroeder?
The lawyer had a hard time with that question; I had a hard time getting a straight answer from him about anything. In the end, we had a brief e-mail chain that left me wondering, "Why in the hell did this guy send a 'cease and desist' letter, threatening a lawsuit, when he can't articulate anything that is false in my post?" The exchange began with this e-mail from Majors, with his cease and desist letter attached:
Mr. Shuler,
Please be advised that The Majors Law Firm represents Andy Schroeder. I am writing you with specific regard to the defamatory statements made in your 12 July 2017 blog post about Andy Schroeder. Please see attached Cease and Desist Letter requesting the immediate removal of the posting and further assurance that you will cease further defamation.
Please email me with any questions and for further information on how to supply the written assurance.
Kind regards,
Tommy B. Majors IV
As you can see, I was instructed to address questions to attorney Majors; so, I did:
Mr. Majors:
You allege my blog post re: Andy Schroeder contains false and defamatory statements, but you provide no specifics. What specifically do you claim to be false in the post? Are you claiming that Mr. Schroeder's name does not appear on the list of paying customers at Ashley Madison?
You might think that would be an easy question for a lawyer to answer. But you would be wrong, and it prompted Majors to take the e-conversation in a peculiar direction:
Roger,


In all sincerity, I assure you that Mr. Schroeder was not nor was ever a paying or otherwise subscribed member to Ashley Madison. Mr. Schroeder is a good man, a loving husband and father.

Whatever information you based the post on, it is not true.


In the kindest way possible, please remove the post.

We ask with kind regards, but if we are forced to we will take the appropriate action to clear his good name.
Wow, a lawyer wants me to take his claim "in all sincerity." Good thing I didn't have a mouthful of food when I read that. Mr. Taylor probably would be surprised to learn that when a lawyer "assures" me of something . . . it's not all that assuring. When a lawyer asks me to do something with "kind regards," accompanied by a threat, I don't take it so kindly. So, I tried to clarify things:
Tommy;
You didn't answer my question, which is this: Are you claiming that Andrew R. Schroeder's name does not appear on the list of paying Ashley Madison customers in Alabama?
How did Majors reply to that? He didn't. But I still had questions, so as instructed, I directed them to him -- and I decided that two can play the threat game: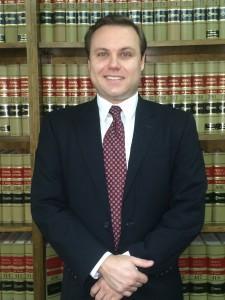 Tommy Majors
Tommy:
I have another question: Are you saying you have checked the list of Ashley Madison paying customers in Alabama, which is widely available, and the name Andrew R. Schroeder isn't on there? As an attorney, I'm sure you are aware of your Rule 11 obligations to investigate claims before filing suit. You likely are aware that an Alabama lawyer recently was disciplined for failing to adequately investigate a client's claims before filing suit. You should have completed an investigation before dashing off a threatening letter to me. That you apparently didn't suggests you and your client know you have no case, and your letter was sent only for purposes of intimidation and harassment. Such reckless acts can have serious consequences for you and Mr. Schroeder.
Bottom line: If you haven't investigated your client's claims, I would suggest you do so. If you have checked the Ashley Madison list and can't find the name of Andrew R. Schroeder, with an address in Greystone, I would suggest you look a little harder.


You should know that I have 35 years of experience as a professional journalist, and I don't take kindly to threatening letters from lawyers, who don't know what they are talking about.

I take my rights and responsibilities under the First Amendment seriously, and

any baseless lawsuit filed against me will be met with counterclaims, motions for sanctions, bar complaints, and any other appropriate actions.




My post re: Mr. Schroeder is 100 percent factual and is not defamatory in the slightest. It will not be removed.

I attempted to reach him via Facebook before publication, giving him every opportunity to comment or answer questions, and he did not respond.

Contrary to allegations in your letter, I did my due diligence. Unlike you, I did the research necessary to know that Mr. Schroeder's name is on the list.


If you proceed with a baseless lawsuit, you should know that you will have a fight on your hands. If your client has a problem with his name appearing at Ashley Madison, I would suggest he contact Ashley Madison.
Kind regards,
Roger
What was Majors' response? Nothing, crickets. Apparently, you can ask him questions, but that doesn't mean he's going to answer them. That last e-mail was dated Aug. 9, and I've heard nothing since then from Schroeder or his lawyer. The lawsuit that was promised within three days has not materialized.
What were Majors and Schroeder trying to pull with their threatening letter? I don't know for sure, but I'm guessing they knew they had no defamation case, but they thought I might be an easy mark and would remove the post anyway. It apparently never occurred to them that I might have a spine, I might know a thing or two about communications law, and I might have thoroughly researched my article before posting it.
Will they still take some sort of action? Too early to say, but we will keep you posted.