What

to

wear

when..

Hunted

House

edition


The Hunted House season is here so a lot of you fashionistas are wondering what to wear to a haunted house . Well I've put a few pieces together to inspire you for the fright night .Below I've put two looks together to help you .
Since Its likely to be cold this

black jersey front water fall leather jacket

for $39.99 just in case it gets a little brisk , This

Bite me Halloween T shirt

for $7.99 and the bottoms are these

Leather look skinny jeans

for $34.99 that would look great with a pair of these

black leather look combat boots

for $29.99. Lastly the accessories which should minimal . So these

Pyramid studs

for $3.99 will be great and these

limited gold texture tube rings

for $8.99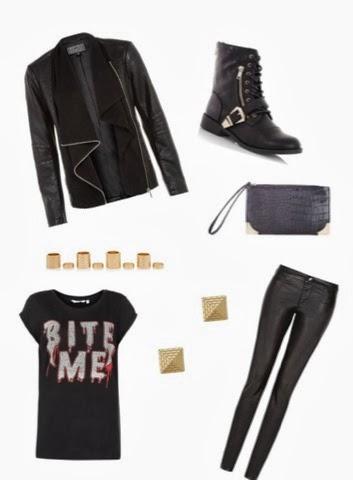 The second outfit is geared towards a costume look but not really a costume ...get it ? Lol ! ok So starting from top I found this

Asos tank with skeleton hands print

for $28.48  and I paired is with some

gold bones leggings

for $38.00 and the shoes of course I wanted to make the gold stand out with these

stone metallic strap wedges

or $24.99 and lastly accessories I found this really cool

skeleton grasp necklace

for $30.00 ,

Loose grip earrings

for $12.00 and this

skeleton grasp cuff

for $15.00 .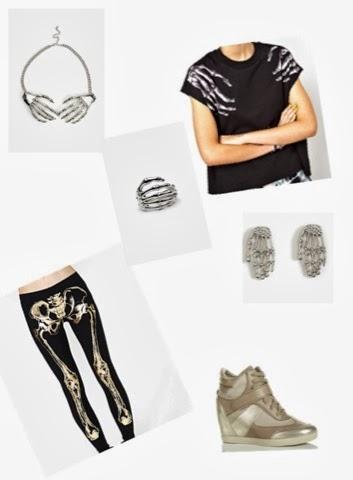 Hope you fashionistas enjoyed this what to wear when .
Have a Happy Halloween !!!!!!


Written by 




Ashley Salinas