Today's post is written by Ali Harrell, Career Adviser at the School of Fashion, Savannah College of Art and Design, Atlanta Campus.  Thanks Ali for helping us look great in the office on a budget!
With New York Fashion Week having come and gone, we are left with one thing on our minds, FASHION! There are the lucky few, who will be purchasing clothing at the likes of Stella McCartney, Alexander Wang, Gucci, and the list goes on and on. But for us "regular" girls, unfortunately, that is not an option. We must find other ways to be on trend, while sticking to a budget. It's also important to find clothes that can "mulit-task" from the work place to your personal life. Now that leaves the big looming question at hand; where the heck do I buy this on-trend, wearable, multi-tasking wardrobe you speak of? Well ladies, I have the answer for you. I have put together a list of the top 5 "regular" stores for the classy girl on the go.
1.) J. Crew
In my humble opinion, this is the quintessential store for the classy career girl who is looking to purchase key pieces that can not only be worn from day to night, but can also be worn several different ways. Some of their pieces can be a bit expensive, but they are worth the investment because they tend to have a classic edge to them so that they can be worn for more than one season.
In keeping with the Equestrian trend that is so big for fall, this adorable blazer can be worn at the office, styled much like this, or paired with some skinnys, white t-shirt and riding boots for a more causal weekend look.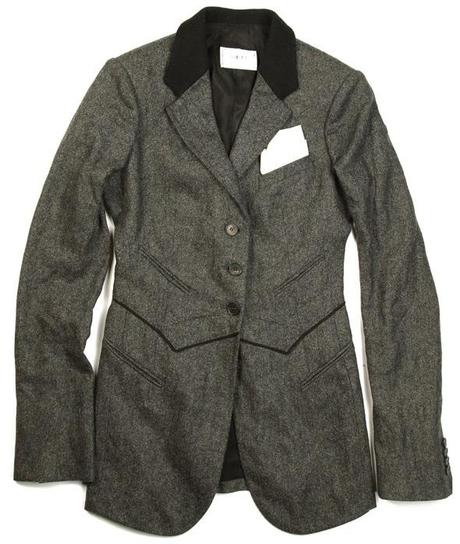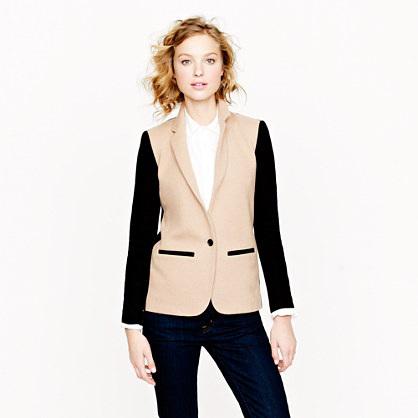 The Inspiration- Donna Karen Fall 2012 via WWD.com The Attainable- The Contrast Knit Blazer via Jcrew.com
2.) H&M
This is a great store that definitely stays on-trend, but in an affordable way.  To be honest H&M used to scare me a bit because it was so fashion forward, but after a few shopping trips (and several to-die for pieces later) I have learned to love this fashionable store!
Ok ladies, let's talk peplums. I know you have seen the likes of Kate Middleton and Victoria Beckham strutting their size (2) selves around in these adorable peplum dresses and blouses. So I know you might be thinking "yeah right, there is no way I could pull that off."  Well, I beg to differ. This style actually looks great on most body types and can be taken from day to night with ease.  Pair it with a fitted blazer, ankle dress pants or pencil skirt and some closed toe pumps for work. Or dress it down with skinny jeans and boots or flats for the weekend.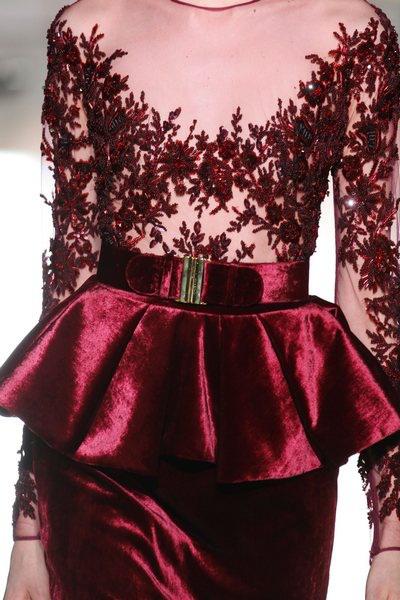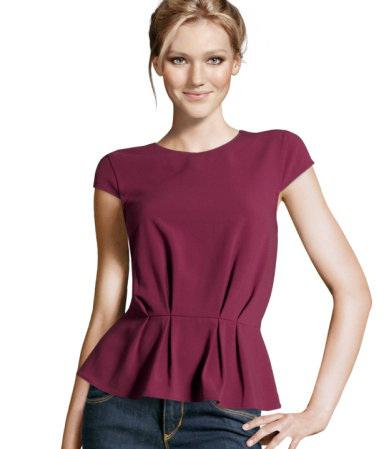 The Inspiration- Zuhair Murad Fall 2012 via fashionglamour.com The Attainable- burgundy blouse via hm.com/US
3. & 4.) Ann Taylor & Ann Taylor Loft
Ok, Ok, I know your thinking, "Well thanks Sherlock, I had no idea Ann Taylor had work clothes!", but hold-on before I lose all credibility.  Ann Taylor and Loft are obvious choices for this list, but I want to point out how fashion forward they have become in the last few years.  This is no longer your mother's Ann Taylor.  The brand has done an amazing job of taking trends from the runway and translating them into wearable, affordable, on-trend pieces.  I also love that they rarely compromise on fabric.  Cashmeres, silks and wool blends, oh my!
The trend for fall that they did an amazing job of making wearable is the leather and lace trend.  This can seem a bit 1985 at first, but when done properly it can be a lovely take on an outfit for the workplace and your personal life.  A lace skirt can be worn in the workplace with a silk blouse and pumps and can also double as an adorable outfit for a bridal or baby shower (because if you are like me, you have one EVERY weekend).  The dress with leather accents is pretty easy; pair it with pumps or ballet flats for work, and strappy sandals for a sexy date night look.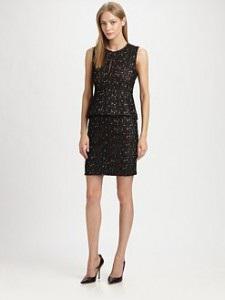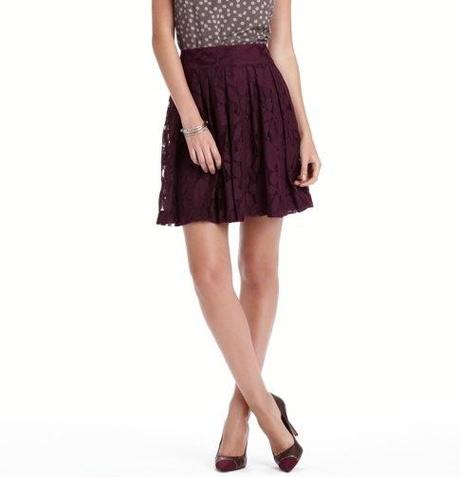 The Inspiration-Diane von Furstenberg Delian Dress Fall 2012 The Attainable- Ann Taylor Loft Lace Pleated Skirt via loft.com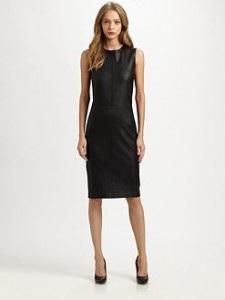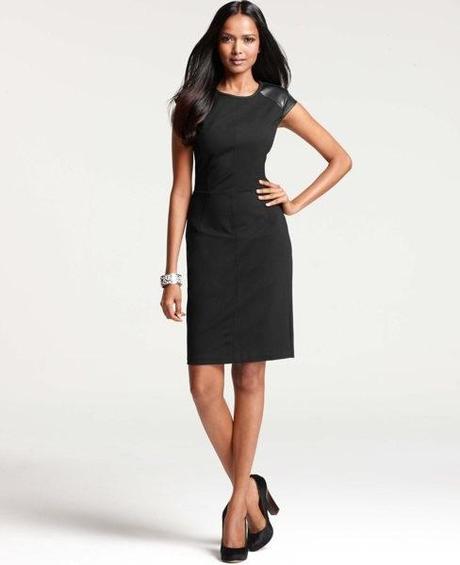 The Inspiration- Vince Stretch Leather Dress Fall 2012 The Attainable- Ann Taylor Faux Leather Ponte Sheath Dress via anntaylor.com
5. ) Zara
Last, but certainly not least, Zara is an amazing store to find on-trend pieces with a certain European sophistication to them.  Not to mention that it's one of Kate Middleton's favorite stores, which makes it a must for any classy career girl. For those of you who are not fortunate enough to have a Zara locally, don't fret! They went online for US shoppers in 2011 making their beautiful clothing available to everyone!
To be perfectly honest Zara captured almost all of the fall 2012 trends and translated them into beautiful, wearable, pieces.  So the trend I want to focus on with Zara is winter white.  Winter white is such a classic, so I was so very excited to see it was back in "style" for fall.  I think the key to wearing white in the fall/winter, for both day and night, is not to overdo it. Wear the pieces separately, so you don't end up looking like frosty.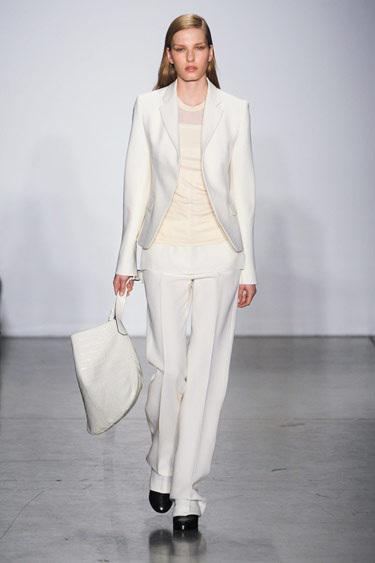 Where do you love to shop for fashionable office attire on a budget?