Diwali is the day when gambling and playing cards in public and with public is socially acceptable in India. It's not that people don't play cards otherwise, but there is some sort of superstitious belief that underlies this recreational activity- winning money on Diwali is actually considered a good omen. It is believed that the more you win on Diwali,  the more wealth Goddess Lakshmi ( the Goddess of wealth ) will shower on you. 

The tradition of gambling on Diwali also has a legend behind it. It is believed that on this day, Goddess Parvati played dice with Lord Shiva and she declared that whosoever gambled on Diwali night would prosper throughout the ensuing year.


Anyways, enough of gambling talk. If I was invited to a Diwali taash ( card) party back in India, I would have worn this lehnga-kurta outfit in a flash. It is pretty comfortable ( think ease of sitting on the floor to play cards), uber feminine, and strikingly pretty.  The skirt has quite a bit of a poofy flare to it but I'm all about skirts that make my waist look slimmer and hips looks plumper.  The flowers in my hair ( in case you did not notice ) and the red lip were added for the pop of color and a dash of  flirtatiousness- just kidding! 
What are you wearing to your next Diwali poker party?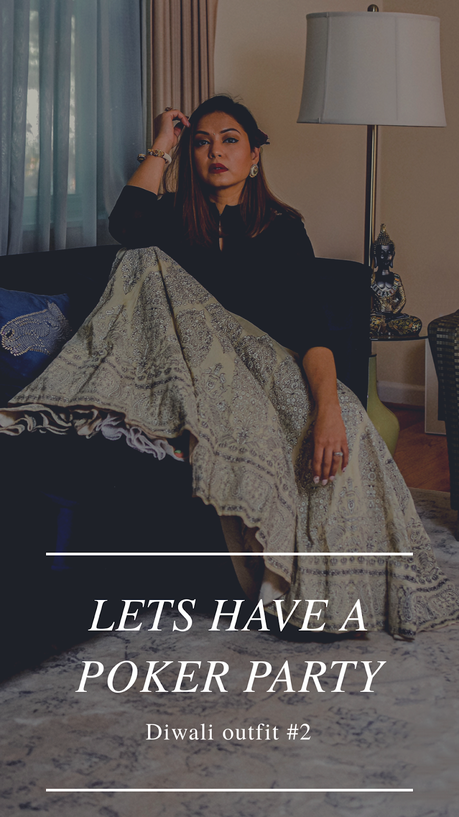 JavaScript is currently disabled in this browser. Reactivate it to view this content.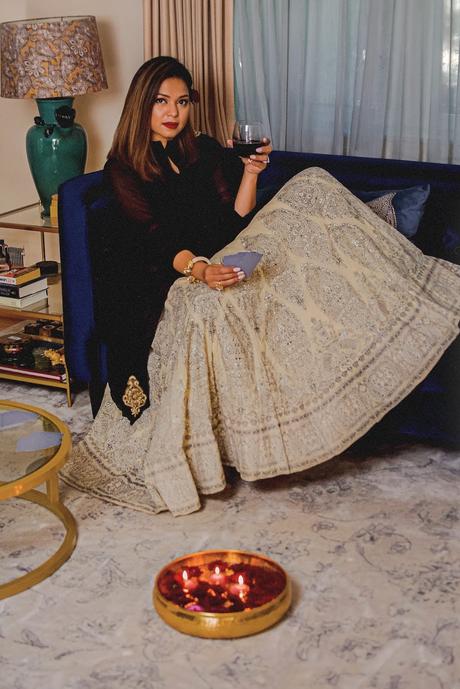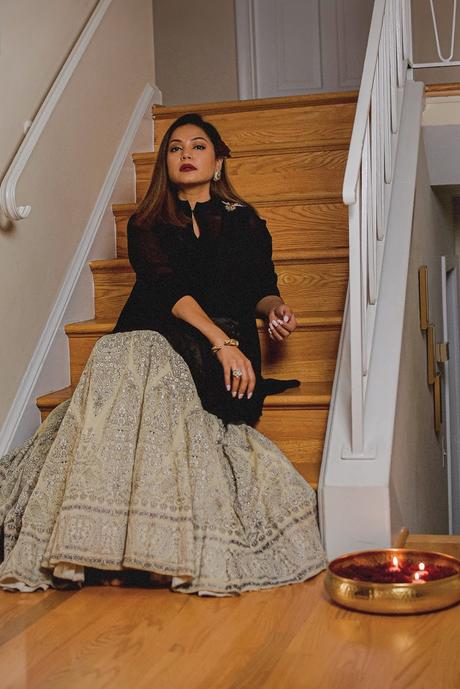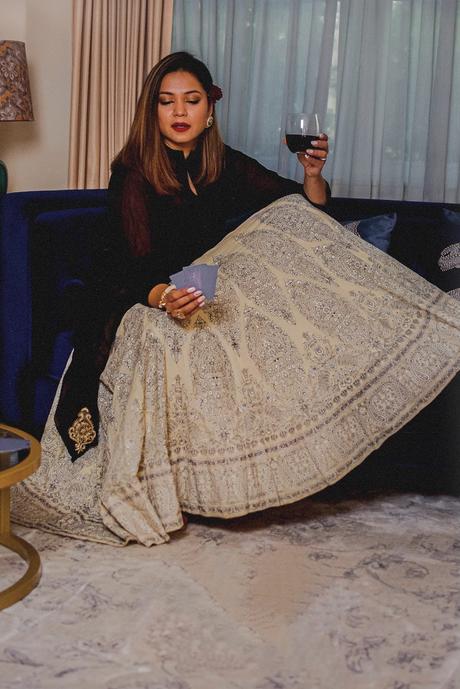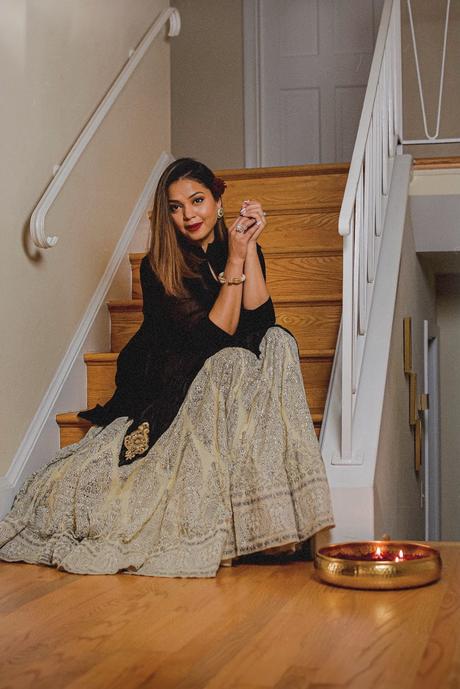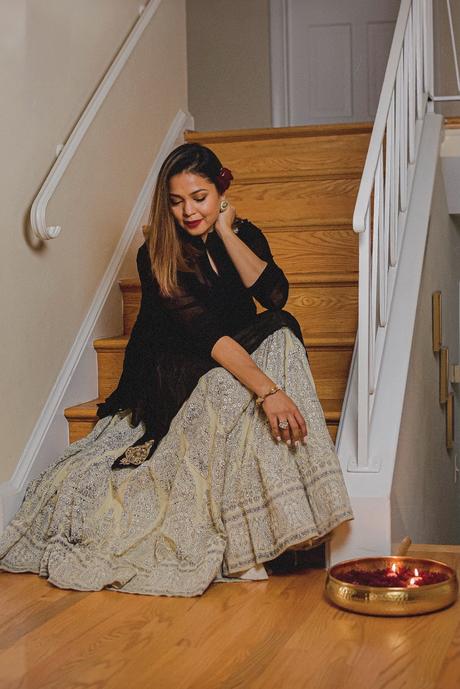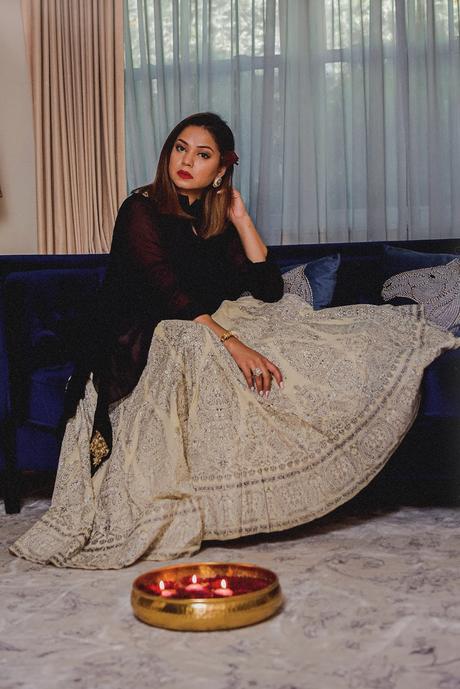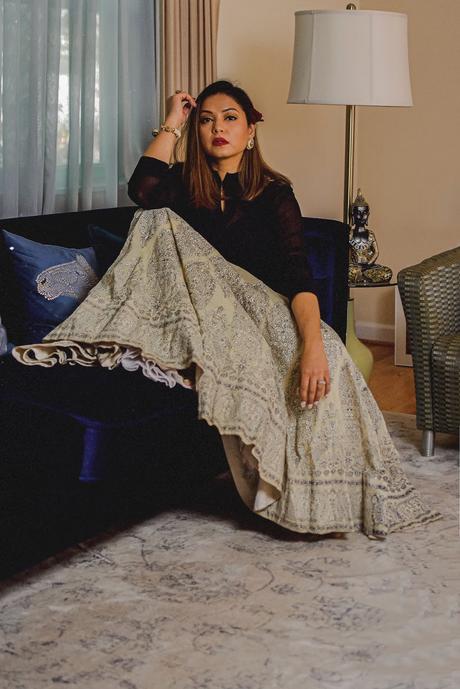 SHOP MY OUTFIT 

JavaScript is currently disabled in this browser. Reactivate it to view this content.