2012 has never been a better year to jump on the patriotic bandwagon – what with the Queen's Jubilee and the Olympics, and predictably the highstreet is cashing in our reinstated love for all this British; releasing extensive British-themed collections. However, when it comes to highstreet fashion, our fave clothing stores have realised it takes more than overwhelming advertisements and gimicky slogan tees to make us part with our hard-earned cash. Pushing past the bog-standard cliches, they have managed to produce some seriously good pieces; well worth an investment. To whet your appetite here are the best pieces from the River Island and Topshop collections.
River Island
With summer just around the corner it's time to get those pins out. And what better way to create some serious leg envy than parading around in these teeny tiny but oh-so-fabulous hotpants. With the subtle bleach-design union jack, these can easily be re-worked with your favourite hunters, a quirky bralet and casual sunhat for any impending festivals. Perfect.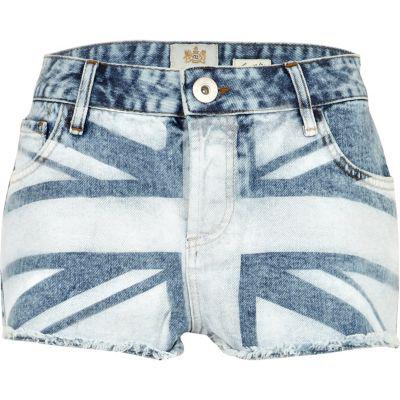 A little bit zany and out-there for the more conservative fashionistas, but I am absolutely in love with this blue print Jubilee blazer. The broad colour palette means you can wear it with just about anything, and blazers really are brilliant if the weather takes a turn for the worst and you need a smart but warm cover-up.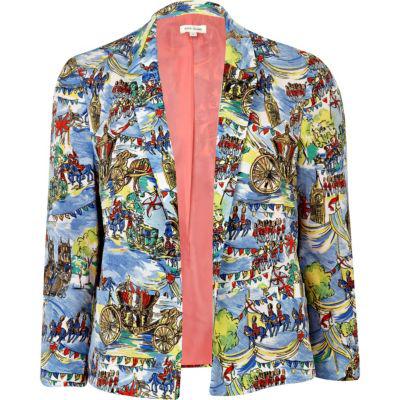 Topshop
I'm a little obsessed with matching bralet/hotpant sets at the moment. They scream summer to me, and in my opinion are perfect for every summer occasion (bbq's, festivals, beach etc). This British inspired outfit is too cool and I'm finding it hard to express in words my love for it.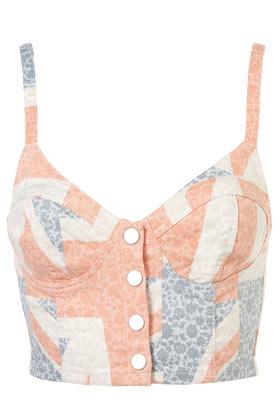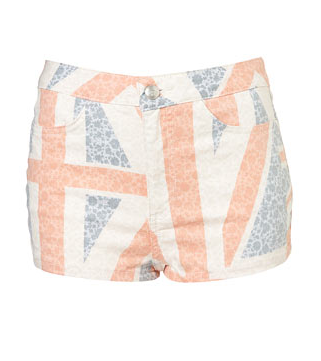 However, if ladylike chic is more your style, you can't go far wrong with this swan-print collar dress fit for a Queen. Beautiful.