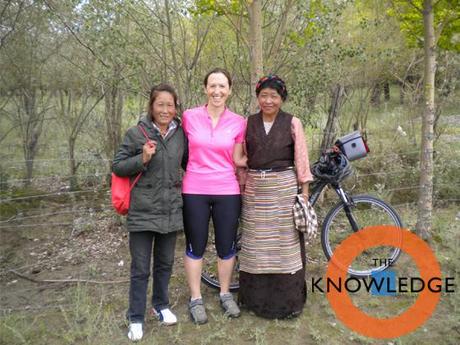 What's your best travel experience?
Cycling in Tibet – amongst the yaks in the Himalayas and slogging on up past the hikers on the 'road' to Everest Base Camp. Cold, bleak, riddled with altitude sickness and pure exhaustion. By far the most extreme and incredible thing I've ever done.
What did you take?
Spare tyres, sun cream, a goose-down jacket for the high mountain passes, sunglasses, water containers (1 litre bottles), Haribo tangfastics, half a ton of antibiotics, mossie repellent, one of those quick dry travel towels, head-torches (several – they break), penknife, string, superglue and gaffer tape (the last three are essential, wherever you go don't go without them).
What do you wish you had taken?
My own saddle. I might have stood a chance of returning with all of my skin.
What Frontier project would like to visit?
Cambodia – the wildlife they see on a daily basis is phenomenal. So many rare and beautiful species. And they're camping deep in the forest – it really is an amazing project.
What would you take there?
A light poncho (for the afternoon rains), a thermo-rest sleeping mat, a cotton sleeping bag liner to sleep in (too hot for sleeping bags sometimes), head-torches (several), heavy duty walking boots, string, superglue and gaffer tape.